Undergraduate
Bachelor of Arts
Gain the lifelong, transferable skills employers are seeking with one of Western Australia's most diverse degrees.
Global Career Flexibility
$57k
MEDIAN STARTING SALARY
The learning experience
UWA facilities include lecture theatres, case study rooms and break-out areas for group work and individual study.
One of Australia's most picturesque campuses
Five residential colleges
Vibrant student experience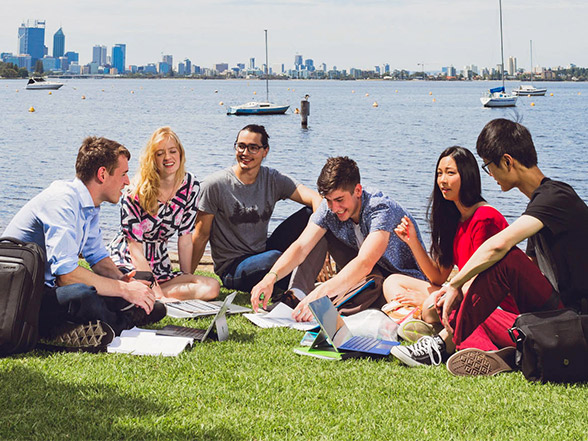 Vibrant student experience
Adjacent to the Swan River, our Perth campus is among the most picturesque in Australia with iconic sandstone buildings sitting among heritage-listed gardens. We're just 10 minutes from Perth's main shopping and business district and close to many of the city's stunning beaches.
On campus, you'll have an array of essential amenities to enjoy, including cafés, libraries, bookshops, a vibrant cultural precinct and tonnes of clubs and societies to join and experience student life to its fullest. Our supportive Student Guild means you can try your hand at volunteering, get independent advice on a range of matters or attend one of the many varied events on and off campus.
Fees and scholarships
Domestic Student Fees
Indicative annual course fee
2024
Commonwealth Supported Place $9,845.65
Eligible Commonwealth Supported Place (CSP) students can use the HECS-HELP loan program to pay their tuition fees. For Full-Fee Paying (FFP) places, students are charged an annual course fee.
Find out more information about tuition fees, or visit the fee calculator for a more accurate cost.
Scholarships
Scholarships are available to students from a diverse range of backgrounds, including academic achievement, financial need, educational disadvantage, leadership and community service, artistic or sporting achievements, and being from a rural or remote area.
A pathway for you. A place for you
This course is available for Experienced-based entry
International Student Fees
Indicative first year fee
2023
$35,900.00
2024
$38,100.00
Find out more about tuition fees or visit the fee calculator for the estimated total course fee.
Note, tuition fees are reviewed annually and are subject to increase up to 7.5 per cent per annum.
Scholarships
Scholarships are available to students from a diverse range of backgrounds, including academic achievement, financial need, educational disadvantage, leadership and community service, artistic or sporting achievements, and being from a rural or remote area.
Careers and further study
bachelor of arts
Associated professional pathway
As a Bachelor of Arts graduate, you can choose from a multitude of professional pathways. For example, Bachelor of Arts graduates are eligible to apply for a wide range of postgraduate arts courses, as well as professional postgraduate degrees in Law, Medicine, Engineering (if they also hold a major in Engineering Science) and many other areas.
Entry requirements
Admission requirements
To be considered for this course you need to:
achieve the University's minimum entry score
demonstrate English language competence
satisfy any prerequisites for your preferred majors (refer to individual major descriptions for prerequisite details)
You can view the prerequisites and recommended subjects for your chosen course here.
View our admission requirements for specific information, depending on your education history.
Assured Pathway information
If you have a professional career in mind, take advantage of one of our
Assured Pathways
. An Assured Pathway gives you an assured place in one of our postgraduate professional courses (such as Law, Engineering or Medicine) from the start of your studies with us. The pathways combine a range of undergraduate and postgraduate courses, providing you with a clearer direction to your career of choice.
Admission entry to UWA
We offer a number of other pathways for you to gain entry into our undergraduate degrees if you do not meet the standard admission requirements. Learn more about our admission entry pathways.
About the Bachelor of Arts
UWA's Bachelor of Arts is one of the most flexible and diverse degrees in Western Australia, with over 30 majors, including Political Science and International Relations, History, Philosophy, and a range of European and Asian languages. With majors in humanities and social sciences, music, and design, including the interdisciplinary majors of Gender Studies and Criminology, our Bachelor of Arts lets you cultivate your passions while providing you with the lifelong, transferable skills that employers are seeking, giving you an immediate competitive edge in pursuit of a career. You will graduate with the skills to address complex social issues, integrate local and global knowledge and perspectives, collaborate across disciplinary, organisational and cultural boundaries, and perform human processes that cannot be mechanised or automated.
Bachelor of Arts
Quick details
Degree specific majors
Minimum ATAR
Intake
Full time completion
Course Code
CRICOS CODE
Why study Arts at UWA?
Our Bachelor of Arts is one of the most flexible and diverse degrees in Western Australia
You'll be taught by renowned scholars and researchers who are international leaders and experts in their fields as well as award-winning teachers
You can get hands-on industry experience through our range of professional experience practicum units
We're the largest language hub in the state
You can supplement and extend your formal studies with UWA's exciting range of opportunities including global exchange, service learning or global citizenship collaborations
You can enhance your interdisciplinary capabilities by taking electives, minors or additional majors in adjacent fields including STEM
Our Arts graduates include the founder of Mecca Cosmetica, an Academy Award-winning artist, a film maker, the CEO of Greenpeace APAC and a former federal minister, to name a few
BACHELOR OF ARTS
Prominent alumni
UWA Bachelor of Arts alumni include:
Shaun Tan
Academy Award-winning artist, writer and film maker
Jo Horgan
Founder, Mecca Cosmetica
Tim Minchin
Composer/lyricist, musician, comedian, actor, writer and director
Jarrad Seng
Music and travel photographer and filmmaker
Michael Sheldrick
Global Director, Policy and Advocacy at The Global Poverty Project
Stephen Smith
Former Federal Minister for Foreign Affairs
Iain Grandage
Artistic Director of Perth Festival
Kasia McNaught
Founder of Bloom Digital
James Evans
Associate Director of Bell Shakespeare
David Ritter
CEO of Greenpeace Australia Pacific
Sir William Heseltine
Former Private Secretary to Queen Elizabeth II
BACHELOR OF ARTS
UWA is ranked in the world's top 50 institutions for Psychology (QS 2021)
ENTRY PROFILE
Past ATAR scores
View full details to find out more about previous entry scores and see ATAR-based offers across all offer rounds1 for this course.
ENTRY SCORES
Student backgrounds
Find out about the different pathways students use to enter this course by selecting 'View full details'. This gives an indication of the likely peer cohort for new students in this course at UWA.
You'll learn to
Develop the communication skills you'll need to stand out in a global workforce and make a difference in the world
Critically evaluate complex information in order to make informed judgements
Use flexible and creative approaches to problem-solving
Engage ethically and responsibly with the world
Become a bilingual citizen of the world at the largest language hub in Western Australia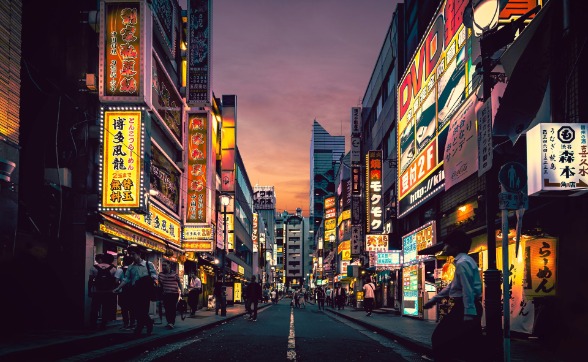 Matilda Cornes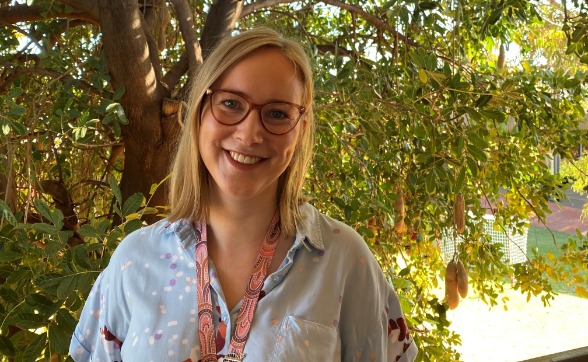 Where could an Arts degree take me?
Meet three inspiring UWA Arts grads who achieved big things after completing their studies in Where could an Arts degree take me?
Alumni Testimonial
Deborah Katona
I stumbled into finishing a History major almost by accident. I was advised to study subjects I found interesting and was naturally drawn to the history units; they extended my knowledge and I was challenged to think critically about issues raised. After graduating, I completed the graduate program at the Department of the Prime Minister and Cabinet, although I've also had the opportunity to fill positions with other departments within the public service. The environment I work in can be demanding and complex, and I constantly apply the critical thinking, analysis and writing skills developed during my degree course in a professional setting.
ALUMNI STORY
Joshua Sanchez-Lawson
"Throw yourself into the vibrant campus culture of volunteering that UWA has to offer. There's no better way to make friends, make an impact, learn new skills and forge valuable networks all at once."
Joshua Sanchez-Lawson graduated from UWA with a Bachelor of Arts, majoring in Law and Society, and Communications and Media Studies. Read more about Joshua's story.
Arts Alumni Testimonial
David Bunting
I chose Archaeology because I could merge my interests of history, geography and anthropology with the outdoors. My studies and experiences have led to a number of opportunities working with a variety of Aboriginal groups as a consultant archaeologist with a range of resources companies such as FMG, Rio Tinto, Newcrest Mining and various government departments such as Main Roads. I have worked at BHP for the past seven years in a variety of heritage-related roles and have since shifted to a broader role which involves community development and sustainability planning.
The University of Western Australia