Seek new experiences
UWA Accommodation
Our Accommodation Concierge service takes the guesswork out of finding accommodation that fits your lifestyle and budget while you study. As a UWA student, you've got access to a range of accommodation options, including our College Row, Crawley Village, partner providers, homestay options and the private rental market. We've done the research and have collected all the available options for you in one place.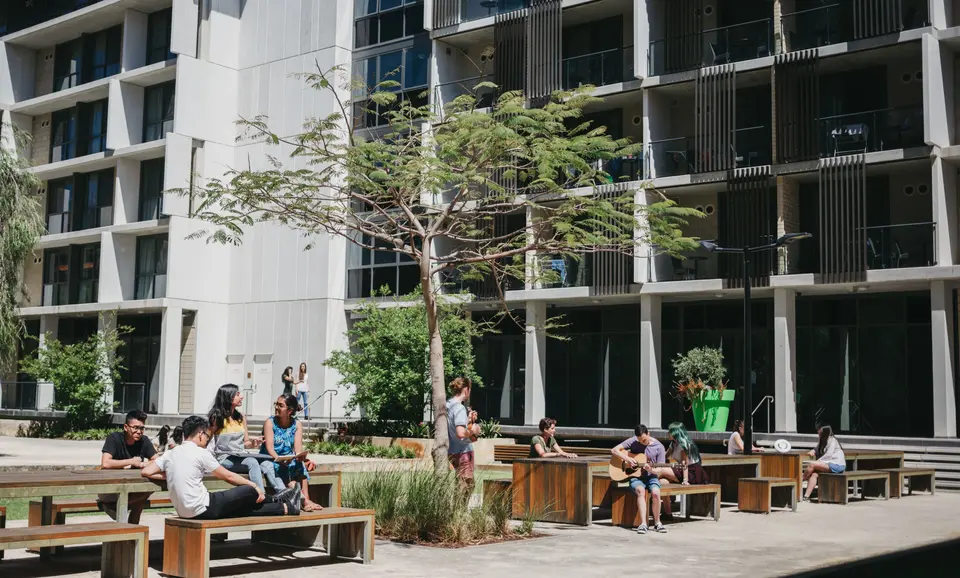 Live at UWA
The University of Western Australia offers several options for students and academics looking to stay and live close to UWA or Perth CBD
Perth City accommodation
UWA has partnered up with purpose-built student accommodation and co-living properties located in the City of Perth, Yugo, the Switch and Campus Perth.
Purpose-Built Student Accommodations provide a community living experience, fostering greater independence. While their room types are tailored to undergraduate and postgraduate students, can cater to couples.
perth city
Yugo Perth City
We don't like to brag, but we are an award-winner*. And it's not even because of our location – which is the best! You'll be living right in the middle of Perth's social and cultural district with great shopping close by, plenty of buses and a train station (500m away) to sort you out for lectures and big city adventures. There are good reasons to stay home too. Movie on the roof? Dip in the pool? Pizza night in our communal kitchen? Go for it!
perth city
The Switch
New to Perth and located across the road from Yagan Square in the hub of Perth's beautiful city centre with a world of entertainment, lifestyle, cultural events, diverse cuisine and shops right on the doorstep. It is also only footsteps away from the transport network which includes a free shuttle bus to UWA.
Why The Switch? Truly all-inclusive rents; with utilities, super-fast Wi-Fi access, on-site laundry facilities, fitness classes and access to the Sonder safety and wellness app included in your weekly rent.
Ultra-functional /Radically Inclusive /Supporting the best you /personalised accommodation options /sustainably focused /Aspirational & Entrepreneurial
Navigate your new home and live life less ordinary and join The University of Western Australia student community @ The Switch!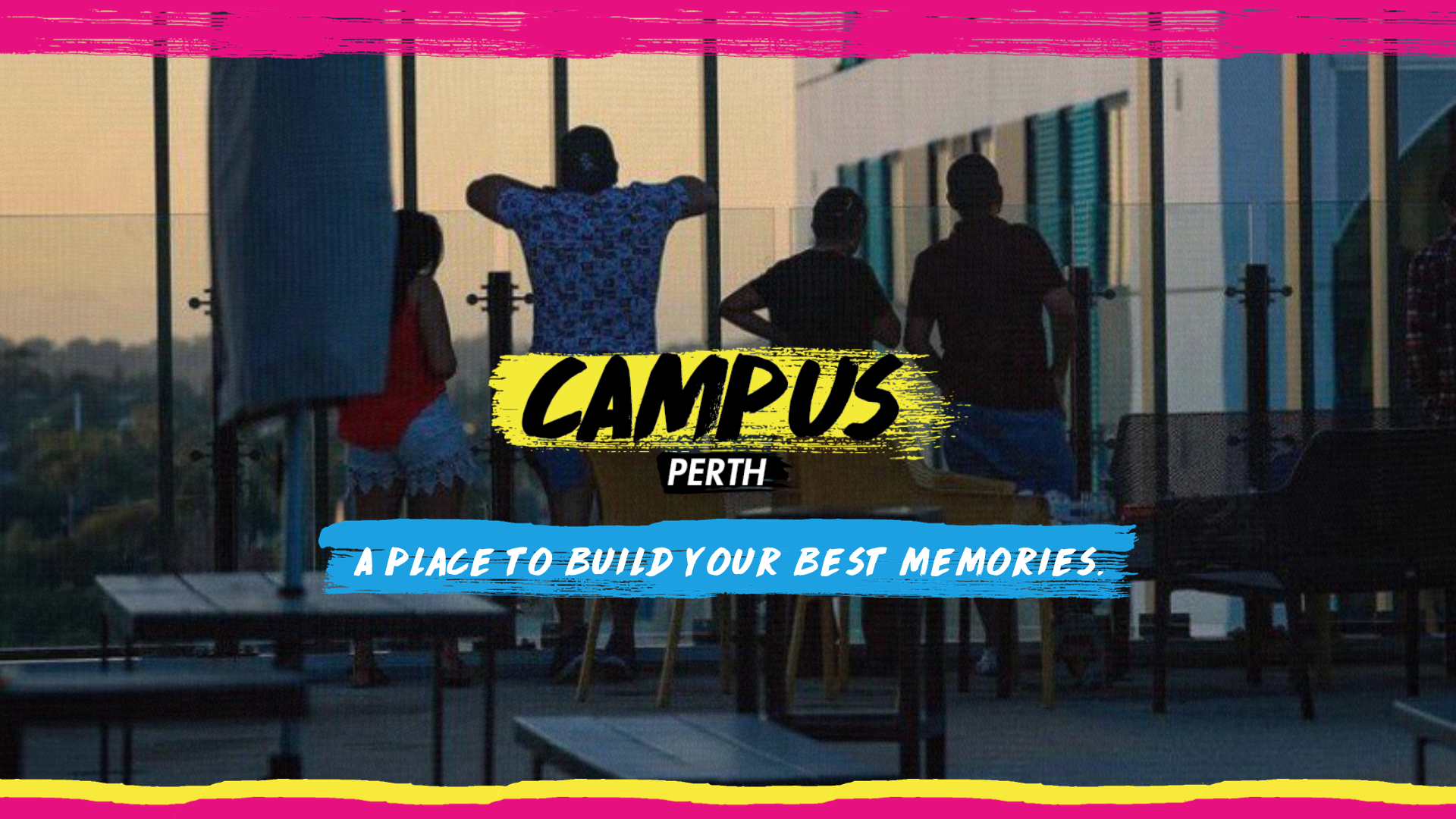 perth city
Campus Perth
Another popular choice amongst Purpose-Built Student Accommodations in the city, Campus Perth provides a more contemporary living space. Stay in your own sweet space complete with cool decor, the hottest technology and fresh furniture. Along with your own room, you can also choose to have your own bathroom -can we hear an Amen!? You'll also love the shared facilities, complete with a study space, theatre, community garden, gym, rooftop, communal kitchens, yoga studio, gaming station and much more! We've got it all and right in the heart of downtown Perth. Welcome home.
west perth
Beatty Lodge
Beatty Lodge is available for short or long stays is located in West Perth and only 14 minutes to the UWA campus via public transport. Beatty Lodge is ideal for students undertaking studies at The University of Western Australia. What's more, the trendy Leederville restaurant and shopping precinct is right on your doorstep.
Apply with Beatty Lodge by emailing [email protected] to access our curated service, designed to find the ideal housing solution within the lodge that suits your needs. Accommodates to both short term or long term stays
Beatty Lodge Guide [PDF 3.65MB]
Getting to UWA from Beatty Lodge [PDF 706KB]
Things to do around the Lodge [PDF 2.94MB]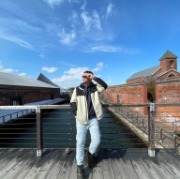 I have only been at The Switch for less than 2 months but already I feel welcomed by members & have created friendships which I am sure to last. I love the gym classes offered by the fitness trainer, I love the common spaces, the events that are planned by the team & I love the ease of access to everything."

NoaH L.
The Switch resident
By students for students
Student-to-Student Housing option allows you to connect with fellow UWA students who are seeking roommates, have available rooms in their current accommodation or looking for a UWA student to take over their lease.
By opting for Student-to-Student Housing, you have the opportunity to live with like-minded individuals and establish a supportive network within the UWA community. To explore the Student-to-Student Housing listings and connect with potential roommates

UWA hosted accommodation
Living Like a Local @ UWA Hosted Accommodation!
Many of our students find that arriving in a new country and starting university can be a challenge, so living with one of our UWA alumni or local neighbours is a fantastic way to get an insider's guide to Perth in a safe and comfortable living environment. With UWA Hosted Accommodation, you are matched with a host based on your shared interests and proximity to campus.
Partners of UWA Homestays Networks include Australian Homestay Network and Talk About Homestays.
Australian Homestay Network
The Australian Homestay Network (AHN) offers safe, affordable and comfortable accommodation for students who are looking to study in Perth, Western Australia.
Our welcoming hosts provide the feeling and support of home so you can settle in faster and become familiar with your new city and lifestyle. Choose from a range of flexible packages inclusive of meals, utilities and internet access as well as 24/7 support, local orientation and insurance.
AHN's world-class standards include a home inspection, interview and background check for hosts and a unique matching system to connect you with a host that suits your needs.
Talkabout Homestay
Talkabout Homestay has been connecting international students with local families since 1999. Talkabout Homestay is operated by local English language teachers who understand the unique needs of overseas students studying in Perth.
UWA rental partners
UWA has partnered up with reputable real estate agencies to explore the private rental market with you.
Soco Realty
Perfect for those with families or unique accommodation requirements, the Soco team are experts in the Perth rental market and can find the perfect property for you based on your individual needs.
Rent Choice
Rent Choice is a premier property management company dedicated to providing top-notch services to both property owners and tenants.
Short stay accommodation
UWA provides both its own Short Stay accommodations and a curated range of recommended university-affiliated options, catering to those seeking temporary lodging solutions within the vibrant campus environment of the University of Western Australia or the bustling convenience of the city. Stays are available from as little as one night to a maximum of two months.

Other options
While UWA does not have control over the broader rental landscape, the option is still there for students looking to explore other accommodation around Perth. See what's on offer ln the wider rental market.
Contact us for

assistance

We're here to assist if you need some extra support. Visit us in person, request a callback or send us an email and one of our Concierge team will be in touch shortly.
The University of Western Australia