UWA PLUS
Pharmacist Immunisation Certification
This micro-credential provides pharmacists registered with the Pharmacy Board of Australia the clinical competence to practice as a pharmacist immunisation provider for approved vaccines in line with WA legislation. It is a WA Health approved training course based on the National Immunisation Education Framework for Health Professionals to ensure a high quality immunisation education program. It will attract 50 Group 2 self-directed CPD credits.
Upon successful completion, you'll receive:
One UWA PD Point - stackable for unspecified academic credit in award courses
A Certificate of Achievement
A UWA Plus Professional Development Transcript, listing all successfully completed micro-credentials


Delivery mode
Online and on campus

Start date

Workshops will be held on an ongoing basis, subject to demand.

Applications close

TBC
Effort
This course delivers 25 hours of learning :
21 hours self directed learning
4 hours face to face workshop

Academic Lead
Kerry Whitelaw



Cost
$440 (incl GST)
Critical information summary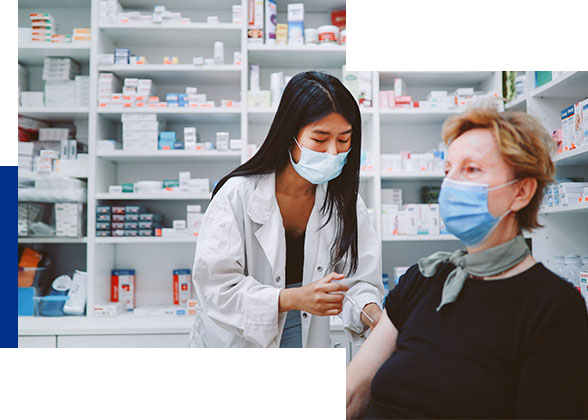 Clinical skills to safety and appropriately administer approved vaccines
Core knowledge of immunisation and vaccination for relevant vaccines
Management and differentiation between anaphylaxis and vasovagal episodes
Practical elements to implement a pharmacy immunisation service
Who should study this course
This course is designed exclusively to benefit Pharmacists registered with the Pharmacy Board of Australia looking to expand their scope of practice and provide a public health service to the community.
Why study this course?
You will be able to safely and appropriately administer approved vaccines
You will be able to implement an immunisation service into a community pharmacy
How does it work?
The face to face component of the course will be held at the UWA Campus on Monday the 25 October 2021, 5–9pm (places are limited). Please ensure you have sufficient time for registration processes and the self-directed learning component.
Pharmacists enrolled will subsequently:
Successfully complete online followed by face to face components of the approved course (NB: the specific criteria for successful completion is stipulated in the course outline);
Submit evidence within the allocated time frame, of external completion of current:
First aid certificate (equivalent to HLTAID003 Provide First Aid, typically valid for 3 years),
Cardiopulmonary resuscitation (CPR) (equivalent to HLTAID001 Provide CPR, typically current for 12 months, may be delivered with first aid),
Anaphylaxis e-training course for pharmacists (provided by the Australasia Society of Clinical Immunology and Allergy (ASCIA) (suggested typically valid for 2 years);
Be issued with a UWA certificate for pharmacist immunisation.
What's next after this course?
On completion of this course, you will be an authorised pharmacist immunisation provider. Please note, COVID-19 vaccine administration knowledge is provided externally through state and federal government resources and must be completed before COVID-19 vaccines can be administered.
The University of Western Australia