Study

at UWA
Everything you need to know to study overseas at The University of Western Australia (UWA), a world top 100 university located in Perth, Australia.
(QS, 2023)
I've met so many other international students on campus at UWA.Phoebe Long, China
Seek world-leading education
UWA is #1 in Western Australia for graduate employability (QS Graduate Employability Ranking 2022) and will set you up for a career with infinite potential.
Learning alongside industry thought leaders tackling globally relevant challenges, you'll gain real-world experience. Plus, you'll have access to internships, volunteer opportunities and work placements, achieving the skills, knowledge and connections you'll need to get started in your dream career.
Find out more
Why choose to study at UWA?
5-star rating for teaching quality
(Good Universities Guide 2022)
Perfectly positioned with same timezone as approximately 60% of the world's population
(Plus or minus 2 hours)
Enabling career opportunities with Australia's largest number of companies listed on the Australian Stock Exchange (ASX)
One of Australia's most affordable capital cities
(Worldwide Cost of Living Survey 2021, Economist Intelligence Unit)
Make connections with more than 160 clubs and societies
Study in one of the world's most liveable cities 
(Economist Intelligence Unit)
Group of Eight member
(Australia's best research-intensive universities)
4,500+ industry partnerships offering you a head start in your career
My favourite thing about Perth is how multicultural the city is. Being from Malaysia, it's a pretty multi-cultural country, and Perth has been a seamless adaptation for me.Calvin Lee , Malaysia
Seek out more
A journey of a thousand miles to UWA starts with a single step. Take your first step now by signing up for more information.
Sign up to hear from us
In Perth there are so many beautiful places that you can visit.Anna Pak, Hong Kong
Seek a new cultural experience
Studying internationally at UWA will give you much more than a degree. Supported by an inclusive community, you'll develop lifelong friends, seek new experiences, find your passion in a diverse range of student clubs and societies, and get the cultural campus experience you've been searching for.
Find out more
Perth is a city of opportunity
Make the most of an affordable, quality lifestyle in Perth – Australia's fourth-largest city and a top 10 healthiest city in the world. Discover the career opportunities awaiting you in our thriving capital, where average annual incomes are 8% above the national average (Australian Bureau of Statistics, May 2020).
Perth is also home to the corporate headquarters of more than 30% of businesses on the Australian Stock Exchange and six of the world's top 10 energy companies, opening up more career opportunities for UWA graduates (ThinkPerth 2019).
Learn more about Perth
Meet some of our international students
Hear from our international students, Anna, Calvin and Ananya, for advice and to find out what studying in Perth at UWA, is really like.
Explore courses and careers
FIND A COURSE
Search for a course by keyword or browse all courses.
Search courses
Your next steps
Discover your pathway to wisdom at UWA.
Have a question? Get in touch with us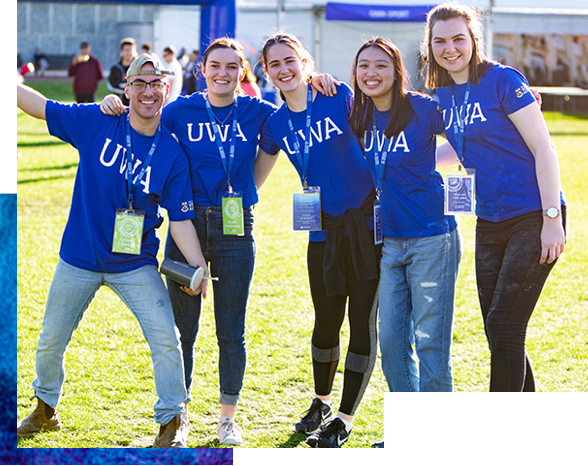 Phone – International students

+61 8 6488 1000
8.30am–5.00pm (AWST), Monday to Friday

Online consultation
Chat to our students
Chat to a UWA student and have your questions answered about life at UWA, advice on courses and more.
Chat to students
The University of Western Australia