Find out everything you need to know to study overseas at The University of Western Australia (UWA), a world top 100 university located in Perth, Australia
(QS, 2024)
Our global reputation
UWA is ranked 72 in the world (QS World University Ranking 2024) and a member of the Group of Eight (Australia's best research-intensive universities).
Our courses are ranked with some of the best in the world, with 43 subjects in the world top 1% (ARWU 2020, QS 2022) to set you up for a career with infinite potential.
Get more info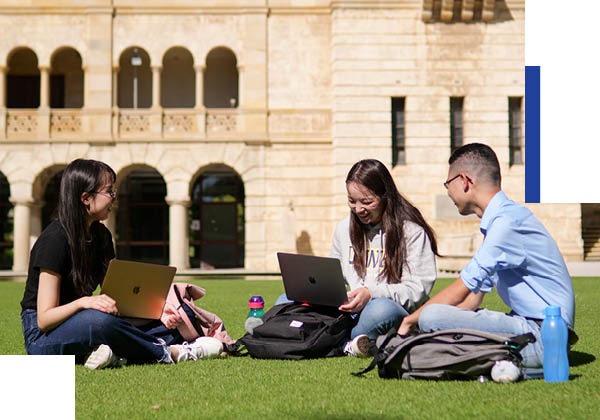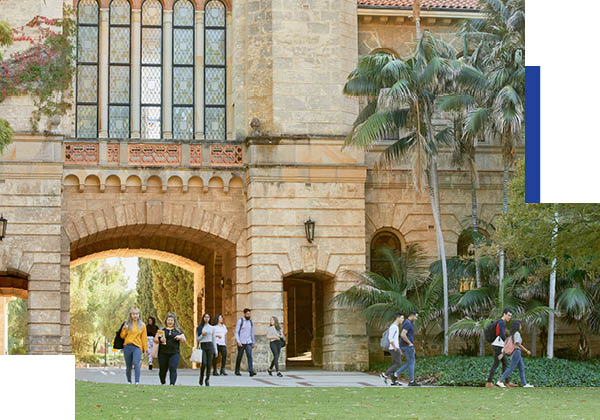 Scholarships for international students
UWA offers a range of scholarships to international students from across the globe, encouraging you to pursue excellence in your studies. With our Global Excellence Scholarship, high achieving undergraduate students can receive up to AUD$48,000* over 4 years on eligible courses or AUD$36,000* over 3 years.
Our International Student Award is also offering a $5,000* per year fee reduction to students from select countries to help foster a diverse student community at UWA.
Get more info
Apply now
Why choose to study at UWA?
5-star rating for teaching quality
(Good Universities Guide 2022)
One of Australia's most affordable capital cities
(Worldwide Cost of Living Survey 2021, Economist Intelligence Unit)
Perfectly positioned with same timezone as approximately 60% of the world's population
(Plus or minus 2 hours)
Make connections with more than 160 clubs and societies
Perth is a city of opportunity
By choosing UWA you're not just choosing a world top 100 university and a globally recognised degree, you're also choosing to live in a city that's the perfect base to live, work and study. Make the most of an affordable, quality lifestyle in Perth – Australia's fourth-largest city and one of the most liveable cities in the world (Economist Intelligence Unit).
Discover the career opportunities awaiting you in our thriving capital. Perth is also home to the corporate headquarters of more than 30% of businesses on the Australian Stock Exchange and six of the world's top 10 energy companies, opening up more career opportunities for UWA graduates (ThinkPerth 2019).
Get more info
Apply now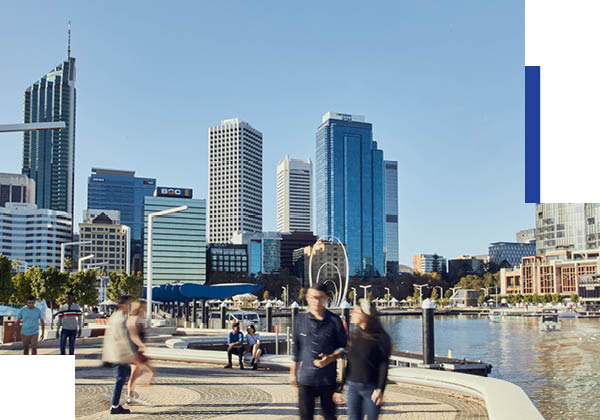 Meet some of our international students
Hear from our international students, Anna, Calvin and Phoebe, for advice and to find out what studying in Perth at UWA, is really like.
Explore courses and careers
You can explore our courses in 11 areas, or by searching for a specific course.
FIND A COURSE
Search for a course by keyword or browse all courses.
Search courses
The University of Western Australia