UWA STARTER
Creative Contracting with Pictures
Contracts don't have to be boring, but can communicate expectations and legal relationships using drawings. This micro-credential will teach students how to make contracts more fun, and be part of our important work on visual and comic contracts. We will think about what contracts are, showcase comic and creative contracts in the world today, and run a comic and creative contracting jam where you get to think outside the box and create your own unusual contracts in a smaller team.
You will be taught how to think about legal communication as something that can be engaging, and to think about ways to make contracts fun with pictures. You will be shown many of the current and past projects of the UWA Comic Contract Project by the project leader Professor Andersen, and expected to engage with some of the challenges facing these modern contracts, including drafting your own. You do not have to be able to draw - there are many ways of including visuals.
Upon successful completion of this micro-credential, you'll receive:
Two PD Points
A Certificate of Achievement
A UWA Professional Development Transcript, listing all successfully completed micro-credentials
Delivery mode
Online with required on-campus workshops

Course dates

5 June 2023 - 30 June 2023

Applications close

19 May 2023

Duration

4 weeks

Total effort


50 hours

Academic lead:

Professor Camilla Baasch Andersen



Cost

UWA Starter fees for 2023 –

$247.50 (inc GST) per micro-credential for students from participating partner schools

$55 (inc GST) per micro-credential for students from participating UWA Broadway Schools

Critical information summary
LAWSM102 Creative Contracting with Pictures (PDF 245KB)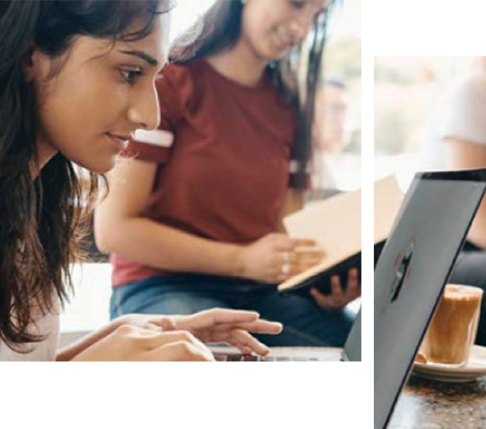 Debate the potential of relational contracts with visuals
Identify the core values of contracts
Visualise contract storyboards
Rethink the nature of contracting
This micro-credential will broaden your understanding of what contracts can do, in a society where we are exposed to so many contracts on a daily basis. We will explore the power of visuals in the context of contractual relationships, and you will be encouraged to think outside the box when it comes to legally binding agreements.
This micro-credential puts you squarely on the path of becoming an innovative lawyer of tomorrow, and you may wish to pursue an undergraduate pathway to the Juris Doctor degree.
How does it work?
This micro-credential will involve:
On-campus: one x 1 hour and two x 3 hour workshops
Online: five hours of online lectures
Self-study and research
What's next after this course?
Future study

Students who successfully complete this micro-credential will:

Receive a UWA Professional Development Transcript at the end of your studies, listing all completed UWA micro-credentials – great for uni entry and your resume!
Earn 2 stackable PD Points - complete two more UWA Starter micro-credentials to earn 6 PD Points and gain credit for one unit towards selected UWA bachelor degrees.
Gain points that can contribute towards admission to UWA via Experience-based entry.
Contact
Contact your secondary school for more information or to register for UWA Starter micro-credentials.


The University of Western Australia