UNDERGRADUATE
Non-school leavers
Have you taken a break since high school and are looking to return to study, or are you on a less traditional pathway to university study? Discover all your options right here.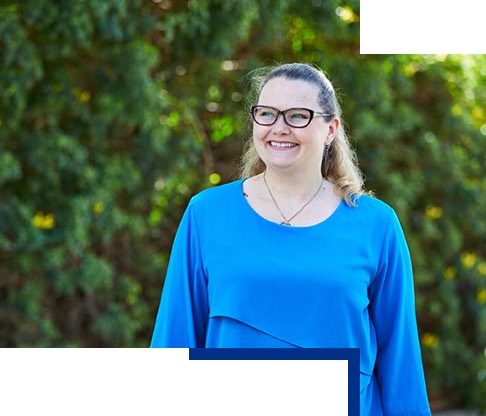 Support to help you succeed
If you are starting your education journey or returning to study after a break, we're here to help. Whether you're looking for new opportunities, a career change or a promotion, or simply want to pursue a particular passion, we have courses to suit both your personal interests and career goals.
As WA's #1 university for graduate employability (QS Graduate Employability Ranking 2020), our industry-connected courses will ensure you graduate with a degree that will take you places. We also know that studying has to fit around your lifestyle, so we've got a range of options to suit. Choose from learning online or on campus (or both), and consider a full-time or part-time course. Ready to get that degree? Let's get started.
Save the date for UWA Open Day!
Join us on campus on Sunday 28 March from 10am to 2pm and discover how you can achieve your study and career goals with us. Explore our vibrant campus, talk to our leading academics and graduates, and experience all that UWA has to offer.
Our courses
Our dedicated team will work with you to develop the best study pathway to set you up for long-term success.
Your first degree
Our bachelor's degrees offer flexibility so you can build your skills across one or more subject areas – expanding your career options and making you more employable. Select from a shared pool of more than 70 majors and minors, as well as optional units, to build your degree. You can choose majors and minors that are similar, like Accounting and Finance, or different, like Accounting and Data Science.
Bachelor's degrees
Rather than taking a 4.5-year or longer double degree, our unique degree structure allows you to select diverse areas of study within a 3-year degree. You can also try out different subjects in your first year and then make a decision about which major(s) and minor(s) to take in your second year. This means that if you change your mind, you won't lose any time or money by changing degrees.
We also offer the following degrees with more defined study plans:
If you would like to advance your knowledge and showcase a higher capacity for independent learning and research through extended coursework and a major project, we offer the following 4-year honours degrees.
One-year honours programs are also available across a range of areas after completing your bachelor's degree.
Explore courses and careers
FIND A COURSE
Search for a course by keyword or browse all courses.
Search courses
Make the most of your university journey
Application and entry options
We offer pathways if you're starting at university after working, having time off or completing TAFE study or study at another university. View the entry options available to you as a non-school leaver.
Have a question? Get in touch with us
Our Future Students Centre is ready to answer all your questions.
Phone

Domestic students email

International students email

Online consultation

askUWA
The University of Western Australia