UWA's Girls in Engineering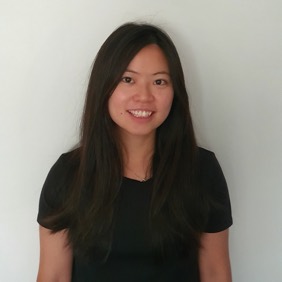 Civil Engineer
Eileen Wong
Senior Planner at Built
"It's not who you are that holds you back, it's who you think you're not."
Working together to build a legacy;
In my job I am responsible for figuring out how to construct a building, when things need to be done and how long it takes. I spend most of my time talking to the director, the project team and the subcontractors so I am always aware of what is going to happen and am able to identify any risks early so we can sort it out before it becomes a problem.
The coolest thing about my job is seeing a diverse bunch of people work together to build a legacy.
I could never decide what I wanted to do;
I never could decide what I wanted to do when I was in school. I bounced between being a lawyer and a journalist. It is definitely not the same career I have now! I spent most of my younger life and my first year of university pursuing a more "typically female" career before I realised I didn't fully enjoy it and ended up picking engineering because I was historically good at maths and science. Little did I know at the time how much I would enjoy it and I have now made it my career!
Engineering changing the world;
Engineering to me is the creation of new things that positively alter the way people live their lives.
It's fun, challenging and you get to be part of something bigger than yourself. There is an immense pride you feel when you see the end product and know that you were part of creating something that has quite literally changed the landscape of your community.
From the construction of world wonders like the Pyramids of Giza to something as simple as being able to turn the lights on at home, engineering has shaped our lives and it will always continue to do so.
Advice for someone considering engineering;
Do it! You can be anything you want to be, as long as you believe in yourself and work hard towards your goals. And always remember, it's not who you are that holds you back, it's who you think you're not.
Life outside of work;
When I am not working, I'm usually learning something new or exploring somewhere new.
'Mind Over Matter'
When I was learning how to scuba dive in the ocean for the very first time, despite everything I had learnt before, I completely freaked out and ended up accidentally kicking my instructor in the head and swallowed mouthfuls of water before I resurfaced. It took me a while to calm myself down and reassure myself that I knew what I was doing and that I just needed to trust myself. Once I was calm, I tried again and ended up being able to do it quite easily.
I learnt the true meaning of 'mind over matter' and that I had the ability to do whatever I wanted if I put my mind to it. I also learnt to trust and believe in myself.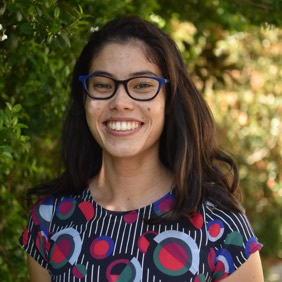 Biomedical Engineer
Georgia Khinsoe
Research Assistant for VascLab
"The gaps in our understanding is what drives curiosity, innovation and development."
What is biomedical engineering?
Biomedical Engineering is a really exciting field that is rapidly developing, especially here in Perth. Like all engineering degrees it equips you with the skills you need to approach problems. Biomedical engineering has a lot to offer, you can work in a clinical setting creating prosthetics for patients, you can work in a start-up trying to create medical devices to help improve medical treatment, you can work in research to help understand the human body and the progression of disease and those are just some examples, there are so many opportunities. I think the medical field is one that will always need innovating as there is always going to be more to understand as humans are so complex.
Flexibility to explore;
My job involves collaborating with other people in the team, sharing ideas about how we can approach problems as well as conducting research. My responsibilities span across running computer simulations to simulate processes within the body to understand how these may lead to disease. These results are then interpreted and used to better the health system.
Being a biomedical engineer researcher has given me the flexibility to explore what I want and enabled me to constantly do things that no one else in the world has ever done. There is so much out there we still don't understand about the body and it is exciting to be a part of uncovering some of life's mysteries.
From a young writer to an engineer
In primary school I wanted to be a writer, I liked the creativity of it, but I think the switch to science came towards the end of primary school into early high school. I had some brilliant maths and science teachers who encouraged me to do my best. It was actually one of my high school teachers that told me I'd make a great engineer and that was part of the reason I chose to pursue engineering. I think engineering still allows you to be very creative in trying to come up with solutions to problems, so in some ways the things that I enjoyed most about writing in primary school have carried through into my choice to be an engineer.
Importance of perseverance and resilience;
When I was in high school I was rowing in a race and we were winning fairly comfortably, but about 20m from the finish line the oar slipped out of my hand and snapped in half. I had to row the rest of the 20m with a broken oar. We ended up finishing fifth. The next time I rowed a race our boat hit a buoy in the water and we capsized and we were stuck in the boat upside down and had to get rescued. It was very embarrassing and again it was my fault as I hadn't seen the buoy. At this point I was thinking maybe rowing isn't the sport for me and almost decided to give up. I decided to keep rowing and my memories of rowing are some of my favourite from high school.
Whilst this has nothing to do with engineering, I think from these experiences I learned the importance of perseverance, resilience and learning from your mistakes. Whilst you may occasionally make a fool of yourself, it's not the end of the world and you shouldn't give up on what you enjoy.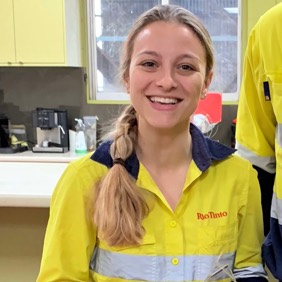 Mechanical Engineer
Tatiana Joannides
Senior Project Engineer at Rio Tinto Iron Ore
"I learnt that other people's opinion of you does not change what you are doing."
Engineering, diversity and opportunity;
There are two words that come to mind when I think about engineering, diversity and opportunity. The world of engineering is greatly diverse, regardless of the specialised discipline you may know of. Engineering is applied in every field from the arts to medicine, to technology, to agriculture. It is in the house where you live, the roads where you drive, the movie on Netflix you watched last night and the mobile phone you use every day - it is everywhere, which means the opportunities for where engineering can be applied is endless. Engineering has shaped the world we live in today and will continue to change it, as opportunities for improvement are everywhere in our ever-diversifying world.
Things I love about my job;
In my job I am the team leader of 9 project engineers, and together we manage the safe delivery of civil & mechanical projects that sustain and/or improve the rail performance in iron ore mining. Leading this team includes responsibilities for ensuring quality and appropriate engineered and safe design and construction of a portfolio of projects, which are implemented on site across the Pilbara (from the minesites to the shipping ports and the web of rail network in between).

There are a number of great things I love about my job, the diversity of the jobs my team and I get to complete. Even though my team works largely on "mechanical and civil" construction or improvement projects, it can include many different topics not limited to an "engineering" field and I learn more every day.
I also enjoy the project ownership that comes with every project. Your project becomes your baby, that you care for and see grow through the planning, design and construction phase. As you are the project manager of your own scope, its development is under your control. You become very passionate in what you deliver for the business.
Deciding what to study;
When I finished high school, I was not sure what I wanted to do, but I knew I enjoyed physics, maths, graphics and visual art. I decided to try two undergraduate courses concurrently that would give me the opportunity to try out two pathways; engineering or architecture. After 3 years of undergraduate study of both these fields, I decided that engineering was for me. To keep a record of my time studying the prerequisites for architecture, I graduated with a Bachelor of Design at UWA. I then continued to complete my Master of Professional Engineering, specialising in the mechanical engineering pathway.
I did not know or meet any engineers before I started studying in university. During my time at university however, I met people through industry social nights, and I was introduced to mining engineering through work experience which increased my understanding of the range of possibilities that an engineer can work in. I entered the mining industry as a mechanical engineer due to the progress I made during my vacation work experience.
Simply showing up to work with the right attitude;
Self-confidence was something I was lacking while first entering the industry after university. I felt that jumping straight into a FIFO role would be difficult however, building friendships and rapport with the people I work with helped support me in my work, and therefore lifted my confidence quickly. In turn, my confidence increased my productivity! I learnt that other people's opinion of you does not change what you are doing. By simply showing up to work with the right attitude and intentions – to do your best, you will be a great employee and a respected engineer.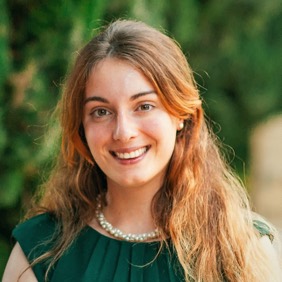 Chemical Engineer
Mia Savic
Field Production Engineer at Santos Ltd
"Without Engineers, we as a society will not be where we are today."
My day-to-day job;
I am primarily responsible for optimising production in a safe manner from existing and new gas wells and gas processing through daily monitoring, short term rectification, opportunity identification and project execution.
My day-to-day job includes reviewing production shortfalls, improving production processes, troubleshooting equipment failures, providing recommendations for short and mid-term remedial actions, managing health, safety and environment risk and promote risk awareness amongst team members.
The coolest thing about my job is that I get the opportunity to travel to different work environments. Aside from work providing interstate opportunities, I have had the pleasure to work on facilities out in the field, both offshore and onshore.
I really didn't know what I wanted to do;
I really didn't know what I wanted to be when I grow up until my last few years of university. I knew studying both engineering and finance provided me flexibility in career choices that will not only set me up in life but also having the options in what I enjoy the most.
In my last two years in high school, I studied mathematics (general and specialist), physics, chemistry, accounting & finance, and English. Not only did I enjoy studying these subjects, but it had also helped me decide to undertake a degree in engineering and finance at UWA. I studied a Bachelor of Science with a double major in Engineering Science and Finance, and a Master of Professional Engineering, specialising in Chemical Engineering.
Engineers are vital;
Engineering is a role that solves real life problems. Without engineers, we as a society will not be where we are today. Engineers are vital members in the workplace that raise and implement effective, sustainable and innovative ideas.
Having a degree in engineering can guide you into many career pathways, so be open to new and different opportunities that you encounter along the way and enjoy the journey it can take you.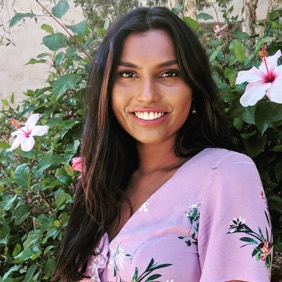 Electrical Engineer
Ravishi De Zoysa
Graduate Electrical Engineer at BHP
"Whatever your strengths are, there are opportunities for you in engineering."
Working together with engineers of different disciplines to solve problems;
Some of my top-level responsibilities include assessing potential electrical risks associated with equipment and risk to personnel when working on this equipment. When risks are identified, the teams will work to address these risks. This could be using protective clothing (PPE) or by re-designing to reduce the risk.
A large part of my day to day job includes collaborating with team members. Day to day tasks undertaken by my current team has a focus on High Voltage Power distribution. I assist my team with technical queries in electrical engineering, ensure projects undertaken meet Australian standards and work together with engineers of different disciplines to solve problems.
The coolest thing about my job as an electrical engineer is that I support electrical safety. It is rewarding to know the work I do supports my team to achieve safety goals that keep our employees safe. Seeing the work I do in the office being implemented in the field is exciting.
Deciding what to study;
When I was in primary school, I wanted to be archaeologist! This was mainly because of how archaeologists were portrayed in movies. However, I did always enjoy maths and science and I believe this led me to my career in engineering today.
What makes a good engineer?
I personally believe curiosity is one of the biggest strengths an engineer can have. Curiosity drives us to seek answers, learn more and create more. For engineers it is what drives us to ask 'why?' and 'how can we make it better?' Additionally, creativity and good communication skills are two big strengths. In my experience, thinking outside of the box and coming up with creative solutions to problems has been useful and it is just as important to communicate these ideas to your teams and leaders effectively.
Advice for someone considering engineering;
One thing wonderful about engineering is that it benefits from having a diverse set of individuals. The unique set of skills, ideas and perspectives individuals bring to the field is what drives innovation. Personally, I don't believe there is one set of skills that makes you ideal for a career in engineering, rather it's the different perspectives and your unique ideas and skills that adds value to the field. Whatever your strengths are, there are opportunities for you in engineering.
Life lessons;
In the past I have struggled with public speaking. In my experience, I have found that some individuals are natural public speakers and thrive in social settings. I found it difficult to push myself to take up these opportunities to work on my public speaking skills, it was out of my comfort zone.
During my Engineering education at UWA I have had numerous opportunities to practice public speaking. In the beginning, I struggled with feeling comfortable presenting my ideas and I felt that came across in my presentation and how well my ideas were communicated. However, with each chance I got to practice and work on being comfortable speaking in public, I found it became easier and I learnt how to improve and even enjoy it.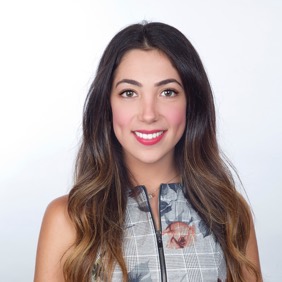 Mining Engineer
Samar Obeid
Graduate Mining Engineer at Rio Tinto
"Anything is possible when you set your mind to it, you just have to try."
Positively contributing to society;
In my job, my responsibilities vary from developing solutions for mine planning designs, working with the other teams to manage issues and minimise plan deviations and supporting the operational team to create productivity improvements.
As engineers, we are constantly looking at ways to create new prospects and provide the world solutions that can positively impact people's lives. I always knew I wanted to be in a challenging role that will develop me and help me acquire new skills. Challenging at times but enormously rewarding.
I had no idea what mining was;
I originally had my mind set to take the Medicine route at University. I didn't know a whole lot about mining, but I came across a drill and blast video during my last year of school and I was very intrigued. I did some research and found myself curious about mine planning designs and execution processes. I knew having a degree in mining engineering can lead into various career pathways and will provide many opportunities in leadership.
Cut out to be an engineer;
I used to think I was not cut out to be an engineer. I still remember the first time I walked into a mining lecture at university and I was the only girl in the whole theatre. I felt a little out of place. But at that moment, I knew I had to focus on what I wanted rather than think about barriers. Work hard and don't ever doubt yourself.
With anything in life, it is always hard at the beginning, just like learning how to drive. You feel uncomfortable and even scared the first time but with more practice you start enjoying it. If I can do it, you can too! Anything is possible when you set your mind to it, you just have to try.
Helping others makes me happy;
When I was at University, I volunteered my time to regularly visit isolated elderly in nursing homes and training disabled children. I also lead a group of volunteers to do homeless support pack runs every month.
Now, working full-time, I have been involved in various volunteering opportunities within the mining sector such as the WIMWA Annual Summit in which I was selected to be a Rio Tinto representative at the event. This involved interacting with a large group of school aged girls giving them insights into the mining industry and the multitude of career opportunities available. The aim was to inspire and encourage them to undertake industry related studies and career paths.
There's something more compelling in volunteering than paid work for me. It's a much purer feeling that drives me, helping others makes me happy. I definitely recommend volunteering a portion of your time in a cause you're interested in, you will not only help others but you will also develop yourself.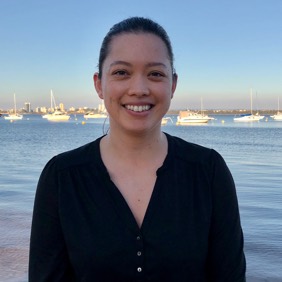 Environmental Engineer
Liah Coggins
Research Associate at the University of Western Australia
"Failures are a gift - they provide you an opportunity to learn, to improve. Don't be afraid to fail - you may even work out that failing was more important than succeeding!"
An engineer that knows how to write;
I'm an engineer working in research (academia), I usually tell people that this means that I am engineer that knows how to write. It's a little different to an engineer working in consulting or in industry. My day-to-day involves a lot of different things! For example, organising campaigns to do work on site (locally and interstate), reading up on the state of the art in the field, analysing data, writing scientific journal articles or reports, coming up with ideas for other exciting things to investigate. On top of this I also supervise students completing the research project that they complete in their final year of their engineering degree, and I am also a facilitator in blended learning classes around ecological engineering and wastewater engineering.
I always knew that I wanted to have a career that involved the environment;
I spent a lot of time outside in the garden as a kid, and I always knew that I wanted to have a career that involved the environment in some way, and at the same time I really enjoyed anything to do with science or building things. I don't think I knew it back in primary school, but by the time I was in year 10, I read a description about what environmental engineers do, and thought, yes that's what I want to be. I'm not sure I had any idea of what being an environmental engineering would look like, I just knew that that was the field I wanted to be in, and I am still here today!
Problems solvers and applied scientists;
I have always thought of engineers as being problems solvers and applied scientists. I think a lot of people have an idea of what a scientist does (especially mad scientists), but when you think of an engineer, you think of large engineering structures and cool contraptions.
Engineering is so much more than building a bridge or aeroplane or sending people to space. Engineers apply science to solve problems. Most engineers don't design things for the fun of it, there is a reason for it, to solve a problem. For example, people need to cross a river from A to B, but they don't have a boat, so they can either build a boat or a bridge, these are the kind of problems that engineers solve. Engineers solve problems, so of course we can change the world! Engineers (although they might not have been called that) throughout the ages have massively shaped the world we live in, and we continue to change the world every day.
Everyone is cut out to be an engineer;
Environmental engineers also have the ability to work in a lot of multidisciplinary teams for projects quite easily thanks to those extra skills in taking the broader community and environment into account. At the end of the day though, having a specific engineering degree major does not stop you from getting a role in another field. One of the best environmental/water engineers in Australia actually trained as an aeronautical engineer!
Therefore, everyone is cut out to be an engineer so long as they have the passion for it! You don't have to be the smartest person in the room, you don't have to love maths or physics, you don't have to be great at building things, as long as you are passionate about what you are doing and what you want to do, you will succeed.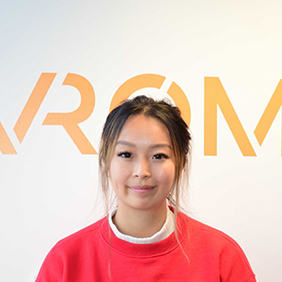 Software Engineer
Eleanor Leung
Software Engineer at VROMO
"I have learned that you have to persevere, stop comparing yourself to others and focus on what your strengths are."
Day-to-day job;
I work at a software start-up, so working for a small company means I manage all kinds of tasks. In my day to day I am mostly coding new features or fixing bugs that have surfaced. I focus on the parts of the product that the user doesn't see, we refer to it as backend development in the industry. I work on adding new features and functionality to digital products and making sure the product's 'engine', known as the server, stays up and running 24/7 for our clients across the globe. I am also responsible for keeping track of our operations, billing and product direction. Work is never boring, we face new challenges and I am learning things every single day as well as working alongside people who are equally as passionate as myself about software and technology.
Problem solving and creativity;
We live in an exciting time where technology and software engineering has changed the world and will continue to do so in the future. Technology is so deeply embedded into our lives and society now. Therefore, It's extremely important for people to continue to work in the field and advance the technology that we have today. Software engineering is at the intersection of problem solving and creativity. I think people who are interested in technology and eager to learn more about it will find the field really stimulating. I wouldn't trade my career or job for any other.
In Software Engineering, you can make change and have a direct impact on people and the way they live their lives. One person can create something that can be distributed worldwide while sitting in front of your laptop at home!
From University to becoming an engineer;
My university study was varied, and I have to say it took me a long time to figure out what I wanted to do. I originally enrolled to study Chemistry and Finance in my first semester, before switching to Engineering Science (majoring in Chemical Engineering) with a second major in Finance. Although I enjoyed many aspects of Chemical Engineering, I couldn't escape the feeling of doubt that perhaps it wasn't the right career for me. A year before I was due to finish my undergraduate studies, I made the nerve-wracking decision to pursue Software Engineering instead and continued this into my postgraduate studies completing a Master of Professional Engineering in Software Engineering.
The process of becoming a Software Engineer is rewarding but challenging and I struggled to find mentors and role models in the beginning. However, I then found these people through UWA led programs such as the Career Mentor Link program and the Innovation Quarter initiative and so many opportunities were opened.
In spare time & lessons learnt thus far;
In my spare time I can frequently be found bouldering, which is a form of rock climbing without any ropes or harnesses. Bouldering is a sport that I have been doing, and it's something that I've experienced a lot of challenges with. I initially failed to do as well as friends who had started at the same time as myself. I felt frustrated with my abilities and also believed that I wasn't cut out for the sport due to my shorter height. But I have learned that you have to persevere, stop comparing yourself to others and focus on what your strengths are. I've since found out what my advantages are and enjoy climbing more than ever.
The University of Western Australia