Campus tours
Start your journey with a tour of the UWA campus.
Nestled on the Swan River and conveniently located minutes from Perth's central business district, The University of Western Australia is often described as one of the country's most picturesque campuses.
With its mix of heritage buildings, contemporary architecture and landscaped gardens, our stunning campus offers a unique and dynamic learning environment, alongside a wide range of social, cultural and recreational services and facilities.
Other tours you can participate in:
Take a walk with a current student through our campus.
Guided tour
Experience 15 of our top locations with this audio tour.
Audio tour
Guided tours
Current students will take you on a tour of our campus, giving you insight into what life's really like as a UWA student. Join us for an informal morning tea after the tour, where our Future Students team will be available to answer your questions on courses, entry requirements and the UWA student experience. All future students and their families are welcome.
Aerial flyover
This aerial flyover displays the expansive grounds of UWA. View the buzzing Perth campus including the iconic Winthrop Hall, UWA's modern and heritage buildings, the beautiful Swan River and the Perth CBD skyline (only 15 minutes from campus).
Student Central
Student Central is a one-stop shop for our future and current students, with services to help them throughout their university journey.
---
Oak Lawn
As a UWA student, there are lots of places on campus to hang out before or after class.
---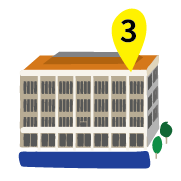 Reid Library
Welcome to UWA's Reid Library, which receives more than one million visitors a year.
---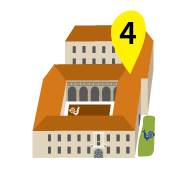 New Fortune Theatre
The New Fortune Theatre at our Arts precinct is a faithful reconstruction of London's Fortune Playhouse.
---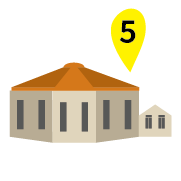 Octagon Theatre
The Octagon Theatre is considered the heart of theatrical life on campus.
---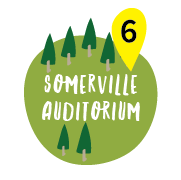 Somerville Auditorium
Conceived by Senate member Dr William Somerville in 1927, this charming auditorium was designed to resemble a cathedral of Norfolk Island pines.
---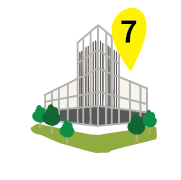 College Row
Directly across the campus sit our five residential colleges – St Catherine's, St George's, Trinity, University Hall and St Thomas More.
---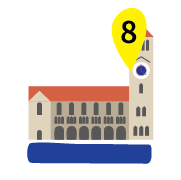 Winthrop Hall
Built in 1932 and known for its iconic clock tower, Winthrop Hall is the centre of university life.
---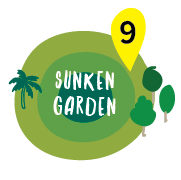 Sunken Garden
Looking to take some time out? Grab some lunch or a book and head for the stunning Sunken Garden.
---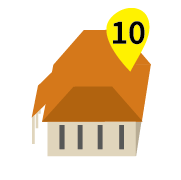 Lawrence Wilson Art Gallery
This special gallery produces and presents a diverse exhibition program of Australian and international art every year.
---
Edward de Courcy Clarke
Earth Science Museum
The Geology and Geography building is home to our School of Earth and Environment, which includes this captivating museum.
---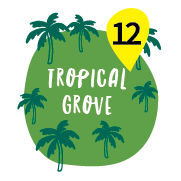 Tropical Grove
The Tropical Grove is a lush, intimate garden comprising a circle of palm trees around a sandy ceremonial space.
---
Irwin St Building
The Irwin Street Building is what comprised UWA in 1913, before the Perth campus existed.
---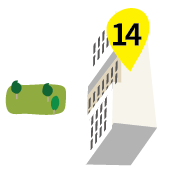 Bayliss Building
This stunning five-storey building is the largest and most technically complex building on campus.
---
Guild Village
Guild Village is the heart and soul of campus life at UWA.
---
Phone
Speak to a Future Students Adviser from 8.30am to 5.00pm, Monday to Friday (Western Standard Time)
131 UWA (131 892)
Virtual Consultation
Book a virtual consultation
Book now
The University of Western Australia