UWA STARTER
Write Ahead: Academic Writing and Study Skills
This micro-credential will unlock the academic skills you need to succeed at uni. Get a head start on your understanding of uni culture, academic writing, time management, memorisation, study practice, reading scholarly papers, and critical thinking.
Upon successful completion of this micro-credential, you'll receive:
Two PD Points
A Certificate of Achievement
A UWA Professional Development Transcript, listing all successfully completed micro-credentials
Delivery mode
Online
10 x asynchronous modules (25 hours)
3 x synchronous sessions (6 hours)
Revision and assessment

Course dates

21 August 2023 - 22 September 2023

Applications close

26 June 2023

Duration

5 weeks

Total effort


50 hours

Academic lead:

Dr Adam Nicol, Dr Isabel Rossen



Cost

UWA Starter fees for 2023 –

$247.50 (inc GST) per micro-credential for students from participating partner schools

$55 (inc GST) per micro-credential for students from participating UWA Broadway Schools

Critical information summary
PACMM100 Write Ahead (PDF 249KB)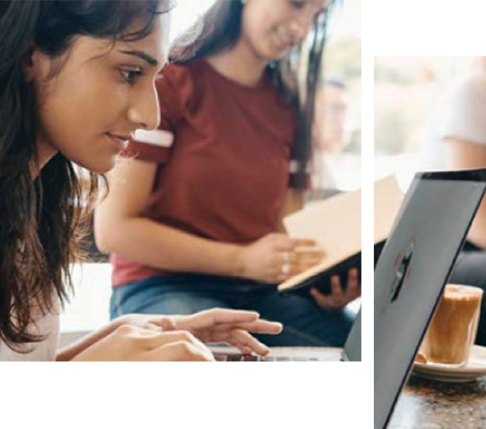 Understand principles for successful university study practice
Basic principles of academic reading
Apply the basic principles of evaluating and using academic sources
Apply the basic principles of academic writing
Why study this course?
When you get to uni it can feel like there are unwritten rules and expectations about how to study, write and research. This micro-credential will introduce you to some of the crucial academic skills you need to succeed in your studies so you will be ready before you even set foot on campus.
How does it work?
This micro credential will involve online learning including:
10 x asynchronous modules
3 x synchronous interactive sessions
revision and assessment
What's next after this course?
Future study

Students who successfully complete this micro-credential will:

Receive a UWA Professional Development Transcript at the end of your studies, listing all completed UWA micro-credentials – great for uni entry and your resume!
Earn 2 stackable PD Points - complete two more UWA Starter micro-credentials to earn 6 PD Points and gain credit for one unit towards selected UWA bachelor degrees.
Gain points that can contribute towards admission to UWA via Experience-based entry.
Contact
Contact your secondary school for more information or to register for UWA Starter micro-credentials.


The University of Western Australia