Student Experience Survey reminder
Share your thoughts on the UWA student experience to help shape the future.
Complete the Student Experience Survey (SES) and you'll go into a weekly draw for the chance to win a $1,000 VISA gift card.
Check your student email for your link to take the survey.
Feedback from students liked you has helped implement programs such as the Careers and Employability Award, UniMentor program, free Mental Health First Aid training, IQ Academy, specialised undergrad degrees, and our brand new EZONE building
Be part of the change.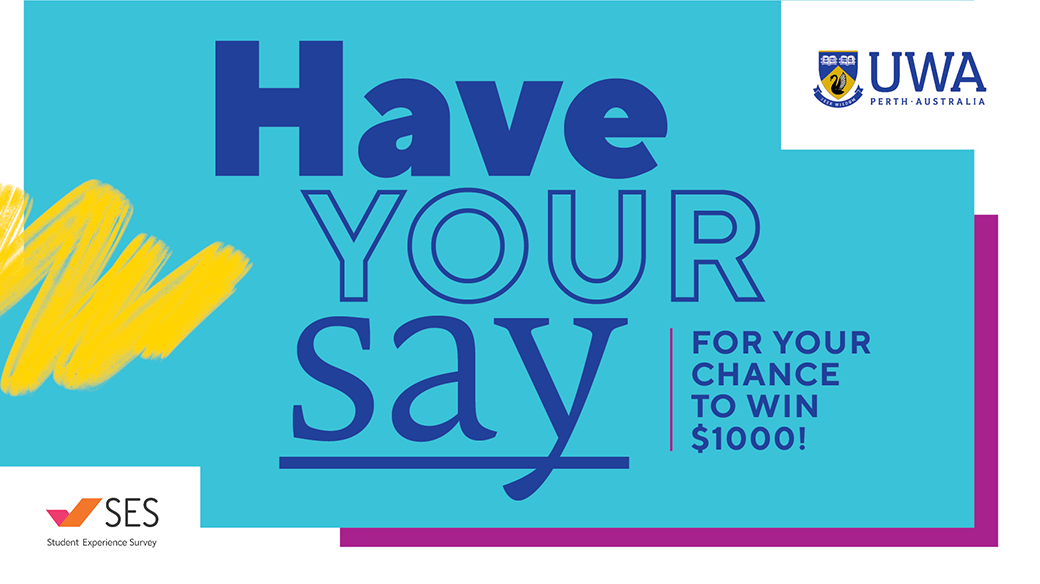 Using the Library
We focus on understanding our clients' needs through collaboration and partnership, and provide unique services and support for every stage of the academic journey.
Our libraries
Our six unique campus libraries ensure you can access conveniently located services and comfortable spaces for study and collaboration whenever you are spending time on campus.
Works underway at Barry J Marshall Library

Fri, 28 Feb 2020

Friends of the Library talk Tuesday 10th March 2020: "Why politics?" by Diana Warnock

Tue, 18 Feb 2020

University Library Summer 2019-2020 Improvements

Thu, 28 Nov 2019
Stay in touch
Contact us to receive help and support from our friendly, knowledgeable staff. You can also share your feedback or make a suggestion.