Postgraduate
Graduate Certificate in Commerce (Online)
Careers and further study
Take your studies to a new level with a postgraduate degree and discover what career opportunities lie ahead.
Career Pathways
The broad nature of this course ensures you will be able to pursue a range of careers in the business world in virtually any organisation. Graduates are employed in both public and private sectors.
This course could lead to these
Career Opportunities
Further Study
If you complete the Graduate Certificate in Commerce (Online) with a weighted average mark of at least 65 per cent, you can choose to continue into the Master of Commerce. This means you can study an additional 12 units and graduate with a Master of Commerce.
Postgraduate study at UWA
Master of Commerce
Fees and scholarships
Learn more about the fees that apply to you for this course. For fee type definitions and further assistance, see the Fee Calculator Help page. You can also search our database for scholarships that are relevant to you or this course.
Domestic Fees
Postgraduate - fee paying students
Annual course fees are calculated based on a standard annual study load of 48 credit points.
Course Credit Points
24
Total Course Fee - 2020
$16,050.00
Scholarships
Scholarships are available to students from a diverse range of backgrounds, including academic achievement, financial need, educational disadvantage, leadership and community service, artistic or sporting achievements, and being from a rural or remote area.
Cost of living
There are a few things to consider before applying to study at university. One could be your cost of living. This can depend on factors such as lifestyle, accommodation, tuition fees, medical insurance, textbooks and more. For an indication of expenses and average costs, see our
Cost of living
page.
Admission requirements
If you're interested in furthering your career by studying this postgraduate degree, find out the admission details below.
Admission Requirements
To be considered for admission to this course an applicant must have—
(a) a bachelor's degree, or an equivalent qualification, as recognised by UWA;
or
(b) at least eight years of relevant, documented professional experience considered by UWA (following an interview and assessment process) to be sufficient to permit satisfactory completion of the course.

Ranking and Selection Process
Where relevant, admission will be awarded to the highest ranked applicants or applicants selected based on the relevant requirements.

English competency
English is the language of instruction and assessment at UWA and you will need to meet the
English language requirements
of the University to be eligible for a place.
How to apply
Ready to apply for this postgraduate course? Follow the steps and you'll be on your way to joining us at UWA.
Course details
About The Course
A postgraduate qualification in Commerce from the internationally accredited UWA Business School can boost your employment opportunities around the world.
Our world-class academics and leading industry partners will ensure you are exposed to the latest theory and practice. Alongside this, you will have the opportunity to take part in extracurricular activities – from careers fairs and networking events, through to joining student groups and attending professional development workshops and guest lectures from senior executives.
Graduate Certificate in Commerce (Online)
Quick Details
Weekly contact time
12 hours per week per unit (a mix of online content through videos, plus other media, activities and assessments)
Level of study
Course Code
This course is not available to international student visa holders
Course Structure
Postgraduate coursework degrees and combined (coursework and research) degrees comprise a number of units. Refer to the course structure for more information.
GRADUATE CERTIFICATE IN COMMERCE (ONLINE)
Graduate outcomes
Students of this course study the foundation of business to develop knowledge and skills vital for the management of core business functions.
Students of the Graduate Certificate in Commerce (Online) will be able to:
Critically analyse and synthesise knowledge across the core functions of business.
Communicate clearly, effectively and appropriately with managers and personnel of specialist business functions.
Graduates of the Graduate Certificate in Commerce (Online) will apply their knowledge to plan and manage the coordination of resources within and across business functions; effectively participate in and contribute to business projects; and to analyse and solve business problems as they arise.
GRADUATE CERTIFICATE IN COMMERCE (ONLINE)
Who should do this course?
This course is ideal for:
Local students with flexible learning requirements. For example, work, family commitments or self-employed.
Recent graduates contemplating a Masters-level course and wanting take take the first step.
Interstate students, wishing to gain a qualification from a Go8 university.
GRADUATE CERTIFICATE IN COMMERCE (ONLINE)
Why study this course?
Great grounding of broad business principles developing a range of skills;

E

ntry pathway into postgraduate study;
Flexibility in delivery modes to suit a wide variety of circumstances.
Business School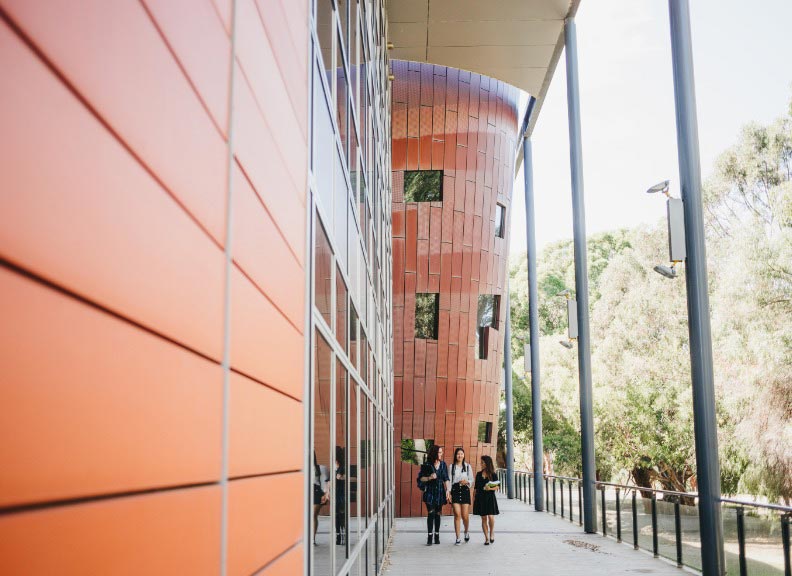 UWA's Business School offers a range of undergraduate and postgraduate courses aimed at inspiring students to become the innovative world leaders of tomorrow.
The University of Western Australia