Undergraduate
Bachelor of Commerce
Make a positive difference in the world. UWA Commerce graduates bring together people and organisations across the public, private and not-for-profit sectors.
$55k
MEDIAN STARTING SALARY
The learning experience
The state-of-the-art Business School includes lecture theatres, case study rooms and break-out areas for group work and individual study. You'll also have access to the Common Learning Area and Business School cafe.
Fees and scholarships
Domestic Student Fees
Indicative annual course fee
2024
Commonwealth Supported Place $9,845.65
Scholarships
Scholarships are available to students from a diverse range of backgrounds, including academic achievement, financial need, educational disadvantage, leadership and community service, artistic or sporting achievements, and being from a rural or remote area.
International Student Fees
Indicative first year fee
2023
$42,900.00
2024
$45,500.00
Find out more about tuition fees or visit the fee calculator for the estimated total course fee.
Note, tuition fees are reviewed annually and are subject to increase up to 7.5 per cent per annum.
Scholarships
Scholarships are available to students from a diverse range of backgrounds, including academic achievement, financial need, educational disadvantage, leadership and community service, artistic or sporting achievements, and being from a rural or remote area.
Careers and further study
bachelor of commerce
Associated professional pathways
As a Bachelor of Commerce graduate, you can choose from a multitude of professional pathways. Graduates with a major in Business Economics may choose to enter the Master of Economics.
Bachelor of Commerce graduates are also eligible to apply for a wide range of postgraduate business courses, as well as professional postgraduate degrees in Law, Medicine, Engineering (if they also hold a major in Engineering Science), and many other areas.
bachelor of commerce
Related careers
alumni story
Andrea Bradbury – Marketing and Economics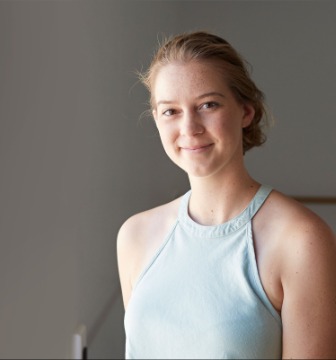 While at UWA I studied a Bachelor of Commerce majoring in Marketing and Economics with a Business Law minor and did a semester on exchange at Copenhagen Business School. I completed the Communications Council Graduate Program in 2013 and was hired as a graduate with Meerkats, the brand leadership company, in 2014 where I continued to work as Brand Coordinator until late 2016. Following this, I moved to West Australian Ballet as part of their Marketing Team, where I've been for the past year.
bachelor of commerce
Notable alumni
Mark Barnaba
Chairman of Macquarie Group, Western Australia
Richard Goyder
Outgoing Managing Director and CEO, Wesfarmers
Benjamin Mallis
NBA Writer and Basketball Journalist
Jasmin Ward
Co-Founder and COO, Cribber
Victoria Mallinckrodt
Operational excellence at the World Economic Forum
Matt de Boer
AFL footballer, Starlight Children's Foundation (NSW) Board member, WESTSTAR Academy program manager and co-founder of Alerte Digital Sport (ADS)
Entry requirements
Admission requirements
To be considered for this course you need to:
achieve the University's minimum entry score
demonstrate English language competence
satisfy any prerequisites for your preferred majors (refer to individual major descriptions for prerequisite details)
You can view the prerequisites and recommended subjects for your chosen course here.
View our admission requirements for specific information, depending on your education history.
Assured Pathway information
If you have a professional career in mind, take advantage of one of our
Assured Pathways
. An Assured Pathway gives you an assured place in one of our postgraduate professional courses (such as Law, Engineering or Medicine) from the start of your studies with us. The pathways combine a range of undergraduate and postgraduate courses, providing you with a clearer direction to your career of choice.
Admission entry to UWA
We offer a number of other pathways for you to gain entry into our undergraduate degrees if you do not meet the standard admission requirements. Learn more about our admission entry pathways.
About the Bachelor of Commerce
Real-world experiences are at the heart of the Bachelor of Commerce. This degree develops your analytical, communication and problem-solving skills, providing you with a global perspective on business and preparing you to pursue a career within the business, government or not-for-profit sectors. Learn from leading academics, develop high-level industry networks and graduate with a degree that can take you anywhere in the world.
Bachelor of Commerce
Why study Commerce
UWA's internationally accredited Business School celebrates strong links with the business community, allowing you insight into leading industry practice.
Whether you're hearing from an industry guest lecturer, attending a career event, receiving an industry-sponsored scholarship or attending an exclusive lunch with corporate executives, you can confidently apply your skills in real-world situations. And, with a multitude of Business School student societies, you can attend professional development, networking and social events, all while taking part in a student-managed investment fund, leading a social entrepreneurship project or launching your own start-up enterprise.
As a Commerce graduate, you'll have the knowledge and skills to tackle some of the greatest challenges facing the world. You could find yourself working at a global advertising agency, starting your own social enterprise or entering the world of corporate finance, among many other career destinations.
Where will your Commerce degree take you?
Bachelor of Commerce
Quick details
Degree specific majors
Minimum ATAR
Intake
Full time completion
CRICOS CODE
Student Story
Jack Guo – Accounting and Finance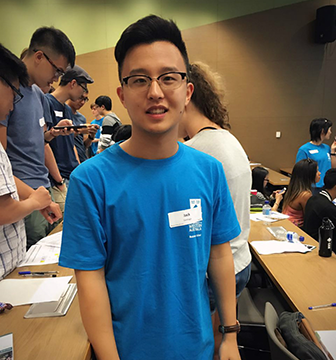 Commerce has always been my passion, so I decided to major in Accounting and Finance at the UWA Business School.
BACHELOR OF COMMERCE
81% student resources satisfaction
Percentage of current students satisfied with the availability and quality of learning resources in 2018.
BACHELOR OF COMMERCE
87% positive outcome
The percentage of 2018 graduates with a positive outcome (working part time, full time, or in further study) four months after graduation.
New Business Analytics major for 2023 entry
Graduate industry-ready with sought-after analytical and computer programming skills, and learn how to apply these skills in a wide range of commercial and economic contexts.

Learn more about the Business Analytics major, a degree-specific major in the Bachelor of Commerce.
Industry connected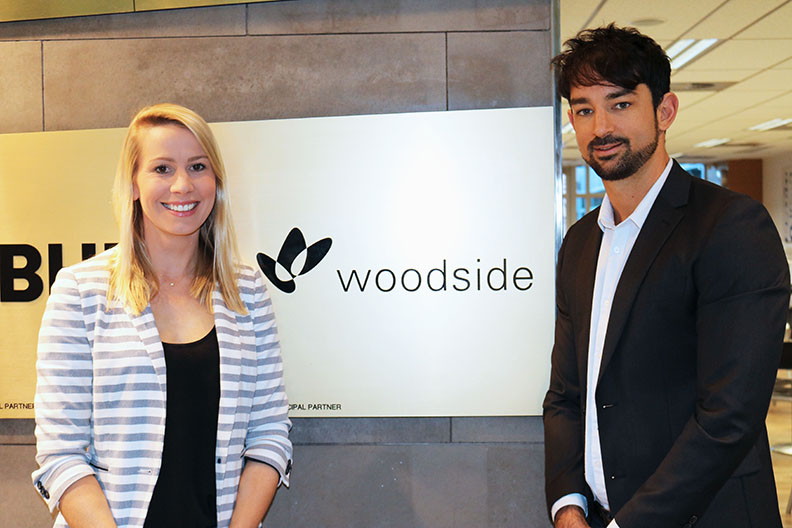 Our Business School courses are influenced by the Business School Board, a group of industry leaders who ensure content remains current and students are prepared for their chosen career when entering the workforce as well as giving a key insight into what employers are looking for when hiring graduates.
Strong industry contacts will give you the added advantage of growing quality networks to draw on when you graduate. We have 30+ corporate supporters, who have included ATCO, Bankwest, BDO, BHP, Ernst & Young, KPMG, Macquarie Group, Mitsubishi, UniBank, Woodside and more.
What's the difference between the Bachelor of Commerce and Bachelor of Business?
If you'd like to study business, how do you decide between a Bachelor of Business and a Bachelor of Commerce? We tell you how.
alumni story
Tijana Mirkovic
In some companies a graduate would be given simple tasks, slowly worn-in to the corporate world. My first professional experience was nothing like this. It was a steep learning curve and it was challenging and intense, but also incredibly rewarding.
ALUMNI STORY
Jasmin Ward
"My passion is exploring how we can use technology to make the world a better place, such as giving the world access to education, or helping doctors manage and diagnose diseases with artificial intelligence. I believe there are many ways we can improve our current systems and work with technology to make our lives better, easier and happier."
Jasmin studied Finance at UWA and is a co-founder of Cribber. Learn more about Jasmin's story.
Assurance of learning
Program Goals
The Business School is strongly committed to enhancing your learning experience with assurance of learning procedures. View our program goals and find out what else Business students experience.
A pathway for you. A place for you
This course is available for Experienced-based entry
bachelor of commerce
Course accreditations and employability
Our Business School is accredited by the European Quality Improvement System (EQUIS) and the Association to Advance Collegiate Schools of Business (AACSB). This means a UWA business degree is recognised around the world, so you'll really stand out to employers when you graduate.
The Accounting and Finance majors are recognised by Australian and international professional bodies as a critical step towards gaining professional accreditation.
bachelor of commerce
Unique learning opportunities
Our Business School has partnered with one of the world's top universities to give you access to online learning platform HBX to further enrich your study. This program asks you to step into the role of a business leader and engage with peers to work through real-world business challenges. It aims to provide you with an online course that offers a new perspective on the world and how businesses operate.
Why we need more women in economics and finance
If you're a female considering a career in economics or finance, you could be pursuing more than your dream career. Here's just a few reasons why.
ADMISSION TO UWA
Admission entry pathways
UWA offers a number of admission entry pathways for domestic and international students to be able to study with us. If your results do not qualify you for standard entry into the University, check our Admission entry pathways for one that suits you.
The University of Western Australia