Postgraduate
Master of Business Administration (MBA) Flexible
Learn how to lead in any situation – whether it be building a commercial enterprise or not-for-profit organisation from the ground up, or running a large, multinational company.
Contact us
Address
Hackett Entrance No 4 Carpark No 9 or 41 off Hackett Drive The University of Western Australia (M252) 35 Stirling Highway Perth Western Australia 6009
Frequently asked questions
Careers and further study
Take your studies to a new level and discover what career opportunities lie ahead.
Career Pathways
MBA Flexible students have gone on to senior management roles such as Company Partner, CEO, Managing Director, Executive Manager, General Manager, Regional Manager and Functional Manager. Graduates can also find positions in the areas of business development, marketing and sales.
This course could lead to these
Career Opportunities
MBA Lifelong Learning
The new UWA MBA Alumni Lifelong Learning Program will deliver you the opportunity to continue learning, networking and developing long after graduation.
MBA Refresher Program
All UWA MBA alumni will have the opportunity to return to class after graduation. Returning to class will expose you to the latest theories and concepts in the subjects that you completed within your MBA, or study MBA elective units that you have not studied previously. The choice is yours.
There are no additional costs associated with returning to class. Just let us know which of our classes you would like to attend. For more information, please contact mba-business@uwa.edu.au
MBA Strategy & Leadership Forum
As a UWA MBA student or alumni, you will receive invitations each year through the Graduate Management Association (GMA) to attend our annual Strategy & Leadership Forum, which features presentations from some of Australia's most senior business leaders and also from our prominent UWA MBA alumni. In recent years, speakers have included Mark Barnaba, Diane Smith-Gander AO, Michael Chaney AO, Richard Goyder AO, Zoe Yujnovich, Meg O'Neil, John Van Der Wielen and Jimmy Wilson.
Masterclasses
As soon as you enrol in one our MBA programs, join the GMA to receive regular invitations to our Masterclass series. Numerous masterclasses are run each year by senior industry leaders, which will help you stay up-to-date with the latest developments in industry and government.
Workshops by UWA Business School
Each year, our School runs workshops on a variety of topics of direct interest to MBA students and alumni. This is a great way for MBA students and alumni to engage with the School on an ongoing basis.
Social events
The GMA at UWA runs various social events each year. The highlight of the MBA social calendar is the GMA student ball, which is held towards the end of each year. Details will be sent to you about all of the GMA social events once you have joined the GMA.
Further Study
Graduates may choose to pursue further studies in areas such as public policy or international law.
Postgraduate study at UWA
Master of Business Administration Intensive
Fees and scholarships
Learn more about the fees that apply to you for this course.
Domestic Fees
Postgraduate - fee paying students
Course Credit Points
72
Total Course Fee - 2021
$57,750.00
Industry partner discount
This course is eligible for an
industry partner discount
, giving industry professionals a 10% tuition fee discount to support postgraduate study at UWA.
Cost of living
There are a few things to consider before applying to study at university. One could be your cost of living. This can depend on factors such as lifestyle, accommodation, tuition fees, medical insurance, textbooks and more. For an indication of expenses and average costs, see our
Cost of living
page.
International Fees
Postgraduate – onshore students
Annual course fees are calculated based on a standard annual study load of 48 credit points.
Course Credit Points
72
Total Course Fee - 2020
$74,934.00
Total Course Fee - 2021
$74,934.00
Cost of living
There are a few things to consider before applying to study at university. One could be your cost of living. This can depend on factors such as lifestyle, accommodation, tuition fees, medical insurance, textbooks and more. For an indication of expenses and average costs, see our
Cost of living
page.
Admission requirements
If you're interested in furthering your career by studying this postgraduate degree, find out the admission details below.
Admission Requirements
To be considered for admission to this course an applicant must have—
(a) a bachelor's degree, or an equivalent qualification, as recognised by UWA and at least three years of relevant documented professional experience; and
(i) the equivalent of a UWA weighted average mark of at least 60 per cent; or
(ii) a valid Graduate Management Admission Test (GMAT) score of at least 550*; or
(iii) at least two additional years of relevant documented professional experience considered by UWA to be sufficient to permit satisfactory completion of the course;
or
(b)(i) a UWA graduate certificate which articulates with this course; and
(ii) the equivalent of a UWA weighted average mark of at least 65 per cent;
or
(c)(i) a Graduate Certificate in Business, or an equivalent qualification from a post-experience and accredited course, as recognised by UWA; and
(ii) the equivalent of a UWA weighted average mark of at least 70 per cent.
*GMAT scores are valid for five years.

Ranking and Selection Process
Where relevant, admission will be awarded to the highest ranked applicants or applicants selected based on—
(a) a satisfactory personal statement, as recognised by UWA;
and
(b) two satisfactory referees, as recognised by UWA.

ADMISSION REQUIREMENT
English competency
English is the language of instruction and assessment at UWA and you will need to meet the
English language requirements
of the University to be eligible for a place.
COURSE ENTRY
MBA Flexible application requirements
Applicants should submit their application online with the following documentation. High-quality colour scans of original documents are to be uploaded into the application portal prior to assessment.
Original proof of citizenship (one of the following):
passport (and visa if necessary)
birth certificate
Australian Citizenship certificate
Original academic transcripts (unless previously from UWA)
Proof of academic English language skills
A valid GMAT test score report (if your WAM/GPA is less than 60 per cent and you have less than five years of work experience)
A current curriculum vitae (CV) outlining a minimum of three years of professional work experience from completion of your bachelor's degree and including two referee names and contact details
Note: Hard-copy original transcripts and degree certificates from previous studies may be requested at any time as part of the process of verifying the authenticity of any documents provided with an application. Read more here about uploading scanned documents.
How to apply
Ready to apply for this postgraduate course? Follow the steps and you'll be on your way to joining us at UWA.
Course details
UWA's Master of Business Administration (MBA) has a strong focus on current business trends and is highly desirable for professionals looking to move into higher levels of management.
The UWA MBA experience
The practical business and leadership skills that you will acquire from an MBA makes it one of the most valuable graduate degrees for your career. An MBA provides you with a competitive advantage in the job market by equipping you with the knowledge, skills and professional network to add immediate value to your organisation. An MBA can also adjust your career goals, lead to new opportunities and open new pathways to success that were not available to you before.
The right MBA can transform your career by changing the way you think about yourself, your potential and the world around you.
An MBA from UWA, Western Australia's leading university, will give you the very best chance of achieving your career aspirations.
The classroom
At UWA, we focus on not only what you learn, but how you learn. Our teaching methods help you acquire a deep understanding of all areas of business, which allows you to apply what you have learned for the rest of your career.
Our School uses a variety of teaching methods that extend well beyond traditional case studies and one-way lectures. A unique advantage of the UWA MBA is that all of our teaching School staff are active researchers and practitioners who are at the frontiers of their fields and this will make your classroom experience richer and more rewarding.
During your MBA at UWA, you will also have the opportunity to learn from numerous senior industry leaders (including CEOs and Board members of some of Australia's largest companies), both in-class and through our extra-curricular Masterclass Series and our Strategy and Leadership Forum
Experiential learning
Our MBA courses have incorporated experiential learning for more than 30 years. Working alongside UWA Business School, fellow students and corporate partners, you will quickly begin to understand the complexity of the challenges faced by business leaders today, and by working on real-world case studies and projects, you will quickly begin to apply your knowledge to address such challenges.
Team learning
Perhaps the most engaging aspects of the program is that you will learn in collaboration with an experienced cohort of professionals. Study groups, team projects, and extracurricular activities afford opportunities for you to support one another. Courses like Negotiation Behaviour and Organisational Change and Transformation provide opportunities for you to challenge one another. And through it all, you will develop strong relationships with your classmates that will last throughout your career.
Our staff
At UWA, you will be taught by UWA Business School staff that are at the frontiers of knowledge in their fields. Our MBA teaching staff have extensive experience in the classroom at the postgraduate level. But not only are our MBA teaching School staff world-class professional educators, they also have extensive commercial experience, which ensures that your professional development is in the very best of hands.
Meet a selection of our MBA teaching staff:
About the course
If you are seeking career progression, then an MBA from UWA will provide you with the technical expertise, interpersonal skills, agility and confidence required to transform your future.
As Western Australia's leading MBA program, and one of the highest-ranked MBA programs in Australia, you will be challenged to expand your business knowledge, sharpen your critical thinking and decision-making skills and boost your leadership potential.
UWA attracts brilliant people, so there is no better place to learn, explore, network and pursue your goals in a highly collaborative and innovative environment.
Master of Business Administration Flexible
Quick details
Weekly contact time
The estimated time commitment is 12 hours per unit per week which includes contact hours, personal study and examinations.
Level of study
Course Code
CRICOS code
UWA MBA graduates earn  highest salaries nationally
Graduates of the UWA MBA program earn the highest salaries in Australia, almost $200,000 per annum after completing their course, at an average age of 34 (QS Top Universities Global MBA Rankings for 2021).
Why study this course
An MBA from UWA provides access to a substantial peer network and alumni network of Perth's business leaders and high-potential future leaders.

An MBA from UWA equips you with broadened management skill-sets that helps to both 'future-proof' your career journey and open up new career opportunities.

Learn from a world-class School and industry practitioners as to what 'works' at senior decision-making level in business.

Learn vital skills in finance, organisation, marketing, economics and leadership to assist your managerial career development and potential.
Ranked Top 100 in consulting specialisation
UWA has been ranked in the top 100 universities globally for its MBA program consulting career placements for graduates (QS Career Specialisation Rankings for 2021).
The MBA career specialisation rankings collect data from more than 37,000 global employers as well as from millions of research publications and seeks to analyse career placements of MBA graduates globally.
In the QS Career Specialisation Rankings, UWA performed strongly in the QS assessment of research strength, combining full-time MBA research and MBA specialisation research. The MBA program also performed strongly in career placements, which combines insights from graduates entering industry, functions and starting their own businesses.
Accreditation
The UWA Business School is accredited through both EQUIS, the European Quality Improvement System, and AACSB, the Association to Advance Collegiate Schools of Business. These are the leading business school accreditations in Europe and North America respectively, meaning that your business degree will be recognised by employers around the world.
STUDY YOUR WAY
Flexibility
We understand that life is busy. That's why our postgraduate courses are designed so you can balance your work and studies. Our flexible postgraduate experience includes the opportunity to study part time, a range of units that are taught after hours, and the option to learn via intensive units. Ask our Student Central team for advice on choosing the right postgraduate route for you. Find out more here.
Meet the UWA Business School
Dee Roche
"My role is to prepare students for the relentless and ever-accelerating rate of change."
--Dee Roche
Dee specialises in leadership, strategic change and transformation. She has won multiple teaching awards and coordinates the popular MBA Organisational Change and Transformation unit.
Meet our graduates
Nee Nee Ong graduated with a Master's in Business Administration (2000) and Bachelor of Engineering (1996) at UWA. With over 20 years' experience she currently works as a Senior Electrical Engineer at GHD Pty Ltd managing interdisciplinary teams for the delivery of projects and providing electrical design work.
We caught up with her to ask a bit about her career and student experiences:
Please tell us a bit about your journey since UWA.
Leaving UWA I have worked in Singapore for 2 to 3 years and then returning to Australia I have worked as an electrical designer with GHD Pty Ltd. I've moved from the power group to the water group and I am now venturing into project management.
What's your passion and how do you want to make a difference in the world?
I have been greatly involved with promoting and encouraging diversity. My passion stems from wanting opportunities for all. Studying and working in a male dominated profession I am an advocate for gender diversity.

What's the most interesting aspect of your career? Where could it go from here?
The most interesting aspect of my career has been working with a range of industries, regional/international projects and multidisciplinary teams. I could move into more leadership roles or remain in the technical field and move into a more specialist area/s.
If you could share one piece of advice with a first year student, on their first day at UWA, what would it be?
Experience as much as you can, be open to meeting different people, don't limit yourself to what you're familiar with and "seek wisdom".
TESTIMONIAL
Meet our graduates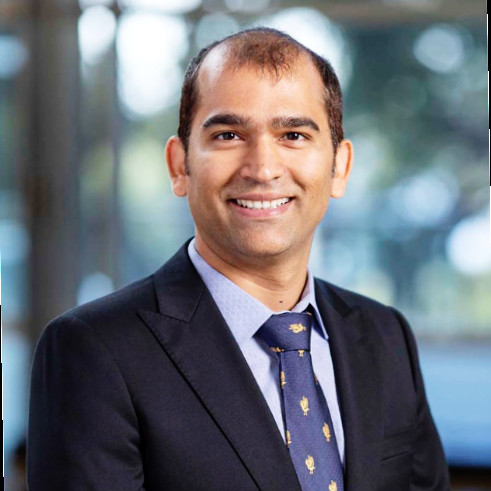 "My MBA has played a pivotal role in my career change towards senior management.
Being an engineering graduate with technical skill sets, the MBA bridged my knowledge gap in the areas of team building, leadership, operations planning and strategic management."
Rutwik Pungliya, MBA '19,
Senior International Regional Manager at The University of Western Australia
Course structure
Postgraduate coursework degrees and combined (coursework and research) degrees comprise a number of units. Refer to the course structure for more information.
Course structure - electives
MBA students may wish to select from our list of new elective units, pulled from other UWA Business School postgraduate course offerings. View full details below for more information.
Who is this course ideal for
The MBA Flexible is ideal for experienced professionals looking to transform their career and build on their skills in leadership and management.
You'll learn to
You'll complete core studies in all the principal areas of business – giving you the skills and knowledge necessary to take on the greatest business challenges.
#1 in Oceania for Alumni Outcomes
UWA's MBA program is ranked number one in the Oceania region for Entrepreneurship and Alumni Outcomes (QS World University Rankings 2021 Global MBA Rankings).
Highest-ranked MBA in WA
The UWA Business School has been ranked #1 in Western Australia and placed in the top 10 schools nationally for its MBA program.
Industry partner discount
This course is eligible for an
industry partner discount
, giving industry professionals a 10% tuition fee discount to support postgraduate study at UWA.
MBA news
Upcoming Masterclasses
April 28: Mathias Cormann (Secretary General of the OECD) "Global economic trends post-COVID-19"

May 12: Meg O'Neill (Executive Vice President Development and Marketing, Woodside) "My leadership journey in oil and gas"
June 2: Nathan Roost (Partner, EY) "TBC"
June 9: Michael Chaney (Chairman, Wesfarmers) "Reflections on some current issues facing corporate Australia"
June 30: Stephen Choo (Managing Director, DSR Insight) "TBC"
MBA (Oil and Gas)
Our new MBA specialisation in Oil and Gas, which is taught face-to-face on our Crawley campus, is the only program of its kind in Australia. These courses are taught by our world-class UWA Business School and expert practitioners, and will be of interest to those currently working in the industry and seeking to develop industry-relevant commercial skills or those considering a future career in the oil and gas industry.
These courses can be supplemented by our regular masterclass series. Recent industry speakers have included Richard Goyder (Chairman, Woodside), Zoe Yujnovich (Executive Vice President, Shell Australia) and Meg O'Neill (Executive Vice President Development and Marketing, Woodside). Upcoming speakers include Al Williams (Managing Director, Chevron Australia).
The following elective units are available:
ECON5504 Global Energy and Mineral Markets

MGMT5239 Oil and Gas Sector Management

MGMT5240 Project Management in Oil & Gas

FINA5601 Valuation and Risk Analysis for Resource Companies

MGMT5524 Strategic Management of Resource Companies

LAWS5589 Australian Oil and Gas Law

LAWS5532 Oil and Gas Agreements

LAWS5111 Corporate Governance for Resources Companies

LAWS5521 Climate Change Law and Emissions Trading

GENG4410 Fossil to Future – The Transition

OCEN4003 Strategic Leadership for the Blue Economy
These units are available in both the MBA Intensive and MBA Flexible programs.
What to look for when choosing an MBA program
If you're considering undertaking an MBA or MBA pathway graduate certificate, it's important to weigh up your options carefully before deciding which program to join.
MASTER OF BUSINESS ADMINISTRATION
Your MBA questions answered
You asked, we answered: here are the most frequently asked questions from audience members at our MBA information sessions, from career opportunities to Masterclasses.
STUDY OPTIONS
MBA Intensive
International study options
Numerous international study options exist within the UWA MBA.
A highlight of many of our students' programs is our annual International Study Program (MGMT5618), which you can take as an option unit towards your MBA. The two most recent tours took our students to San Francisco and Silicon Valley. Students spent a day at Stanford University receiving lectures from Stanford professors in the areas of innovation and entrepreneurship. Company visits included Google, Linkedin, Kanopy, Kahn Academy, and a tour of the Tesla factory, among many others. Cultural activities included a visit to the Napa Valley, a walking tour of the Golden Gate Bridge and lunch in charming bayside Sausalito.
Many of our students also take intensive courses at other leading universities overseas and credit these courses towards their UWA MBA. We have special exchange arrangements with the universities below, however, you are not restricted to studying at only these universities in seeking out an international MBA experience.
In recent years, our MBA students have studied at Harvard, MIT, Stanford, and more, as part of their UWA MBA.
Student exchange opportunities
-WHU Otto Beisheim School of Management - Vallendar, Germany
-Queen's University - Kingston, Canada
-University of New Mexico - Albuquerque, United States
-Waseda University - Tokyo, Japan
-University of Alberta - Edmonton, Canada
-McMaster University - Hamilton, Canada
-Haskayne MBA Summer Program - Calgary, Canada
-Queen's University MBA Summer Enrichment Program - Kingston, Canada
-St Gallen's Short Term MBA Program - St Gallen, Switzerland
-WHU - European MBA Summer Institute - Vallendar, Germany

More details of our international study opportunities as a UWA MBA student are available through the UWA Global Studio.
Hear from our graduates
"After finishing my Bachelor of Science degree with Honours, I worked at Princess Margaret Hospital as a Neurophysiology Technologist. I then went back to UWA to complete my Master in Business Administration and moved into career in management consulting with Ernst and Young. I've since relocated to Canberra."
"My passion is health care. If I could make a difference in the world it would be to improve healthcare and mentoring our future young leaders in how they can make a difference in the world."
"The most interesting aspect in my career are the people through my work in consulting. I've had the unique opportunity to work in every State and Territory."
Tony Hwang
EY Management Consultant
Bachelor of Science, 2010
Master in Business Administration, 2015
Meet our MBA students
Lorraine Ponti
BE (Civil Engineering), University College Dublin
MEngSc (Water Resources Research), University College Dublin

Current full-time student
Previous positions
• Project Manager (construction / production)
• Deputy Sales Director

Please tell us about your career to date.
I started my career as a project manager for the design and construction of industrial facilities in China. From there I moved to France and was responsible for product development (design, certification and manufacturing) of specialist components for the nuclear industry. Most recently I was working in business development for an engineering consultancy in Russia. I spent two years living in Argentina before coming to Australia. I have been involved in a number of charitable organisations addressing poverty and youth development.

Where do you want to take your career after the MBA?
My objective is to bridge my project management background and advance into a strategic management role. I am passionate about developing sustainable industries and would like to move into this sector. I am particularly interested in assisting firms and communities to address their impact on the environment through the use of renewable energy, recycling and resource management.

Tell us about your experiences with the MBA Career Mentor Program.
The career mentor program has just begun and I have been matched with an executive in the renewables sector. Soon we will meet our mentors and start a 5-month mentoring program. It's an excellent opportunity to gain insight into my preferred sector, build up a professional network and identify future career possibilities.
Stephanie Rossi
Bachelor of Commerce (Human Resource Management and Management), Curtin University
Management Consultant (Manager), Nous Group
Why did you choose UWA to do your MBA?
I chose to do my MBA at UWA because it is one of the most distinguished MBA programs in Australia. An MBA at UWA also appealed to me as it provides flexible study options, access to bespoke mentoring programs and connects you with successful industry leaders.

Where do you want to take your career after the MBA?
In the immediate future, I would like to further progress my career in management consulting, with a focus on strategy. In the long-term, I hope to take up a senior strategy position in industry.

What would be your advice to someone considering doing a UWA MBA?
My advice would be to reach out to the UWA Business School and speak to the advisors and current students. Before applying, I connected with the Business School to discuss my potential options, my fit for the program and how it could benefit me. The advice and encouragement I received gave me the confidence that a UWA MBA was the right choice for me.
Matthew Clark-Massera
Bachelor of Electrical/Electronic Engineering, UWA
Operations Manager, Digital Matter Pty Ltd

Please tell us about your career to date.
I joined Digital Matter (a GPS device manufacturer) in 2017 after completing my undergraduate at UWA. I began in the role of Technical Support Engineer, assisting clients with our products. Over my time, this role has grown to also include inventory management, becoming involved in the finance, as well as managing firmware, software and other engineering teams.

Why did you choose UWA to do your MBA?
I thoroughly enjoyed my undergraduate experience and UWA and everything it had to offer – especially the university experience outside of the coursework. Coming back to UWA was natural, but also I believe UWA has a well regarded program internationally, so was a strong choice.

What has been the most rewarding aspects of the UWA MBA so far?
The highly engaging workshops and seminars. These have helped me learn quickly and broadened my horizons. I am already applying new knowledge to my day-to-day life and work, half-way through my first unit! I have a fresh interest in business topics. As an engineer this is not something I thought I would enjoy quite as much as I have been – but the course content and delivery really makes it great fun to learn!
Daisy Chen
Bachelor of Economics, UWA
Supervisor Maintenance, BHP

Why did you choose UWA to do your MBA?
I had a good experience in my undergrad at UWA, so it felt like the natural choice to come back and do my MBA here. The Flexible also allowed me to adjust my course load around work and life, and that balance is important to me.

What has been the most rewarding aspects of the UWA MBA so far?
Being amongst a high calibre of people who are genuinely interested in developing themselves to be better more well-rounded leaders. The strong sense of community. This has made a real difference to the experience, especially in making the transition to back to study with other commitments.

Where do you want to take your career after the MBA?
I am passionate about people and capability, STEM and the future of work. The MBA will support me in a role where I hope to enable the team's leading these transformations.
Adelaide Bevilaqua
Bachelor of Science, Conservation Biology and Management with honours, UWA
Associate Principal Marine Ecologist , BMT Commercial Australia

Please tell us about your career to date.
I graduated from the University of Western Australia with a BSc (Hons) in Conservation Biology and Management in 2009, at which point I was already working on a casual basis for Oceanica (now BMT Commercial Australia), as a laboratory assistant. Shortly after graduation I was offered a full-time position and have been with the company ever since. As a junior consultant I was trained as a commercial diver and led marine monitoring programs throughout Western Australia. Over the last decade, I have gained experience managing and implementing small to large coastal and offshore marine infrastructure projects in the energy, resources, ports and harbours sectors. Specific technical and project experience includes provision of State and Federal regulatory approvals advice, feasibility and environmental impact assessments, operational compliance monitoring, environmental audits and scope development.

Why did you choose UWA to do your MBA?
I completed my undergrad at UWA and so I am probably biased. UWA does offer very flexible options for completing the MBA program but I was also interested in the access to premier guest speakers and social networking opportunities.

What would be your advice to someone considering doing a UWA MBA?
There are several people in my office interested in completing an MBA. My advice is to enrol, it is by far the hardest part of the degree. You can always defer, but once you enrol you start to receive information and get a feel for the degree structure, and it just isn't as daunting anymore. Also, go to the information nights and ask questions. Everyone has similar apprehensions about starting post-graduate studies, which is refreshing.
The University of Western Australia