Combined Bachelor's of
Engineering (Honours) and Modern Languages
This combined degree option allows you to pair your engineering degree with a major and minor selected from eight languages, including Chinese, French, German, Indonesian, Italian, Japanese, Korean and Spanish studies, giving you the edge in the global jobs market.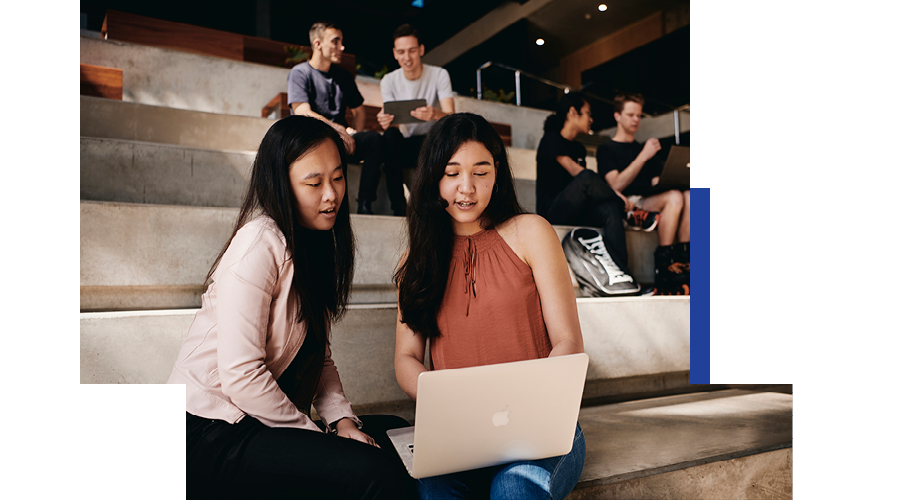 Quick details
Course code

CB030

CRICOS code

N/A

TISC code




Intake

February, July

Duration

5.25 - 5.5 years

Location

Perth

Minimum ATAR or equivalent

88 ATAR

Prerequisites

Mathematics Methods ATAR or equivalent, and at least one of the following three subjects: Mathematics Specialist ATAR, Chemistry ATAR or Physics ATAR or equivalent.
Note that all four subjects are recommended. If you do not have all four subjects you will need to complete extra units in first year, which may mean taking additional units to meet the course requirements.
English Language Competence
Applicants presenting with IELTS Academic require an overall score of at least 7.5 and no band less than 7.0

Related study areas
Why study this course?
Ideal for high-achievers with a passion for engineering and specific interests and strengths in languages, you will graduate with both a Bachelor of Engineering (Honours) and a Bachelor of Modern Languages within a 5.25* year study period.
What will I learn?
As well as gaining a broad, practical engineering foundation in your chosen engineering specialisation, you'll be able to explore your interests further and achieve a high level of competency in one language and functional levels of competency in a second language in the four macro skills of reading, listening, speaking and writing
Course structure
You can combine one of the following extended majors from Engineering (Honours):
With one extended major and one minor from the Bachelor of Modern Languages
Modern Languages extended majors:
Modern Languages minors:
*This would extend to 5.5 years for students who enrol in the Chemical Engineering major.
Learn more about what makes up your degree with Our Courses Explained
Careers and employability
This combined degree offers exceptional career advantages, giving you an edge over your competitors. Students graduating with a Bachelor of Engineering (Honours) and Bachelor of Modern Languages are well placed for the job market, both in Australia and overseas. Their comprehensive practical skills in Engineering as well as their knowledge of two languages other than English will open pathways to a large variety of industries in Australia and internationally.
Fees and scholarships
Domestic Students - Full Fee Paying (FFP) & Commonwealth Supported Places (CSP)
The Annual Fee is an estimate only based on a standard annual study load of 48 points (courses may teach up to 72 points in a year).
FFP
For Full Fee Paying places, students are charged an annual course fee. Visit the Fee Calculator and select your course type to find out more.
CSP
Student contribution amounts are charged by unit. For a fee estimate, go to the Fee Calculator and select "I want to price my units". Annual fees are subject to annual indexation.
Course credit points

264

Average annual fee - 2023

$9,134

Typical fee range - 2023

$4,124 - $15,142

Domestic students who are eligible for a Commonwealth-supported place can use the HECS-HELP loan scheme to pay their tuition fees.
Scholarships
Scholarships are available to students from a diverse range of backgrounds, including academic achievement, financial need, educational disadvantage, leadership and community service, artistic or sporting achievements, and being from a rural or remote area.
Admission requirements
To be considered for this course you need to:
achieve a minimum ATAR of 88 or equivalent
demonstrate English language competence
satisfy any prerequisites for your preferred majors (refer to individual major descriptions for prerequisite details)
We offer a number of other pathways for you to gain entry into our undergraduate degrees if you do not meet the standard admission requirements. Find out the admissions pathways for School Leavers and Non-School Leavers.
The University of Western Australia