Undergraduate
Bachelor of Modern Languages
The Bachelor of Modern Languages enables students with a particular interest in world languages and cultures to study two languages in depth.
The learning experience
UWA facilities include lecture theatres, case study rooms and break-out areas for group work and individual study.
One of Australia's most picturesque campuses
Five residential colleges
Vibrant student experience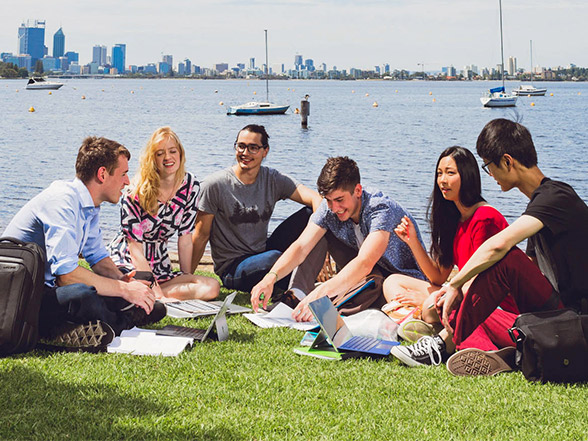 Vibrant student experience
Adjacent to the Swan River, our Perth campus is among the most picturesque in Australia with iconic sandstone buildings sitting among heritage-listed gardens. We're just 10 minutes from Perth's main shopping and business district and close to many of the city's stunning beaches.
On campus, you'll have an array of essential amenities to enjoy, including cafés, libraries, bookshops, a vibrant cultural precinct and tonnes of clubs and societies to join and experience student life to its fullest. Our supportive Student Guild means you can try your hand at volunteering, get independent advice on a range of matters or attend one of the many varied events on and off campus.
Fees and scholarships
Domestic Student Fees
Indicative annual course fee 2023
Commonwealth Supported Place $9,133.65
Scholarships
Scholarships are available to students from a diverse range of backgrounds, including academic achievement, financial need, educational disadvantage, leadership and community service, artistic or sporting achievements, and being from a rural or remote area.
Careers and further study
Career Pathways
With a Bachelor of Modern Language, you'll have the knowledge and skills to work in a range of areas and organisations.
Potential career paths include:
Cultural interpreter
Translator
Diplomat
Foreign affairs and trade officer
Journalist
Linguist
Teacher
Further Study
Further study will allow you to gain a Doctor of Philosophy (PhD). It will open up opportunities in academia and research to help you pursue your goals in a wide range of careers, depending on your area of research.
You may also be interested in:
Entry requirements
Admission requirements
To be considered for this course you need to:
achieve a minimum ATAR of 80
demonstrate English language competence - applicants presenting with IELTS Academic require an overall score of at least 7.5 and no band less than 7.0
satisfy any prerequisites for your preferred majors (refer to individual major descriptions for prerequisite details)
You can view the prerequisites and recommended subjects for your chosen course here.
View our admission requirements for specific information, depending on your education history.
Assured Pathway information
If you have a professional career in mind, take advantage of one of our Assured Pathways. An Assured Pathway gives you an assured place in one of our postgraduate professional courses (such as Law, Engineering or Medicine) from the start of your studies with us. The pathways combine a range of undergraduate and postgraduate courses, providing you with a clearer direction to your career of choice.
Admission entry to UWA
We offer a number of other pathways for you to gain entry into our undergraduate degrees if you do not meet the standard admission requirements. Learn more about our admission entry pathways.
About the Bachelor of Modern Languages
The Bachelor of Modern Languages enables students with a particular interest in world languages and cultures to study two languages in depth. Students achieve a high competency in the four macro skills of reading, listening, speaking, and writing, while acquiring a range of transferable skills such as communication, teamwork, problem-solving and interpersonal skills.

Choose from Chinese, French, German, Indonesian, Italian, Japanese, Korean, and Spanish. All languages are available to absolute beginners. Chinese, French, German, Indonesian, Italian and Japanese also have higher entry points depending on prior study or background knowledge.

It is also possible to combine the Bachelor of Modern Languages with another degree, such as the Bachelor of Engineering (Honours), Philosophy (Honours), Science, Arts or Business.
Bachelor of Modern Languages
Quick details
Minimum ATAR
Intake
Full time completion
Course Code
Why study Modern Languages at UWA?
Gain a competitive advantage in almost any field (both internationally and in Australia) through knowledge of a language other than English.
Have the opportunity to participate in an exchange program at leading universities.
Get to know students from a wide range of disciplines and work closely with supportive tutors in interactive, engaging language classes.
A day in the life of a translation studies student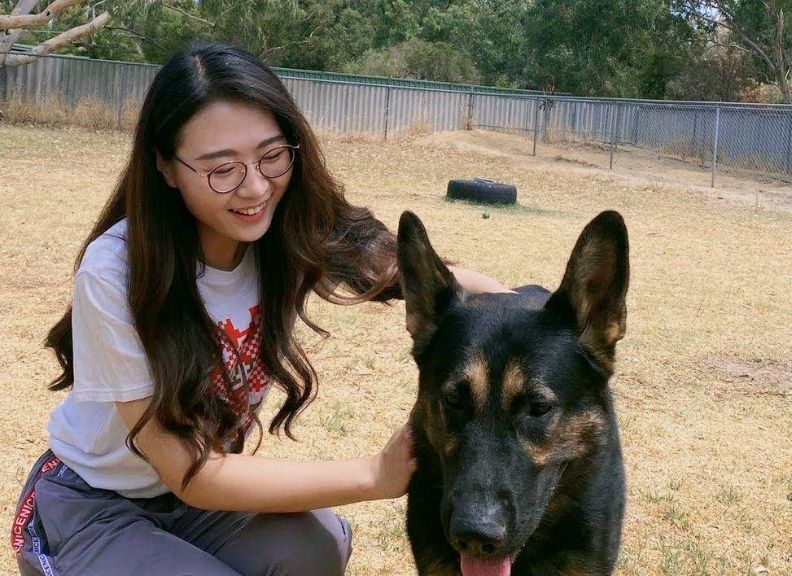 Step into Claire's life and experience what it's like to be a Master of Translation Studies student for the day.
You'll learn to
understand how culturally specific social structures affect interpersonal communication, and determine how to apply this knowledge to your own
demonstrate knowledge of the basic structures and patterns of words, sentences, and conversations in the target language(s) and in your first
demonstrate knowledge of key aspects of the history, society, and culture of countries where the language(s) studied is/are spoken
demonstrate competence in a set of transferable skills, including (but not limited to) digital literacy, information management, research skills, critical thinking, and oral and written communication
Become a bilingual citizen of the world at the largest language hub in Western Australia
Graduate with two degrees
The combined degree option allows you to pair your Bachelor of Modern Languages degree with another passion, broadening your career options and giving you an edge in a rapidly changing workforce.
You can combine the Bachelor of Modern Languages with:
You'll graduate with two Bachelor degrees in just four years, opening up a world of possible career paths while broadening your knowledge, networks and horizons.
Duration: 4 years / 5 years BPhil(Hons)
ATAR: 80 (Business), 82 (Arts, Biomedical Science or Science), 88 (Engineering), 98 (Philosophy)
Master of Translation Studies
Follow your Bachelor degree with a Master in Translation Studies. Gain world-class specialised and professionally endorsed (NAATI) translation training between English and one of eight Asian and European languages.
Find out more about a Master in Translation Studies.
The University of Western Australia