Study area
Education
Ignite your passion to teach and inspire a love of learning in others. Qualify for a highly rewarding career as an educator or explore the options for experienced teachers, policymakers and leaders who seek to deepen their knowledge, contribute to the profession and advance their career.
Sign up to hear from us
Stay up-to-date with the latest information about studying at UWA including, our courses and career pathways, events and webinars, key dates, what uni life is really like, tips for studying plus, so much more!
Register your details
Education is a vital field where you will facilitate learning, transform lives and inspire futures. Develop your skills in best practice teaching and choose to educate people at all stages of life. As a teacher, you will inspire minds and empower the next generation of thinkers and doers. A career in teaching is a fulfilling one in which you can change lives and create a lasting positive impact on society.
UWA is the highest-ranked university in WA, and in the top 10 in Australia for Education (Times Higher Education World University Rankings by Subject 2021).
Our Master of Teaching is accredited by the Teacher Registration Board of Western Australia, and our Graduate Certificate in Early Childhood Education and Care is accredited by the Australian Children's Education and Care Quality Authority.
82.4% of UWA teaching graduates are employed full time four months after completing their course (Good Universities Guide 2021).
Get hands-on experience with supervised work placements, ensuring you're classroom-ready.
Benefit from our strong industry connections through scholarships, volunteering programs, professional development workshops and more.
Learn from award-winning education experts and highly rated researchers.
Study within a close-knit cohort and form lifelong personal and professional networks.
Gain a competitive edge in your career with a master's degree in teaching in as little as 18 months.
100+ years of teaching educators.
New courses for 2022
Seek a career that combines your love of science with making a difference to the future of young people and become a secondary school STEM teacher in just 4 years.
The Bachelor of Science and Master of Teaching (Secondary) is a unique course in Western Australia, preparing you to teach two STEM subjects in high school.
A nationwide shortage of qualified STEM teachers within WA and across Australia also means you'll be highly sought after.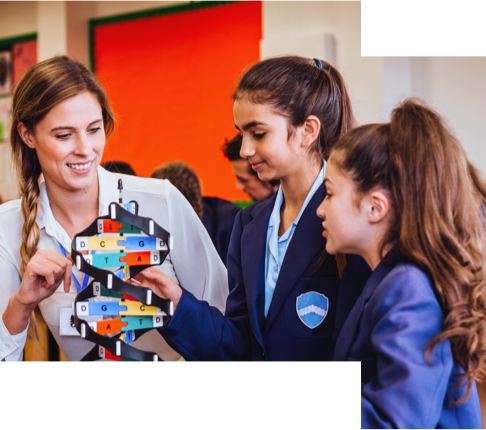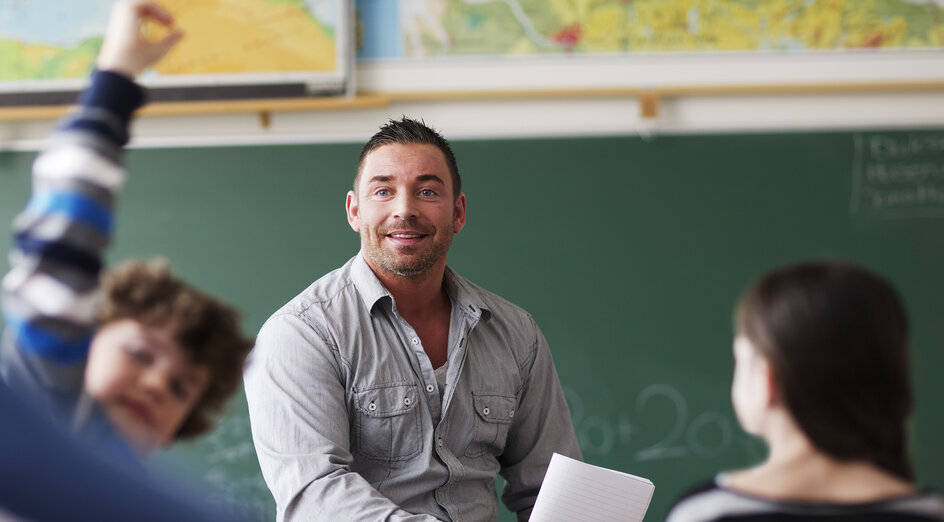 Be the teacher you want to be with our new Master of Teaching (F-12) course. This two-year degree prepares students to teach from Foundation/Pre-Primary to Year 12.
The mostly online course offers 17 days of face-to-face teaching in the beautiful South West town of Albany, with 85 days of professional teaching practice that can be carried out close to your home.
Expand your career opportunities and enjoy a wide array of possibilities. You'll be highly sought after, particularly in regional and rural areas.
Graduate School of Education
Hear from students and staff about our community and courses.
"My career at East Victoria Park Primary School (EVPPS), a small, inner-city primary school, was made possible by UWA. As a result of UWA placing me at EVPPS for my final practicum, I was able to secure a full-time position the following year. Over the course of my teaching career there, I have assumed key leadership roles in school development processes and initiatives."

"I also play a key role in my school literacy team and continually enhance the technological capacity of staff through my involvement in the technology team. My studies of literacy, ICT and cross-curriculum priorities at UWA provided me with the necessary knowledge and skills to pursue these tremendous teaching and leadership opportunities, thereby accelerating my professional career."
Industry snapshot
Education and training is one of Australia's largest and fastest-growing industries.
Study in this field will prepare you for a wide range of careers in teaching, educational leadership, policy, research and more.
There are roles in schools across the public, private and Catholic education sectors, as well as in organisations spanning early childhood to tertiary education, and in other fields such as government, both in Australia and overseas.
According to the National Skills Commission, a relatively large share of workers are aged 55 years or older (22%), which suggests retirements will create employment opportunities in this industry over the next decade.
Job growth in this industry
Schoolteachers
+10.2%
Primary school teachers
+10.5%
Education advisers andreviewers
+15.5%
Early childhood (pre-primary school) teachers
+16%
Undergraduate courses
To find out more about our range of undergraduate courses, visit Our courses explained.
Majors

Choose from more than 70 majors available in UWA undergraduate degrees.

Minors

Bachelor's degrees

Combined bachelor's and master's degrees

Integrated honours

Assured Pathways
Postgraduate courses
Graduate certificates

Graduate diplomas

Master's degrees

Research degrees
Get in touch with us
Our Future Students Centre is ready to answer all your questions.
Phone – Domestic students

131 UWA (131 892)
8.30am–5.00pm (AWST), Monday to Friday

Phone – International students

+61 8 6488 1000
8.30am–5.00pm (AWST), Monday to Friday

Online consultation
The University of Western Australia