Undergraduate
Bachelor of Science
Reason, logic, observation, analysis, resourcefulness, creativity, imagination, experimentation and synthesis – these are the essence of science.
22:1
STUDENT-TO-STAFF RATIO
Fees and scholarships
Domestic Student Fees
Indicative annual course fee
2023
Commonwealth Supported Place $9,133.65
Scholarships
Scholarships are available to students from a diverse range of backgrounds, including academic achievement, financial need, educational disadvantage, leadership and community service, artistic or sporting achievements, and being from a rural or remote area.
International Student Fees
Indicative first year fee
2023
$44,000.00
Find out more about tuition fees or visit the fee calculator for the estimated total course fee.
Note, tuition fees are reviewed annually and are subject to increase up to 7.5 per cent per annum.
Scholarships
Scholarships are available to students from a diverse range of backgrounds, including academic achievement, financial need, educational disadvantage, leadership and community service, artistic or sporting achievements, and being from a rural or remote area.
Careers and further study
Alumni STORY
Tegan Box – Marine Science/Zoology
While studying at UWA, I completed a Bachelor of Science in Marine Science, majoring in Zoology, and later did an honours thesis studying temperature-dependent sex determination in the flatback turtle. I then started working for Woodside Energy as an Environmental Adviser. My current role involves developing and coordinating various marine studies within areas Woodside is looking to develop, including marine turtle monitoring studies at Scott Reef and the Lanceped Islands. Woodside has also given me opportunities to extend my career further through leadership and auditor training courses. My UWA degree has been incredibly valuable in the marine monitoring and marine quarantine sections of my career.
ALUMNI STORY
Merise Hocking – Conservation Biology
At UWA, we learnt about plants in Perth's metropolitan area and how to choose plants for water conservation. I'm now part of a team of botanists who conduct vegetation surveys all over Western Australia. This job has given me the opportunity to travel from as far as Albany on the South Coast all the way to Karratha in the Pilbara. UWA has excellent science and communication courses that help ensure that you leave university with impeccable report writing skills. I knew I had a passion for the environment but it wasn't until I delved into my degree that I unveiled my true passions.
Bachelor of Science
Related careers
A UWA science degree opens the door to a huge range of careers. We challenge our students to think critically and push boundaries. The skills you learn will prepare you for positions in the professions, research and in areas where your skills will be highly sought after in an ever-changing workforce environment.
Entry requirements
Admission requirements
To be considered for this course you need to:
achieve the University's minimum entry score
demonstrate English language competence
satisfy any prerequisites for your preferred majors (refer to individual major descriptions for prerequisite details)
You can view the prerequisites and recommended subjects for your chosen course here.
View our admission requirements for specific information, depending on your education history.
Assured Pathway information
If you have a professional career in mind, take advantage of one of our
Assured Pathways
. An Assured Pathway gives you an assured place in one of our postgraduate professional courses (such as Law, Engineering or Medicine) from the start of your studies with us. The pathways combine a range of undergraduate and postgraduate courses, providing you with a clearer direction to your career of choice.
Admission entry to UWA
We offer a number of other pathways for you to gain entry into our undergraduate degrees if you do not meet the standard admission requirements. Learn more about our admission entry pathways.
About the Bachelor of Science
A key focus of the Bachelor of Science is understanding, reasoning and improving the natural world through systematic observation, experimentation, modelling and calculation. A quality education in science from UWA will equip you with attributes that are highly valued and sought after by a diverse range of employers around the globe. The Bachelor of Science gives you the opportunity to harness the skills and knowledge necessary to make a real contribution to the global challenges facing humanity. Discipline areas range from cutting-edge pure and applied science to new multidisciplinary fields of science. Acquiring the communication and research skills embedded throughout each major, you will be well prepared for many diverse and exciting careers.
Bachelor of Science
Why study Science?
Scientists study the nature of the universe, its properties, the life that exists within it, and the laws that govern the behaviour of all matter. As a student you will investigate the big issues confronting our planet including climate change, diagnosis and treatment of disease, healthy lifestyles, food sustainability, and conserving biodiversity. The importance of science in determining the wellbeing of our society is recognised by industry, business and government.
UWA is ranked first in Australia for Agricultural Sciences, Biological Sciences, Environmental Science and Engineering, and Marine/Ocean Engineering by the Academic Ranking of World Universities in 2020. We boast staff who are among the world's leading teachers and researchers. Their research will form an integral part of your learning experience.
Bachelor of Science
Quick details
Degree specific majors
Minimum ATAR
Intake months
Student to staff ratio
Full time completion
Associated postgraduate courses
CRICOS CODE
Bachelor of Science
First in Australia
for Clinical Medicine, Biological Sciences, Agricultural Science, Environmental Science and Engineering, and Marine/Ocean Engineering (Academic Ranking of World Universities, 2019)
Bachelor of Science
Work experience
The Bachelor of Science offers work integrated learning (WIL) opportunities where you can:
Gain practical hands-on industry relevant experience and skills
Bridge the gap between theory and practice
Develop employability skills through a science work placement
Past placement examples include forensic labs, chemistry labs, marine field work, pharmaceuticals, regional farms, sporting clubs and zoology field work.
Bachelor of Science
Subject rankings
UWA is ranked in the world's top 50 institutions for:
(QS World University Rankings by Subject 2023)
Agriculture and Forestry
Anatomy & Physiology
Earth & Marine Sciences
Geology
Geophysics
Psychology
Sports-Related Subjects
(ARWU 2022)
Agricultural Sciences
Biological Sciences
Ecology
Environmental Science & Engineering
Human Biological Sciences
Oceanography


ALUMNI STORY
Zoe Fitzgerald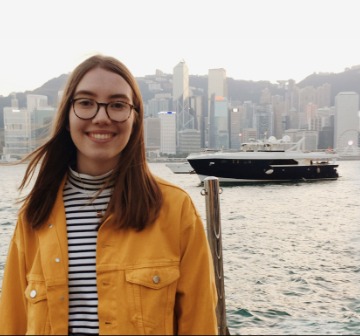 "My experience at UWA has been nothing but positive and studying here has given me so many opportunities. UWA supported me in pursuing a New Colombo Plan scholarship, which enabled me to go on exchange to the Chinese University of Hong Kong. I spent six months studying and interning in Hong Kong, and did an internship with a peace-building organisation in Nepal after spending a month learning Nepali. These experiences have been unforgettable and have allowed me to grow in many different ways."
A pathway for you. A place for you
This course is available for Experienced-based entry
Bachelor of Science
Popular majors available
STUDENT STORY
Basundhara Dutta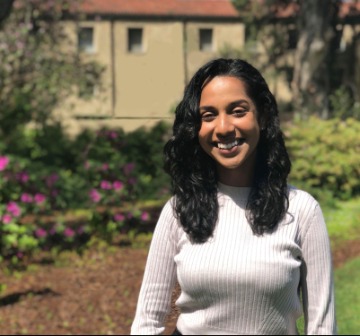 "I got involved with uni life from the day I started university. I joined as many clubs as I could during Orientation Week. I started uni with a mindset that I wanted to do more than just study from 9am to 5pm and contribute to our campus life and the wider community. This year, I am the Guild's Environment Officer and the President for UWA French Club. As the Environment Officer, I run events and initiatives to promote sustainability on campus, from running EnviroFest to make-your-own keep cup events."
Bachelor of Science
Highly cited scientists
UWA celebrates more than 10 highly cited scientists across a range of disciplines. Highly cited scientists are defined as pre-eminent researchers who have demonstrated great influence in their field as measured by citations to their work. Our highly cited scientists include:
BACHELOR OF SCIENCE
85% student resources satisfaction
The percentage of students satisfied with the availability and quality of learning resources in 2018.
Bachelor of Science
5000+ students
including 23 per cent from overseas.
ADMISSION TO UWA
Admission entry pathways
UWA offers a number of admission entry pathways for domestic and international students to be able to study with us. If your results do not qualify you for standard entry into the University, check our Admission entry pathways for one that suits you.
The University of Western Australia