Postgraduate
Graduate Certificate in Health Leadership and Management
Contact us
Address
Hackett Entrance No 4 Carpark No 9 or 41 off Hackett Drive The University of Western Australia (M252) 35 Stirling Highway Perth Western Australia 6009
Frequently asked questions
Careers and further study
Take your studies to a new level and discover what career opportunities lie ahead.
Career Pathways
Graduates will be able to analyse health systems, policies, and organisations from a business context. They'll successfully apply the theories examined in real-world settings and demonstrate leadership within the health sector.
This course could lead to these
Career Opportunities
Postgraduate study at UWA
Graduate Certificate in Business
Fees and scholarships
Learn more about the fees that apply to you for this course. For fee type definitions and further assistance, see the Fee Calculator Help page. You can also search our database for scholarships that are relevant to you or this course.
Domestic Fees
Postgraduate - fee paying students
The Annual Fee is an estimate only based on a standard annual study load of 48 points.
For Commonwealth Supported Places, student contribution amounts are charged by unit. For an accurate fee estimate, go to the Fee Calculator and select "I want to price my units".
For Full Fee Paying places, students are charged an annual course fee. Visit the Fee Calculator and select your course to see the annual and total course fees.
Course Credit Points
24
Total Course Fee - 2021
$19,250.00
Industry partner discount
This course is eligible for an
industry partner discount
, giving industry professionals a 10% tuition fee discount to support postgraduate study at UWA.
Scholarships
Scholarships are available to students from a diverse range of backgrounds, including academic achievement, financial need, educational disadvantage, leadership and community service, artistic or sporting achievements, and being from a rural or remote area.
Cost of living
There are a few things to consider before applying to study at university. One could be your cost of living. This can depend on factors such as lifestyle, accommodation, tuition fees, medical insurance, textbooks and more. For an indication of expenses and average costs, see our
Cost of living
page.
Admission requirements
If you're interested in furthering your career by studying this postgraduate degree, find out the admission details below.
Admission Requirements
(1) To be considered for admission to this course an applicant must have—
(1)(a) a Bachelor's degree, or an equivalent qualification, as recognised by UWA;
and
(b) the equivalent of a UWA weighted average mark of at least 50 per cent;
and
(c)at least two years professional experience in a relevant occupation; or
(2) Significant work experience including at least 5 years with a material level of responsibility.

Ranking and Selection Process
Where relevant, admission will be awarded to the highest ranked applicants or applicants selected based on—
(a) a satisfactory personal statement, as recognised by UWA;
and
(b) two satisfactory referees, as recognised by UWA.

English competency
English is the language of instruction and assessment at UWA and you will need to meet the
English language requirements
of the University to be eligible for a place.
COURSE ENTRY
Application requirements
Applicants should submit their application online with the following documentation. High-quality colour scans of original documents are to be uploaded into the application portal prior to assessment.
Original proof of citizenship (one of the following):

passport (and visa if necessary)
birth certificate
Australian Citizenship certificate

Original academic transcripts (unless previously from UWA)

Proof of English language competency
A current curriculum vitae (CV) outlining your professional work experience
Two referee names and contact details
Note: Hard-copy original transcripts and degree certificates from previous studies may be requested at any time as part of the process of verifying the authenticity of any documents provided with an application. Read more here about uploading scanned documents.
If you need assistance with the application process, please contact our Future Students Team.
How to apply
Ready to apply for this postgraduate course? Follow the steps and you'll be on your way to joining us at UWA.
Course details
About the course
The Graduate Certificate in Health Leadership and Management comprises courses specifically focused on the health sector, and covers leadership, organisational change and transformation, strategic management and innovation.
Graduate Certificate in Health Leadership and Management
Quick details
Weekly contact time
Students can expect a time commitment of 12 hours per week per unit (comprising 3 hours contact time and 9 hours additional study time).
Level of study
Course Code
This course is not available to international student visa holders
Course structure
Postgraduate coursework degrees and combined (coursework and research) degrees comprise a number of units. Refer to the course structure for more information.
You'll learn to
enhance your leadership skills in leading health-related organisations.

increase your understanding of intersecting business domains relevant to the health sector such as finance, governance, policies and economics.

to understand the similarities and differences between health management systems in different countries.
Practical learning
Prominent health-sector guest speakers contribute to the program, specifically the Health Systems, Policy and Governance unit.
The UWA Graduate Certificate in Health Leadership and Management benefits from the guidance of an industry advisory group, chaired by HBF Chief Executive John Van der Wielen. The group contains representatives of all facets of the health sector, including clinical, aged care and disability.
Pathway to the MBA
This Graduate Certificate is a pathway to the Master of Business Administration (MBA) Flexible program.
Graduates who meet the Weighted Average Mark requirements can articulate into the MBA. Points completed for the Graduate Certificate will be fully credited towards the MBA.
UWA MBA graduates earn  highest salaries nationally
Graduates of the UWA MBA program earn the highest salaries in Australia, almost $200,000 per annum after completing their course, at an average age of 34 (QS Top Universities Global MBA Rankings for 2021).
Top 5 reasons to study a postgraduate degree
Depending on your background and your chosen course, postgraduate studies may be a way to:
Specialise: become an expert in your chosen field
Change direction: pursue a different path
Qualify: to enter certain professions
Gain experience: through hands-on practical opportunities
Network: build contacts in your chosen industry
Why study this course
Develop health leadership and management skill sets to accelerate your health-sector career.

Grow your network of management-level professionals in the health sector.

Learn from industry practitioners, academics, and public and private leaders in the Western Australian health sector.
Application deadline
For Trimester 1 2021 entry, applications close on 3 January, 2021.
Industry partner discount
This course is eligible for an
industry partner discount
, giving industry professionals a 10% tuition fee discount to support postgraduate study at UWA.
Graduate Certificate in Health Leadership and Management
Course testimonial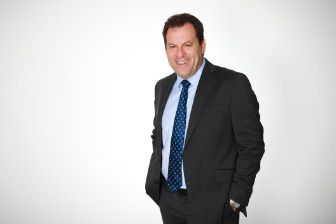 "As an alumnus of UWA who is heavily involved in the health system as CEO of HBF, I am very proud to chair the MBA in Health Administration. This new course is a much needed boost to health services education and I think it will be very popular with overseas students."
John Van Der Wielen, CEO of HBF, and Chair of the advisory committee for this professional course
The University of Western Australia