International students
Set yourself apart with a globally recognised degree from a world top 100 university that takes education beyond the books. With industry-connected learning, you'll graduate equipped to succeed in local, national and international careers.
Find out more
How to apply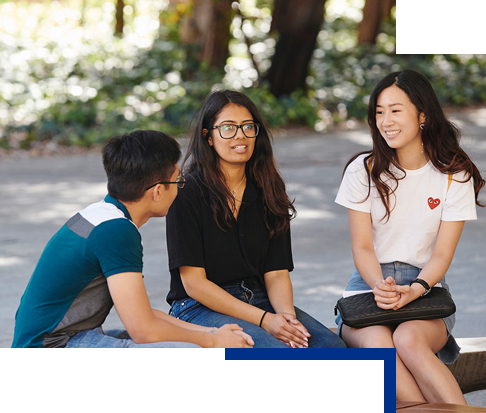 Chat with our current international students
Our Unibuddy program gives you an opportunity to talk to real current UWA international students and have your questions answered about student life at UWA and in Perth.
Chat to a student
Seek out more
A journey of a thousand miles to UWA starts with a single step. Take your first step now by signing up for more information.
Sign up to hear from us
5-star rating for teaching quality (Good Universities Guide 2021)
UWA is in the same time zone as 60% of the world's population (+/- 2 hours)
in the world (QS World University Ranking 2023)
4,500+ industry partnerships offering you a head start in your career
Group of Eight member (Australia's best research-intensive universities)
Study in one of the world's most liveable cities (Economist Intelligence Unit)
9 subjects ranked in the world's top 50 (QS World University Rankings by Subject 2023)
Make connections with more than 160 clubs and societies

Scholarships for international students
At UWA, we offer a range of scholarships to international students from across the globe, to encourage you to pursue excellence in your studies and assist with the costs along the way.
With our Global Excellence Scholarship, high-achieving undergraduate students can receive up to $48,000* over four years on eligible undergraduate courses and up to $24,000* over two years on eligible postgraduate courses. We also offer scholarships to students from a wide range of countries, to continue to foster a diverse student community at UWA.
Perth is a city of opportunity
By choosing UWA you're not just choosing a world top 100 university and a globally recognised degree, you're also choosing to live in a city that's the perfect base to live, work and study. Make the most of an affordable, quality lifestyle in Perth – Australia's fourth-largest city and one of the most liveable cities in the world (Economist Intelligence Unit).
Discover the career opportunities awaiting you in our thriving capital. Perth is also home to the corporate headquarters of more than 30% of businesses on the Australian Stock Exchange and six of the world's top 10 energy companies, opening up more career opportunities for UWA graduates (ThinkPerth 2019).
Get more info
Apply now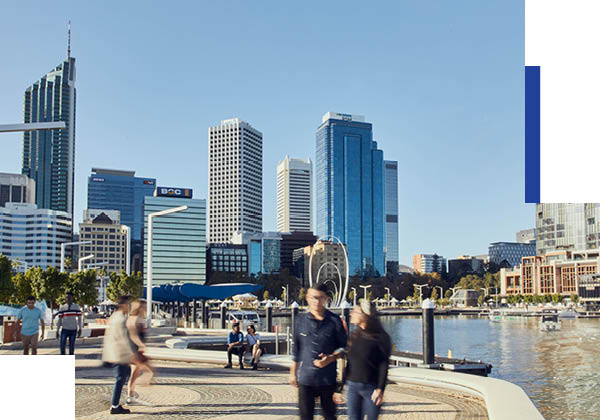 Explore courses and careers
You can explore our courses in 11 areas, or by searching for a specific course.
FIND A COURSE
Search for a course by keyword or browse all courses.
Search courses
Meet some of our international students
Follow our international students, Chai and Rohan, as they show you what it's like to study at UWA.
All the information you need
Joining us
Connect with us
Your experience
Have a question? Get in touch with us
Phone – Domestic students

131 UWA (131 892)
8.30am–5.00pm (AWST), Monday to Friday

Phone – International students

+61 8 6488 1000
8.30am–5.00pm (AWST), Monday to Friday

Online consultation

Chat to a current international student

Sign up to Unibuddy to chat to current international students about life at UWA and in Perth.
The University of Western Australia