START YOUR JOURNEY TO UWA
How to apply
You've done your research and decided that UWA is the place for you – great choice! Hit the 'Apply now' button and start your application today.
Apply now
Need more information on admission pathways and requirements? Select your course below to find out more or get in touch with us.
Enquire now
Apply now for mid-year entry
Take your career prospects to new heights. Start your study journey with us in July and set yourself apart with a UWA degree.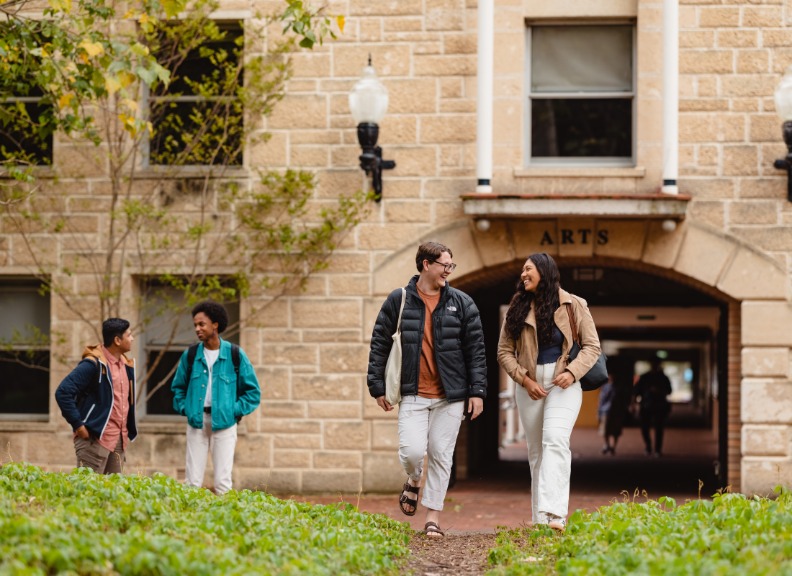 I want to know more about:
Studying an Undergraduate degree (a bachelor's degree)
Find out more about applying to UWA:
Studying an Honours degree
I am applying for honours.
Studying a Postgraduate – coursework degree
I am a domestic or international student applying for a coursework degree.
Additional information for entry to Medicine, Dentistry, Podiatric Medicine and Pharmacy.
Studying a Postgraduate – research degree
I am a domestic or international student applying for a research degree.
Exchange and Study Abroad incoming to UWA
I am an international student enrolled overseas looking to complete part of my studies at UWA.
Cross institutional study (not exchange or study abroad)
I am a student at another university looking to complete some units at UWA.
To apply, click the login icon on the top-right then sign up for a login. Once you receive your password, you can lodge an application.
For information on the documents you require for an application and the application dates, including late application periods and late application fees, visit our Enrolment webpage then scroll to 'How to enrol' and select 'I'm an incoming cross-institutional student'.
Appealing admission decisions
If you are not satisfied with your admission outcome, you can request an appeal of the decision by emailing the Admissions team at admissions@uwa.edu.au. If following your appeal you are not satisfied with the outcome you may submit a formal report to the University via the Online Report Form.
Sign up to hear from us
Stay up-to-date with the latest information about studying at UWA including, our courses and career pathways, events and webinars, key dates, what uni life is really like, tips for studying plus, so much more!
Register your details
Get in touch with us
Our Future Students Centre is ready to answer all your questions.
Phone – Domestic students

131 UWA (131 892)
8.30am–5.00pm (AWST), Monday to Friday

Phone – International students

+61 8 6488 1000
8.30am–5.00pm (AWST), Monday to Friday

Online consultation
The University of Western Australia