UNDERGRADUATE ASSOCIATIVE COURSE
Associate Degree in Applied Technologies (Process Sensors)
Digital technology is revolutionising the way manufacturing and extractive industries operate. Gain an advanced engineering qualification and develop in-demand skills to deploy Industry 4.0 technologies, while maintaining your day job.
Co-delivered by UWA and South Metropolitan TAFE, the Associate Degree will allow you to advance your career and give you a competitive edge for industries of the future.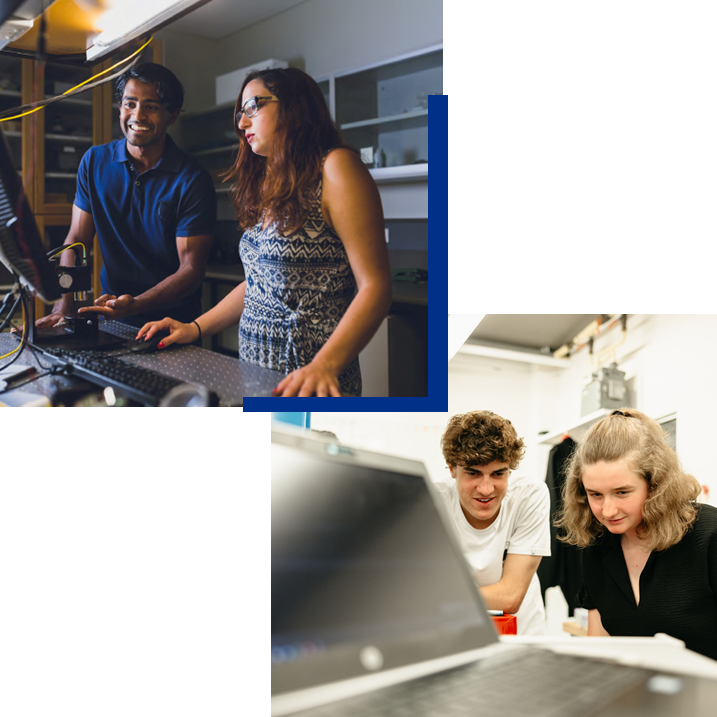 Quick Details
Course code

AU001

CRICOS code

N/A

TISC code

TBC

Intake

February and July

Duration

1.5 years

Domestic fee type

Commonwealth supported and/or HECS-HELP

Location

UWA (Perth), South Metro TAFE

Related study areas
This course is currently available for domestic students only.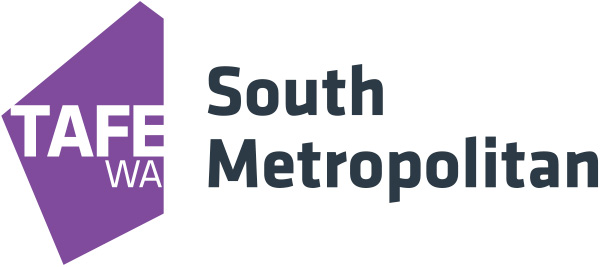 About the course
Industry 4.0 represents the world's fourth industrial revolution and is changing the way companies manufacture and deliver services by integrating sensors, data analytics, and intelligent control systems.
This course is designed for professionals with industry experience who want to advance their career and be part of the exciting opportunities Industry 4.0 presents. The flexibility of the course gives you the option to explore foundational physics, chemistry, or engineering units, enabling opportunities for further study in these disciplines.
The capstone work-integrated learning unit provides a unique opportunity for you to apply your new skills to a real-world industry project of your choice – whether that's delivering a solution to an industry-orientated problem from your workplace, or through case studies. With a major industry project on your resume, you'll be an attractive candidate to future employers.
Why study the course?
You'll gain hands-on skills development at South Metropolitan TAFE, and will deploy these skills on industry-facing projects at UWA's state-of-the-art ERDi Industry 4.0 Testlab
As a graduate you'll have a cutting-edge understanding of how advanced sensors are integrated to build and virtualize control environments across technology industries
Flexibility to fit your lifestyle - SM TAFE classes are offered at night, while most UWA classes are offered online, meaning you can maintain your day job while studying
This course is guided by industry expectations and uses industry-standard tools meaning you can immediately apply outcomes in current and future roles
Mentored by local and academic leaders in Industry 4.0 technologies, you'll gain project management, communication and teamwork skills - critical in any workplace
Some students mat be eligible for partial or full tuition waivers - applicants are invited to discuss with the Program Chair during application
You'll learn to...
Understand the "Industry 4.0" paradigm, and how it applies to energy, extractive, and manufacturing industries
Design and integrate sensors required for Industry 4.0 through practical, hands-on skills development
Deploy digitisation knowledge, and learn how to efficiently collect and manage data across an Industry 4.0 deployment
Apply mathematical and programming frameworks that inform practical engineering tools within Industry 4.0
Course structure
72 points comprising 12 six-point units. Students take four units in the semester.
Students who have completed a Diploma in Applied Technologies, or similar, at South Metropolitan TAFE may apply for a Recognition of Prior Learning (RPL): if accepted, the RPL would require students to study a total of 48 points, comprised of 8 six-point units (one year, full-time).
View the UWA handbook for more information on the course structure and units.
Careers and employability
Technician Students graduating with an Associated Degree in Applied Technologies (Process Sensors) are well placed for Industry 4.0, where the measurement, modelling and control of systems can be improved through the application of technology, such as manufacturing, extraction and export industries.
Potential jobs
Digital Service Technician

Application Services Associate Engineer

Systems Architect

Mechatronic/Manufacturing Technologist

Data Analyst

BIM Manager
Are you eligible for the Women in STEM funding grant?
UWA is a successful recipient of funding as part of the Department of Education's Women in STEM Cadetships and Advanced Apprenticeships Program, which encourages more women to pursue qualifications in STEM and is designed to support women to study part-time, while continuing their careers.
Up to $5,000 per employee, per year, is available for eligible employers to support employees' participation in the program. These funds can be used to provide flexible work arrangements or to cover costs associated with study, tuition fees or other study-related expenses.
Applicants are invited to discuss this further with the Program Chair during application.
Fees and scholarships
Student contribution amounts are charged by unit. For a fee estimate, go to the Fee Calculator and select "I want to price my units". Annual fees are subject to annual indexation.
Scholarships are available to students from a diverse range of backgrounds, including academic achievement, financial need, educational disadvantage, leadership and community service, artistic or sporting achievements, and being from a rural or remote area.
Domestic Students
Domestic students who are eligible for a Commonwealth-supported place can use the HECS-HELP loan scheme to pay their tuition fees.
Course credit points

72

Average annual fee - 2023

$9,134
Admission requirements
(1) To be considered for admission to this course an applicant must have:
(a) completion of a TAFE Diploma in a relevant field;
or
(b) at least 5 years of relevant work experience undertaken in an English-language environment (including manufacturing or mechatronic technician, service technician, system architect or technician, data analyst, or a similar field across the manufacturing or service sectors);
(2) Interview with the Program Chair
(3) Demonstrate English language competence
We offer a number of other pathways for you to gain entry into our undergraduate degrees if you do not meet the standard admission requirements. Find out the admissions pathways for School Leavers and Non-School Leavers.
Students who have completed a Diploma of Applied Technologies from South Metropolitan TAFE, will get an RPL for the following units: MATH1720 Mathematics Fundamentals; GENG1203 Prepare Mechanical Models for Computer-Aided Engineering; and GENG1204 Develop, Enter and Verify Discrete Control Programs for Programmable Controllers.
The University of Western Australia