Postgraduate
Master of Pathology
Careers and further study
Take your studies to a new level with a postgraduate degree and discover what career opportunities lie ahead.
Stand out from the crowd with a qualification from one of Australia's leading institutions.

Develop and form relationships with industry leaders.
Career Pathways
Research laboratory assistant, biopharmaceutical research, government research.
This course could lead to these
Career Opportunities
Further Study
Masters by Research
Doctor of Philosophy (PhD).
Fees and scholarships
Learn more about the fees that apply to you for this course. For fee type definitions and further assistance, see the Fee Calculator Help page. You can also search our database for scholarships that are relevant to you or this course.
Scholarships
Postgraduate scholarships support UWA's position as one of Australia's leading research-intensive universities and the premier research institution in WA.
Research Training Program
Australian and New Zealand citizens and permanent residents are exempt from paying a contribution toward the cost of their research courses if UWA provides them with a
Research Training Program
place. This exemption applies for up to four years full-time equivalent study for a doctorate by research and two years full-time equivalent study for a master's by research. The RTP is a performance-based funding scheme administered by the Federal
Department of Education and Training
.
Cost of living
There are a few things to consider before applying to study at university. One could be your cost of living. This can depend on factors such as lifestyle, accommodation, tuition fees, medical insurance, textbooks and more. For an indication of expenses and average costs, see our
Cost of living
page.
Admission requirements
If you're interested in furthering your career by studying this postgraduate degree, find out the admission details below.
Admission Requirements
To be considered for admission to this course an applicant must have—
(a) a Graduate Diploma in cognate field, or equivalent, as recognised by UWA;
and
(b) obtained a score that is equivalent to UWA weighted average mark at or above 65 per cent.

APPLICATION REQUIREMENT
Research and coursework supplementary form
English competency
English is the language of instruction and assessment at UWA and you will need to meet the
English language requirements
of the University to be eligible for a place.
How to apply
Ready to apply for this postgraduate course? Follow the steps below and you'll be on your way to joining us at UWA.
Course details
This course provides an opportunity for students who have completed a Graduate Diploma in a cognate field to design, conduct, analyse and write up a year long research project relevant to the School of Biomedical Sciences. Students develop their understanding of the process of research as well as demonstrating competence at each stage of the research process.
About the course
The Master of Pathology initially focuses on a student designed and developed research project proposal. Students present their research findings to a forum of scientific peers or at scientific meetings.
Master of Pathology
Quick details
Weekly contact time
The estimated time commitment for a standard full-time enrolment is approximately 46 hours per week (over 13 weeks) which includes contact hours, personal study and examinations.
Level of study
Course Code
This course is not available to international student visa holders
Course structure
Postgraduate coursework degrees and combined (coursework and research) degrees comprise a number of units. Refer to the course structure for more information.
Why study a Master of Pathology?
Be on the pulse of recent developments in several disciplines of pathology and laboratory medicine.
Acquire skills needed to investigate, analyse and synthesise complex information, problems, concepts and theories, and communicate them in a coherent and sustained argument.
Deliver a substantial piece of research, developing personal autonomy and accountability.



School of Biomedical Sciences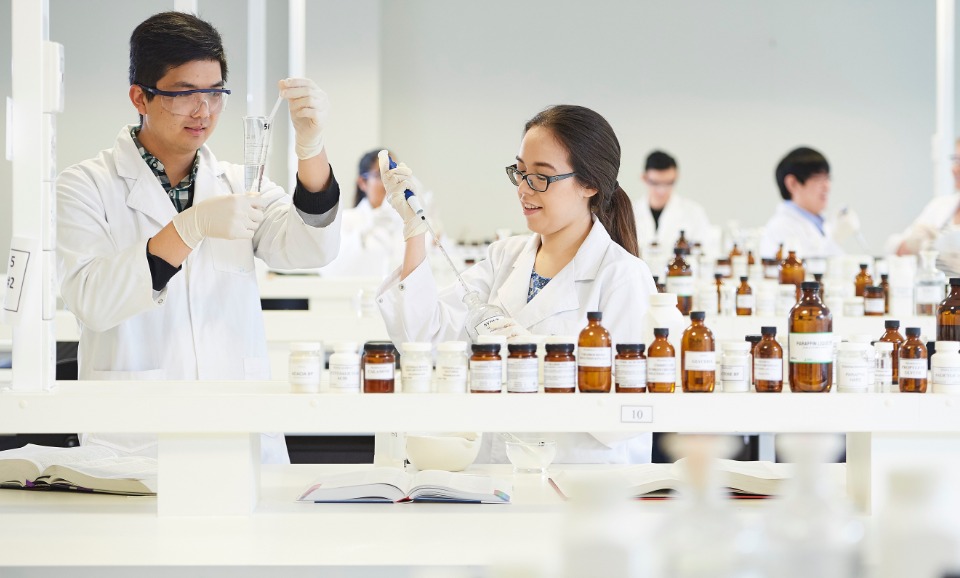 The School of Biomedical Sciences at The University of Western Australia encompasses biological, pre-clinical and health-related fields.
The University of Western Australia