Postgraduate
Doctor of Clinical Dentistry
The Doctor of Clinical Dentistry (DClinDent) is a three-year, full-time specialist training program for qualified dentists accredited by the Australian Dental Council (ADC) for specialist registration with the Australian Health Practitioner Regulation Agency (AHPRA).
Contact us
Address
17 Monash Avenue Nedlands WA 6009
Email
Frequently asked questions
Careers and further study
Take your studies to a new level and discover what career opportunities lie ahead.
Career Pathways
Graduates are eligible for registration as specialists in the appropriate discipline with the relevant registration authorities in Australia and New Zealand in their chosen field, provided they are eligible for registration as a dentist. The course consists of didactic work, clinical practice, laboratory and research work.
This course could lead to these
Career Opportunities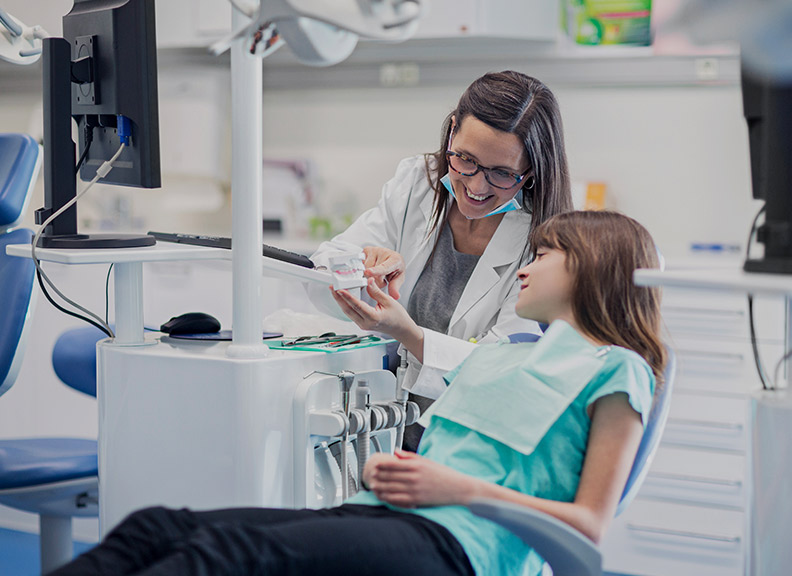 Dentist
Further Study
Doctor of Philosophy (PhD)
Fees and scholarships
Learn more about the fees that apply to you for this course. For fee type definitions and further assistance, see the Fee Calculator Help page. You can also search our database for scholarships that are relevant to you or this course.
Domestic Fees
Postgraduate - fee paying students
The Annual Fee is an estimate only based on a standard annual study load of 48 points.
For Commonwealth Supported Places, student contribution amounts are charged by unit. For an accurate fee estimate, go to the Fee Calculator and select "I want to price my units".
For Full Fee Paying places, students are charged an annual course fee. Visit the Fee Calculator and select your course to see the annual and total course fees.
Course Credit Points
144
Total Course Fee - 2020
$127,500.00
Scholarships
Scholarships are available to students from a diverse range of backgrounds, including academic achievement, financial need, educational disadvantage, leadership and community service, artistic or sporting achievements, and being from a rural or remote area.
Cost of living
There are a few things to consider before applying to study at university. One could be your cost of living. This can depend on factors such as lifestyle, accommodation, tuition fees, medical insurance, textbooks and more. For an indication of expenses and average costs, see our
Cost of living
page.
Admission requirements
If you're interested in furthering your career by studying this postgraduate degree, find out the admission details below.
Admission Requirements
To be considered for admission to this course an applicant must have—
(a) a Bachelor of Dental Science, or an equivalent qualification, as recognised by UWA;
and
(b) at least two years of full-time professional experience or equivalent in the practice of general dentistry;
and
(c) passed the Primary Examination for Fellowship or the MRACDS (GDP) for Membership of the Royal Australasian College of Dental Surgeons, or equivalent, as recognised by UWA;
and
(d) current registration as a dentist in Australia.1
1 Applicants must be eligible and remain registered for the duration of the course.

Ranking and Selection Process
Where relevant, admission will be awarded to the highest ranked applicants or applicants selected based on—
(a) personal statement addressing; research expertise; years of clinical experience and training; other relevant training;
and
(b) interview;
and
(c) two referees reports

English competency
English is the language of instruction and assessment at UWA and you will need to meet the
English language requirements
of the University to be eligible for a place.
How to apply
Ready to apply for this postgraduate course? Follow the steps and you'll be on your way to joining us at UWA.
Course details
Programs are offered in the following specialist areas (Dento-maxillofacial Radiology, Endodontics, Oral Medicine, Orthodontics, Periodontics, Prosthodontics and Paediatric Dentistry) and taught by experienced specialists in their field, subject to availability of places each year in a beginning of year or mid-year intake. The Oral Pathology Program will be offered subject to accreditation by the Australian Dental Council. On completion of the DClinDent program you'll be eligible for registration as a dental specialist with appropriate registration bodies in Australia and New Zealand. Our clinics and laboratories are equipped with state-of-the-art digital technologies including CBCT, CADCAM and 3dMD in addition to rotary endodontics and surgical microscopes and the latest research infrastructure.
About the course
The DClinDent is a degree by coursework and includes a supervised research project and report. Coursework covers topics in biostatistics, research methodology, oral and maxillofacial radiography and radiology, practical aspects of specialist dentistry and discipline-oriented research. The program involves didactic teaching, weekly seminars, journal clubs and clinics combined with a supervised research project. Interdisciplinary teaching and research opportunities are available. The research methodology and the research project are worth 25 per cent of the degree.
Doctor of Clinical Dentistry
Quick details
Weekly contact time
The estimated time commitment for a standard full-time enrolment is approximately 46 hours per week (over 13 weeks) which includes contact hours, personal study and examinations.
Level of study
Course Code
This course is not available to international student visa holders
The University of Western Australia