Undergraduate
Bachelor of Criminology and Criminal Justice
Majors available
Criminology and Criminal Justice - Extended major
More information about the Criminology and Criminal Justice (Extended major), including course structure, TISC and Course codes, fees and how to apply, will become available later in 2022.
The learning experience
UWA facilities include lecture theatres, case study rooms and break-out areas for group work and individual study.
Careers and further study
Career Pathways
With a Bachelor of Criminology and Criminal Justice, you'll have the knowledge and skills to work in a range of areas and organisations.
Potential career paths include:
Criminologist
Police / correctional services officer
Forensic investigator
Policy adviser
Health / justice department researcher
Criminal / social justice advocate
Crime prevention liaison
Further Study
Further study will allow you to gain a Doctor of Philosophy (PhD). It will open up opportunities in academia and research to help you pursue your goals in a wide range of careers, depending on your area of research.
You may also be interested in:
Entry requirements
Admission requirements
To be considered for this course you need to:
achieve the University's minimum entry score
demonstrate English language competence
satisfy any prerequisites for your preferred majors (refer to individual major descriptions for prerequisite details)
You can view the prerequisites and recommended subjects for your chosen course here.
View our admission requirements for specific information, depending on your education history.
Assured Pathway information
If you have a professional career in mind, take advantage of one of our
Assured Pathways
. An Assured Pathway gives you an assured place in one of our postgraduate professional courses (such as Law, Engineering or Medicine) from the start of your studies with us. The pathways combine a range of undergraduate and postgraduate courses, providing you with a clearer direction to your career of choice.
Admission entry to UWA
We offer a number of other pathways for you to gain entry into our undergraduate degrees if you do not meet the standard admission requirements. Learn more about our admission entry pathways.
About the Bachelor of Criminology and Criminal Justice
Learn about the role Criminology plays in understanding crime and how we deal with it, as well as effective criminal justice interventions.

A degree in Criminology and Criminal Justice draws broadly on knowledge and perspectives from a range of disciplines including Law, Psychology, History, Anthropology, and Geography. Through this, you'll be exposed to the breadth of contemporary Criminology and Criminal Justice issues.

You'll learn about the importance of forensic science for justice and the relevance of empirical research to guide policy development and practice. You'll also be encouraged to question current practices and find ways for improvement while developing a broad range of employment-relevant skills, including the capacity to think critically, integrate theory and research into practice, and communicate effectively in written and oral forms.
Bachelor of Criminology and Criminal Justice
Quick details
Minimum ATAR
Intake
Full time completion
CRICOS
TISC
Why study Criminology and Criminal Justice at UWA?
Gain a solid understanding of contemporary issues in Criminology and Criminal Justice through this interdisciplinary degree.
You'll learn from world-leading academics with strong expertise and who are active researchers in the field.
You'll benefit from the Law Schools strong industry connections.
This Bachelor's degree is an ideal pathway into the Juris Doctor.
Who's teaching you
Associate Professor Hilde Tubex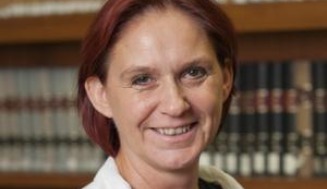 "Being a criminologist is still the job of my dreams, it allows me to get to know different sides of the Australian society. It is sometimes challenging, as there are no simple solutions to complex problems such as crime and punishment, but trying to understand, explain and do something about it is what gets me out of my bed in the morning!"
Associate Professor Hilde Tubex is the Director of the Criminology major at UWA and holds a research-intensive position at the UWA Law School. Her areas of expertise include comparative criminology and penal policy, Indigenous peoples and the criminal justice system.
You'll learn to
advise governments on issues relating to national / international / transnational criminality, crime prevention, policing, sentencing, corrective services, offender treatment, and offender risk assessment / management
question current practices and find ways for improvement, while developing a broad range of employment-relevant skills, including the capacity to think critically, integrate theory and research into practice, and communicate effectively
effectively locate, analyse, and critique contemporary criminal justice resources
develop independent, evidence-based positions on contemporary criminal justice resources
build a strong argument and formulate policy related advice
Who's teaching you
Associate Professor Joe Clare
"I'm committed to evidence-based decision-making for emergency first responders and focused on using administrative data to make prevention-focused policy and practice decisions."
Dr Joe Clare coordinates the Criminology major. A criminologist, award-winning lecturer and researcher at the UWA Law School, his research interests include body-worn cameras by WA police, crime prevention, and academic misconduct.
Western Australia's premier Law School
The UWA Law School is ranked in the top 100 law schools in the world (QS 2021, THE WUR 2021). You will join and contribute to 90 years of excellence: we were the first law school established in WA and the fifth oldest in Australia.
Our graduates include a Prime Minister, a Governor of Western Australia, State Ministers, Justices of the Supreme Court of WA, a Young Australian of the Year, Rhodes Scholars, and more.
While we have a long and proud history, we're also a closely-knit, creative and progressive Law School, fostering critical thought, ethical scholarship and practice, a deep connection to our Indigenous past and present, and supportive student culture based upon wellbeing and inclusion.
Who's teaching you
Professor Harry Blagg
Professor Harry Blagg teaches criminology in the UWA Law School. He has a national and international reputation as a leading criminologist specialising in Indigenous people and criminal justice, young people and crime, family and domestic violence, crime prevention, diversionary strategies, policing and restorative justice.
The University of Western Australia