UWA STARTER
The Origins of Pharmacy: The Hunt for New Drugs
By helping people suffering from serious diseases, finding new drugs has often improved the well-being of society. Since this story is unfamiliar to many people, this unique course explores the fascinating historical, scientific and human dimensions of the "drug discovery" sector. PHCYM001 explores six classic ways that medicines were discovered for use in treating human diseases. It also considers how new drugs are tested for safety and effectiveness before use in humans.
Using an accessible mode of delivery, PHCYM001 conveys valuable knowledge to students planning future university studies in many fields.
Upon successful completion of this micro-credential, you'll receive:
Two PD Points
A Certificate of Achievement
A UWA Plus Professional Development Transcript, listing all successfully completed micro-credentials
Delivery mode

Online

Course date

17 July 2023 - 24 September 2023


Duration

9 weeks

Applications close

26 June 2023

Total effort

54 hours
Academic lead

Associate Professor Philip Burcham
Cost

UWA Starter fees for 2023 –

$247.50 (inc GST) per micro-credential for students from participating partner schools

$55 (inc GST) per micro-credential for students from participating UWA Broadway Schools

Critical information summary

The Origins of Pharmacy: The Hunt for New Drugs [PDF 245KB]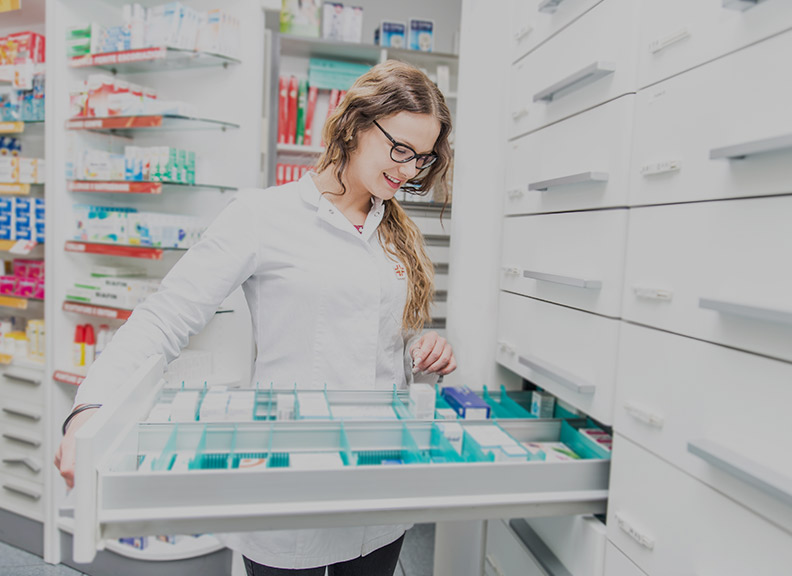 What you'll learn
Participants will be able to:
Basic skills needed to identify which combination of "drug discovery" strategies assisted the development of a given medicine
Values needed to ensure that medicines used in patients are demonstrably effective against the disease of concern as well as being safe for the individuals involved
Basic level of knowledge of a number of drugs that fuelled revolutions in healthcare by enabling the treatment of patients suffering from such conditions as strong pain, high blood pressure and different types of cancer or infectious disease
Why study this course?
This micro-credential will be of value for students who wish to pursue future study options in such diverse fields as pharmacy, medical research, nursing, medicine, dentistry, podiatry, occupational health, optometry, chemistry, biotechnology, law and commerce.
PHCYM001 will also assist students who are unsure of their future study goals. By providing a "tasting sample" of modern biomedical knowledge, this micro-credential will help students clarify their future study and career directions.
Transitioning to university presents challenges to students starting studies in the health and medical sciences as these fields can involve unfamiliar terms and concepts to which they had little exposure in high school. This micro-course is intended to soften this transition for Yr 11-12 students who are considering future careers in pharmacy, medical research, nursing, medicine, dentistry, chemistry, biotechnology.
PHCYM001 will also benefit students intending to work in related allied health fields such as podiatry, occupational health and optometry.
Students wishing to pursue careers in law or commerce will also find PHCYM001 helpful since familiarity with basic terms and concepts used in the pharmaceuticals and biotechnology innovation sector will facilitate work in patenting and intellectual property and related fields.
How does it work?
54 hours total learning - including:
Online learning modules: 24 hours
Personal study and preparation: 10 hours
Practical application: 10 hours
Assessment: 10 hours
What's next after this course?
Future study
Students who successfully complete this micro-credential will:
Receive a UWA Professional Development Transcript at the end of your studies, listing all completed UWA micro-credentials – great for uni entry and your resume!
Earn 2 stackable PD Points - complete two more UWA Starter micro-credentials to earn 6 PD Points and gain credit for one unit towards selected UWA bachelor degrees.
Gain points that can contribute towards admission to UWA via Experience-based entry

.
PHCYM001 will be useful to students seeking to pursue the following undergraduate courses at UWA:
Bachelor of Biomedical Science
Bachelor of Human Sciences
Bachelor of Molecular Sciences
Bachelor of Science
Bachelor of Sport and Exercise Sciences
Each of these degrees offer many majors that build upon concepts introduced in PHCYM001. These programs lead to a wide range of postgraduate options including research-focussed programs as well as many professional practice pathways leading to careers in audiology, dentistry, medicine, pharmacy, podiatry and optometry.
Contact
Contact your secondary school for more information or to register for UWA Starter micro-credentials.
The University of Western Australia