Study area
Health and Biomedical Sciences
If you're passionate about advancing the health and wellbeing of communities, join a university that plays an important role in delivering knowledge and discoveries to guarantee our healthy futures.
A global pandemic, an ageing population, a growing burden of chronic diseases. The challenges our healthcare sector faces are bigger than ever and require a highly skilled workforce that is more empathetic and responsive to change.
As Australia's largest employer, there's never been a better time to join the health industry. Your studies could lead to careers in treating illness, designing vaccines to prevent diseases or impacting public health policy.
Industry placements
With a range of opportunities locally, nationally and abroad, you'll make valuable industry connections, build practical skills and be ready to step into your career in health.
Award-winning students
Including 2012, 2019 and 2020 Australian Pharmacy Student of the Year, 2017 and 2020 Australian Intern Pharmacist of the Year, 2020 Australian Dental Graduate of the Year, and 2020 Society of Hospital Pharmacists of Australia's WA Intern of the Year.
Industry collaborations
UWA's global collaborations and strong connections with industry leaders provide students and graduates with a critical edge. Our partners include hospitals, the Lions Eye Institute, Telethon Kids Institute, Harry Perkins Institute of Medical Research, health providers and community groups.
UWA Health Campus
Located on the Queen Elizabeth II Medical Centre Campus, the largest health campus in the southern hemisphere, the UWA Health Campus connects students and researchers with hospitals, institutes and healthcare providers.
From our intimate cohorts, we see many students and graduates achieve at national level. We have witnessed enormous talent and produced exceptional alumni including: Professor Barry Marshall, Nobel Prize Winner; Dr Nick Coatsworth, Australian Deputy Chief Medical Officer; Professor Fiona Stanley, Australian of the Year and Founding Director of Telethon Kids Institute; and Professor Helen Milroy, Australia's first Indigenous doctor and WA Australian of the Year for her work in child and adolescent psychiatry.
Read more about how UWA alumni are leading positive change in areas like: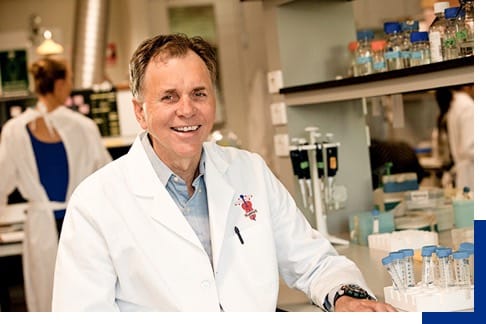 Industry snapshot
Healthcare and social assistance is Australia's largest and fastest-growing industry, with a significant number of jobs. Studying a health and biomedical sciences degree will see you graduate with the skills and knowledge to help address some of the world's most challenging healthcare issues. Our graduates are in demand by healthcare providers, medical research institutes and other organisations within and outside the health industry.
Potential jobs
Biochemist/molecular biologist
Biodesigner
Biomedical scientist
Biotechnologist
Clinical educator
Forensic scientist
Genetic counsellor
Health and welfare services manager
Health promotion officer
Lab manager/technician
Microbiologist
Pathologist
Pharmaceutical sales
Toxicologist
Job growth in this industry
Undergraduate courses
To find out more about our range of undergraduate courses, visit Our courses explained.
Minors

Majors

Bachelor's degrees

Combined bachelor's and master's degrees

Assured Pathways

Integrated honours

Honours
Biomedical Sciences

Combined Master's and PhD

Graduate diplomas

Master's

Health

Graduate certificates

Master's

Professional practice courses (to become a health professional)

Advanced courses for health professionals

Assessment and Diagnosis

Child Health

Dentistry

Health Professions Education

Leadership and Management

Medicine

Podiatry

Social Work

Research degrees
Have a question? Get in touch with us
The University of Western Australia