Kaya wanju. Hello and welcome to UWA.
Congratulations on accepting your offer to study at UWA; we're delighted you're joining our community.
UWA's Crawley campus is situated along the Derbarl Yerrigan on Whadjuk Noongar land. It has been a place to gather and learn for tens of thousands of years, with wisdom passed down from generation to generation. It is our past, present, and future, and we're glad you'll be a part of our story.
A message from your Vice-Chancellor

"I'm very pleased to welcome you to the UWA community as you embark on the next phase of your education journey. I hope that you'll find your experiences here to be thought-provoking and challenging; and that when you leave UWA you will have made lifelong friends, created many memories, and have a sense of purpose and curiosity that will empower you to make a difference in the world."

Professor Amit Chakma
UWA Vice-Chancellor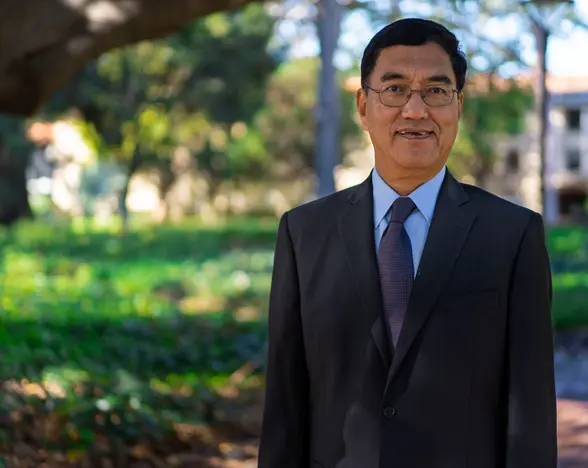 Get started at UWA
To get set up with everything you need before your first day, login to the UniStart website and follow the steps. This is your official guide to enrolling at UWA and covers getting your campus card, setting up your UWA email, enrolling in your units and creating a timetable, planning your orientation and understanding fees.
Visit UniStart
Checklist: to do before your first day
International students
There are some additional steps for you to follow on our pre-departure page. Make sure you complete these before returning to this page to complete your enrolment through UniStart.

Once you arrive, drop into the International Student Lounge, located upstairs in the Student Wellbeing Hub (Shenton House). This is your dedicated space on campus where you'll meet staff and student ambassadors who can support your transition to UWA.
There is more to uni than study
Once you've navigated all the steps in UniStart, discover some of the ways to get the most out of your time at UWA.
A message from your Guild President
"Coming to University is an incredible chance to try new things, embrace new challenges, and meet new people. At UWA, there are so many ways you can make your Uni experience unique, and truly get more than a degree.
University is a step towards the rest of your life, whether it's your first time here, or you're returning to our beautiful campus for another year. So, get excited, because at UWA, your Uni experience is something you can really make your own. "
Indi Creed
2024 Guild President
UniMentor
You'll automatically be connected with a current student who'll help you navigate life at UWA. Whether you've come from overseas, a regional location or simply down the road, we link you with a UniMentor before your first day. A UniMentor is not exclusive to commencing students, so even if you've started your course and would like more help, we can still assist. If you haven't received your UniMentor by the first week of semester, email us via askUWA.
We're here for you every step of the way
Explore the many services at UWA available to support your academic and personal situations.
A safe and respectful community
UWA is committed to ensuring all students can study in a safe and inclusive environment. Adjusting to life at university can be overwhelming; asking for help, accessing support, joining a club or a team are all great ways to connect and belong.
Scams and fraud
The best way to protect yourself from scams is to know what to look out for, and what to do if you receive a suspicious message. This could include:
being contacted and asked for personal information
receiving an 'urgent' text message, email or phone call asking you to take action
a call, email or text from someone who claims to be from a reputable organisation but who asks you for money or secure personal details
any communication with bad spelling, an unusual sender name or email address
View our guide for steps to protect yourself and what to do if you've been scammed.
Further tips and advice
Read up on top tips and advice from our current students and staff to help set you up for success.
Get in touch with us
Your Student Advising Office can help if you have questions about your enrolment, course structure, or understanding UWA's systems.