Undergraduate
Sport Science, Exercise and Health (double major)
This double major provides a sound basis in sport and exercise science theory combined with practical, technical and communication skills.
Contact us
Address
Student Central
The University of Western Australia (Mailbag 355) 35 Stirling Highway Perth Western Australia 6009
Hours
Monday - Friday, 8.30am - 5pm
Frequently asked questions
Careers and further study
This major opens up a world of future study pathways and career options.
Career Pathways
Graduates will have the choice of three distinct career paths. You could enter the broad sports promotion, management and marketing sector, or you might prefer a career in athlete preparation as an exercise scientist. The third pathway will see you move into graduate training in sport, recreation management, coaching, exercise rehabilitation, occupational safety and health or research.
This course could lead to these
Career Opportunities
Further Study
Students with a Sport Science major can pursue further studies at postgraduate level. Other further study options include the Graduate Diploma in Exercise Rehabilitation, Graduate Diploma in Sport and Recreation Management, Graduate Diploma in Work and Health Safety, Master of Exercise Science (coursework), Graduate Diploma in Education, Master of Teaching, and the Master of Exercise Science (thesis and coursework).
Fees and scholarships
Fees for this course are currently being finalised, refer back to this page in the coming weeks as more information will be made available then.
For fee type definitions and further assistance, see the Fee Calculator Help page.
You can also search our database for scholarships that are relevant to you or your desired course.
Scholarships
Scholarships are available to students from a diverse range of backgrounds, including academic achievement, financial need, educational disadvantage, leadership and community service, artistic or sporting achievements, and being from a rural or remote area.
Cost of living
There are a few things to consider before applying to study at university. One could be your cost of living. This can depend on factors such as lifestyle, accommodation, tuition fees, medical insurance, textbooks and more. For an indication of expenses and average costs, see our
Cost of living
page.
Admission requirements
The University of Western Australia welcomes applications from international and domestic school-leavers, mature-age applicants and those with previous tertiary study. If you're interested in studying this major, find out the admission details below.
Minimum entry requirements
Below you'll find a list of admission equivalencies for this course's Australian Tertiary Admissions Rank (ATAR).
Indonesian Secondary School Leaving Certificate (STTB SMA)
International Baccalaureate
Singapore-Cambridge A-Levels
UWA Foundation Programme (UWAFP)
Western Australian Universities Foundation Program (WAUFP)
Monash University Foundation Year (MUFY)
Trinity College Foundation Program
Western Australian Certificate of Education (WACE) 2016 onwards
Korean College Scholastic Ability Test (CSAT)
Admission requirements
For applicants with recent secondary education, information on admission criteria is available on our
entry standards
page.
Mathematics requirement
This major requires a certain level of Mathematics. If you do not meet this level, you may be able to take additional Mathematics units in your first year to satisfy this requirement.
WACE prerequisite: Mathematics Applications ATAR
English competency
English is the language of instruction and assessment at UWA and you will need to meet the
English language requirements
of the University to be eligible for a place.
How to apply
Ready to apply for this major? Follow the steps and you'll be on your way to joining us at UWA.
Course details
Through this double major in Sports Science and Exercise Health you'll become skilled in applying your sound knowledge in sport and exercise science theory to the assessment of health indicators and the prescription of exercise for healthy individuals. Your options for graduate studies will also be expanded, leading to higher qualifications in specialist accredited courses.
About the course
Through this degree you'll understand the relationship between human structural, functional and behavioural characteristics and their application in the development of, and support for, athletes and coaches to achieve success in the sporting arena.
Sport Science, Exercise and Health (double major)
Quick details
Locations
Albany (Regional campus)
Perth (Crawley campus)
Weekly contact time
20-30 hours teaching time plus your own study time
Level of study
Course Code
TISC Codes
You may also be interested in these courses
Course Accreditation
The Bachelor of Science with a degree-specific major in Sport Science and a second major in Exercise and Health is a National University Course Accreditation Program (NUCAP) accredited course. Graduates may apply to Exercise and Sports Science Australia (ESSA) within two years of completing the course for credentialing as an Accredited Exercise Scientist (AES).
Ranked 20th in the world for Sports Related Subjects (QS 2020)
Ranked 23rd in the world for Anatomy and Physiology (QS 2020)
Your degree options
This major is offered as a degree-specific, or first, major for these degrees. It is also offered as a second major in our other bachelor's degrees.

Bachelor of Science
School of Human Sciences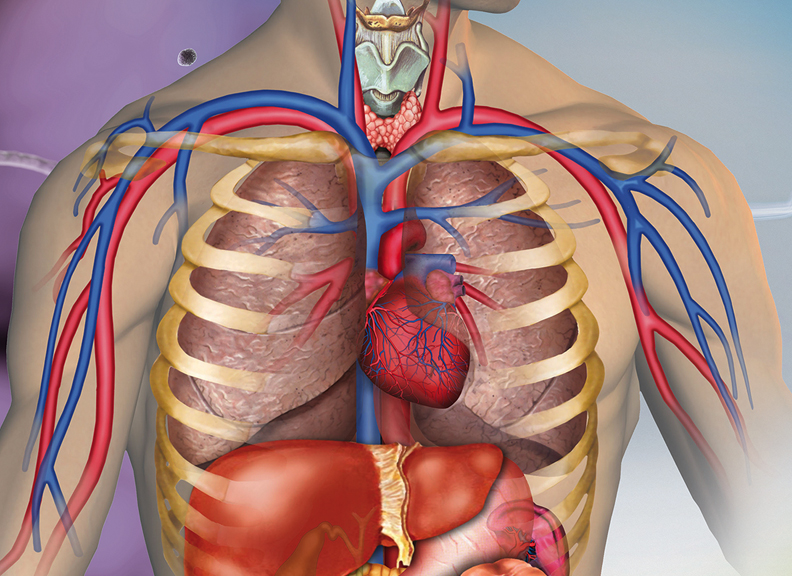 The School of Human Sciences applies a broad, interdisciplinary approach to understanding human function and how it adapts to change and challenges.
The University of Western Australia