Undergraduate
Philosophy, Politics and Economics
Choose a double major that combines three intellectual disciplines deeply intertwined and which have much to offer one another.
Contact us
Address
Student Central
The University of Western Australia(M355) 35 Stirling Highway Perth Western Australia 6009
Hours
8.30am – 5pm AWST, Monday – Friday
Frequently asked questions
Careers and further study
This major opens up a world of future study pathways and career options.
Career Pathways
This is an undergraduate program that targets employment in the areas of public service agencies such as Treasuries, Department of Premier and Cabinet/Department of Prime Minister and Cabinet and line agencies; and politician's staff. It is also envisaged that PPE graduates will find careers in the private sector, such as political and economic journalists or as policy advisors in private sector agencies that deal with government (e.g. Chamber of Commerce and Industry).

Further Study
This major lays the foundation for further study options at postgraduate level including the Master of Public Policy, the Master of International Relations, Master of Economics and the Juris Doctor.

This course could lead to these
Career Opportunities
Postgraduate study at UWA
Master of Public Policy
Fees and scholarships
Learn more about the fees that apply to you for this major. For fee type definitions and further assistance, see the Fee Calculator Help page. You can also search our database for scholarships that are relevant to you or your desired course.
Scholarships
Scholarships are available to students from a diverse range of backgrounds, including academic achievement, financial need, educational disadvantage, leadership and community service, artistic or sporting achievements, and being from a rural or remote area.
Cost of living
There are a few things to consider before applying to study at university. One could be your cost of living. This can depend on factors such as lifestyle, accommodation, tuition fees, medical insurance, textbooks and more. For an indication of expenses and average costs, see our
Cost of living
page.
Admission requirements
The University of Western Australia welcomes applications from international and domestic school-leavers, mature-age applicants and those with previous tertiary study. If you're interested in studying this major, find out the admission details below.
Minimum entry requirements
Below you'll find a list of admission equivalencies for this course's Australian Tertiary Admissions Rank (ATAR).
Indonesian Secondary School Leaving Certificate (STTB SMA)
International Baccalaureate
Singapore-Cambridge A-Levels
UWA Foundation Programme (UWAFP)
Western Australian Universities Foundation Program (WAUFP)
Monash University Foundation Year (MUFY)
Trinity College Foundation Program
Western Australian Certificate of Education (WACE) 2016 onwards
Korean College Scholastic Ability Test (CSAT)
Admission requirements
For applicants with recent secondary education, information on admission criteria is available on our
entry standards
page.
English competency
English is the language of instruction and assessment at UWA and you will need to meet the
English language requirements
of the University to be eligible for a place.
How to apply
Ready to apply for this major? Follow the steps and you'll be on your way to joining us at UWA.
Course details
Combining economic thinking, moral philosophy and politics, the Philosophy, Politics and Economics (PPE) double major prepares students for employment in professions that deal with a broad scope of political and economic life. You'll identify and evaluate assumptions underpinning philosophical, political and/or economic viewpoints on social and legal topics as well as demonstrate sound research skills and written and oral communication skills.
About the course
The Philosophy, Politics and Economics double major is a challenging and rigorous program that allows students to consider social and political life through the multidisciplinary perspectives provided by philosophy, politics and economics.

Philosophy, Politics and Economics
Quick details
Status
Available 2020 (Bachelor of Arts) or 2021 (Bachelor of Philosophy, Politics and Economics)
Weekly contact time
12 contact hours in classes, plus at least twice as many hours again for study in your own time
Level of study
Course Code
Full time/part time duration
3 years (BA); 4 years (BPhil [Hons])
PHILOSOPHY, POLITICS AND ECONOMICS
Why study this course
Study three disciplines, each of which are the

culmination of centuries of development

Be able to look at, and understand, things from different perspectives
Open up a broad range of interesting opportunities for employment and/or postgraduate study
PHILOSOPHY, POLITICS AND ECONOMICS
Outcomes
Students will learn to:
Integrate philosophical, political and economic ideas
Independently construct arguments for philosophical positions, political positions and economic positions
Understand and apply the methods of contemporary philosophy, contemporary politics and contemporary economics
Identify and evaluate assumptions underpinning philosophical, political and/or economic viewpoints on social and legal topics
Demonstrate sound research skills and written and oral communication skills
Course Structure
Our undergraduate degrees offer you a range of options, so you can combine subjects to match your career goals with your personal interests.
Put theory into practice
Current UWA students are eligible to take one of our professional experience units. These units bridge the gap between university and the workplace by providing opportunities to gain hands-on, practical experience. You can master new skills, make connections and network, get a taste of the opportunities in the workforce and add experience to your resume, all before graduating.
Find out more about Work Integrated Learning.
Industry connected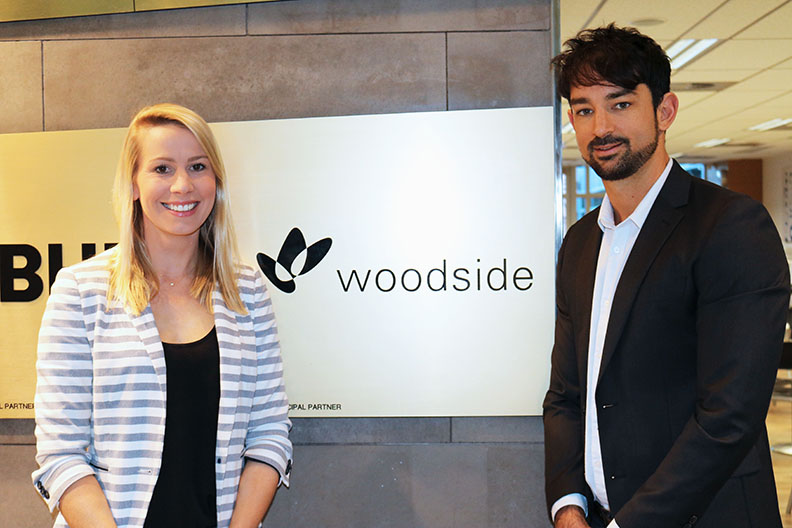 Our Business School courses are influenced by the Business School Board, a group of industry leaders who ensure content remains current and students are prepared for their chosen career when entering the workforce as well as giving a key insight into what employers are looking for when hiring graduates.
Strong industry contacts will give you the added advantage of growing quality networks to draw on when you graduate. We have 30+ corporate supporters, who have included ATCO, Bankwest, BDO, BHP, Ernst & Young, KPMG, Macquarie Group, Mitsubishi, UniBank, Woodside and more.
The University of Western Australia