Postgraduate
Graduate Diploma in School Psychology
Contact us
Address
Student Central
The University of Western Australia (M355)
35 Stirling Highway
Crawley, Western Australia 6009
Frequently asked questions
Careers and further study
Take your studies to a new level and discover what career opportunities lie ahead.
Career Pathways
This pre-service course is intended to prepare psychology graduates for employment as school psychologists within the government and non-government sectors.
This course could lead to these
Career Opportunities
School Psychologist
Further Study
After a few years in the workplace, school psychologists may wish to undertake further studies and could return to study a research degree.
Fees and scholarships
Learn more about the fees that apply to you for this course. For fee type definitions and further assistance, see the Fee Calculator Help page. You can also search our database for scholarships that are relevant to you or this course.
Domestic Fees
Postgraduate - fee paying students
The Annual Fee is an estimate only based on a standard annual study load of 48 points.
For Commonwealth Supported Places, student contribution amounts are charged by unit. For an accurate fee estimate, go to the Fee Calculator and select "I want to price my units".
For Full Fee Paying places, students are charged an annual course fee. Visit the Fee Calculator and select your course to see the annual and total course fees.
Course Credit Points
48
Total Course Fee - 2020
$23,000.00
Scholarships
Scholarships are available to students from a diverse range of backgrounds, including academic achievement, financial need, educational disadvantage, leadership and community service, artistic or sporting achievements, and being from a rural or remote area.
Cost of living
There are a few things to consider before applying to study at university. One could be your cost of living. This can depend on factors such as lifestyle, accommodation, tuition fees, medical insurance, textbooks and more. For an indication of expenses and average costs, see our
Cost of living
page.
Admission requirements
If you're interested in furthering your career by studying this postgraduate degree, find out the admission details below.
Admission Requirements
(1) To be considered for admission to this course an applicant must have—
(a) a qualification in psychology, as accredited by the Australian Health Practitioner Regulation Agency, comprising:
(i) a first or upper second class honours; or
(ii) a four-year Bachelor of Psychology; or
(iii) a Graduate Diploma in Psychology, or an equivalent qualification, as recognised by UWA;
and
(b) the equivalent of a UWA weighted average mark of at least 70 percent in their fourth year of psychology study.
(2) Applicants must be eligible for registration as a psychologist at application.

Ranking and Selection Process
Where relevant, admission will be awarded to the highest ranked applicants or applicants selected based on—
(a) the admission requirements under Rule 4;
and
(b) relevant community service experience (e.g. telephone counselling, aide to a person with a disability).

ADMISSION REQUIREMENT
Personal statement
To apply for this course, you will need to write a personal statement, demonstrating that you have the necessary personal characteristics to become a successful school psychologist. Download the personal statement template here.
English competency
English is the language of instruction and assessment at UWA and you will need to meet the
English language requirements
of the University to be eligible for a place.
How to apply
Ready to apply for this postgraduate course? Follow the steps and you'll be on your way to joining us at UWA.
Course details
The minimum prerequisite for this course is a four-year degree in psychology. Applicants must have completed an approved course of study in psychology and be eligible for registration as a psychologist. The psychology qualification must be no more than 9 years old.

About the course
This pre-service course is intended to prepare psychology graduates for employment as school psychologists within the government and non-government sectors. The course will expose students to a range of relevant theories, processes and practices appropriate for the provision of psychological services to schools, teachers and students.


Graduate Diploma in School Psychology
Quick details
Status
Not available 2021 onwards
Weekly contact time
The estimated time commitment for a standard full-time enrolment is approximately 46 hours per week (over 13 weeks) which includes contact hours, personal study and examinations.
Level of study
Course Code
This course is not available to international student visa holders
Course structure
Postgraduate coursework degrees and combined (coursework and research) degrees comprise a number of units. Refer to the course structure for more information.
STUDY YOUR WAY
Flexibility
We understand that life is busy. That's why our postgraduate courses are designed so you can balance your work and studies. Our flexible postgraduate experience includes the opportunity to study part time, a range of units that are taught after hours, and the option to learn via intensive units. Ask our Student Central team for advice on choosing the right postgraduate route for you. Find out more here.
Graduate School of Education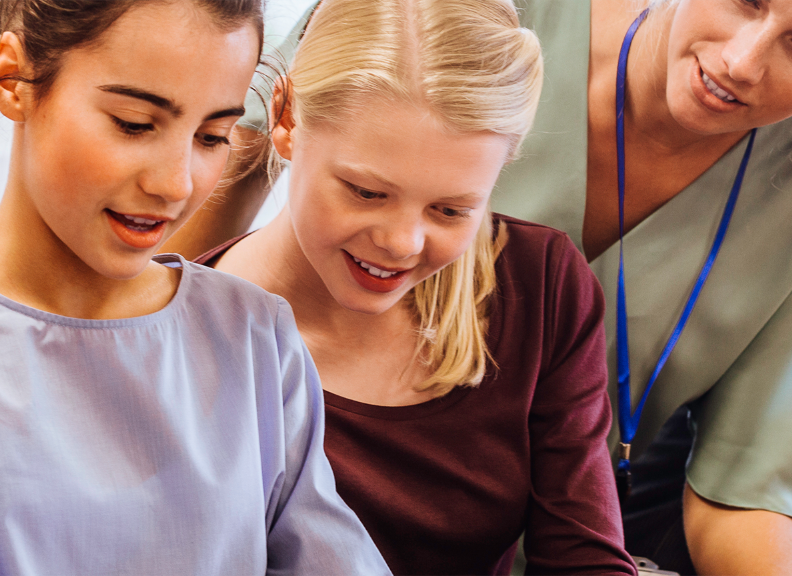 The Graduate School of Education at UWA stands in the top five schools of education in Australia and has been teaching educators for more than 100 years.
The University of Western Australia