Postgraduate
Graduate Diploma in Commerce (Chartered Accounting)
This Graduate Diploma enables you to complete all the professional level units of the CA program of Chartered Accountants Australia and New Zealand.
Careers and further study
Take your studies to a new level and discover what career opportunities lie ahead.
Career Pathways
Chartered accountants are employed in professional accounting firms, large and small for-profit entities as well as not-for-profit and government organisations. Major employers include firms such as Deloitte, EY, KPMG, PricewaterhouseCoopers, major corporates like Wesfarmers and Woodside, small businesses, public sector, local government.
This course could lead to these
Career Opportunities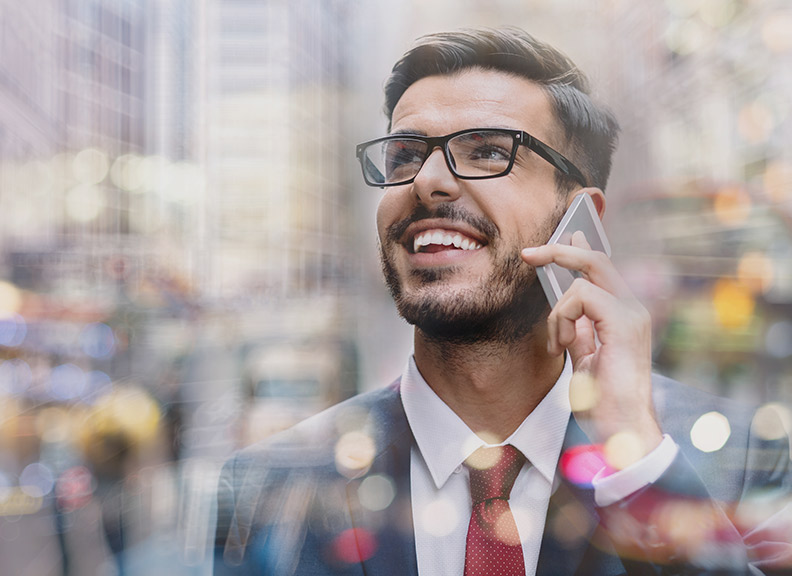 Accountant
Postgraduate study at UWA
Master of Commerce
Fees and scholarships
Learn more about the fees that apply to you for this course. For fee type definitions and further assistance, see the Fee Calculator Help page. You can also search our database for scholarships that are relevant to you or this course.
Domestic Fees
Postgraduate - fee paying students
The Annual Fee is an estimate only based on a standard annual study load of 48 points.
For Commonwealth Supported Places, student contribution amounts are charged by unit. For an accurate fee estimate, go to the Fee Calculator and select "I want to price my units".
For Full Fee Paying places, students are charged an annual course fee. Visit the Fee Calculator and select your course to see the annual and total course fees.
Course Credit Points
48
Total Course Fee - 2021
$27,000.00
Scholarships
Scholarships are available to students from a diverse range of backgrounds, including academic achievement, financial need, educational disadvantage, leadership and community service, artistic or sporting achievements, and being from a rural or remote area.
Cost of living
There are a few things to consider before applying to study at university. One could be your cost of living. This can depend on factors such as lifestyle, accommodation, tuition fees, medical insurance, textbooks and more. For an indication of expenses and average costs, see our
Cost of living
page.
Admission requirements
If you're interested in furthering your career by studying this postgraduate degree, find out the admission details below.
Admission Requirements
To be considered for admission to this course an applicant must have—
(1) To be considered for admission to this course an applicant must have—
(a) a Bachelor's degree, or an equivalent qualification, as recognised by UWA;
and
(b) the equivalent of a UWA weighted average mark of at least 65 per cent;
and
(c) successfully completed prior tertiary study in an accounting major; and
(d) hold or be eligible for a Chartered Accountants ANZ Provisional Membership

Ranking and Selection Process
Where relevant, admission will be awarded to the highest ranked applicants or applicants selected based on the relevant requirements.

English competency
English is the language of instruction and assessment at UWA and you will need to meet the
English language requirements
of the University to be eligible for a place.
How to apply
Ready to apply for this postgraduate course? Follow the steps and you'll be on your way to joining us at UWA.
Course details
The Graduate Diploma in Commerce (Chartered Accounting) provides training in the technical aspects of the preparation of accounting data, develops your skills in the application of accounting information to solve problems and make decisions, and develops the important professional skills such as communication, working in teams and critical thinking.
About the course
Complete all the professional level units of the CA program of Chartered Accountants Australia and New Zealand.
Graduate Diploma in Commerce (Chartered Accounting)
Quick details
Weekly contact time
3-4 contact hours a week, plus additional personal study.
Level of study
Course Code
This course is not available to international student visa holders
Course structure
Postgraduate coursework degrees and combined (coursework and research) degrees comprise a number of units. Refer to the course structure for more information.
Why study this course
Complete all the academic requirements (including CA exams) before starting work.

You'll benefit from m

ore job opportunities as your future employers don't need to pay for you to complete the units when you begin working.

No other WA university offers this program.

Gain mentored practical experience with the Capstone unit.

The

CA qualification is internationally recognised.
You'll learn to
Develop strong technical skills in financial reporting, tax, auditing and management accounting.

Complete a capstone case where you will integrate technical knowledge and professional skills.

Critically apply advanced theoretical and technical knowledge and skills to solve emerging and/or advanced problems in Accounting.
Practical learning
As part of this course, you'll have the opportunity to do an internship as one of your units, where you'll acquire valuable practical experience.
Professional accreditation
You'll gain a professional level of Chartered Accountants Australia and New Zealand.
Explainer: Chartered Accounting accredited courses
If you're working in or planning to work in the accounting sector and are looking to gain professional accreditation from Chartered Accountants Australia and New Zealand (CAANZ), here's how you choose between the chartered accounting courses on offer.
Meet the faculty
Course coordinator Professor Phil Hancock
Phil Hancock is Professor of Accounting and the Associate Dean of Learning and Teaching at the UWA Faculty of Arts, Business, Law and Education.
He is a Fellow of CPA Australia, Chartered Accountants Australia and New Zealand and the Accounting and Finance Association of Australia and New Zealand. He is an active member of the profession and makes presentations to members of both bodies. He was President of the Western Australian Divison of CPA in 2017.
In 2013, Phil received an award for outstanding contribution to accounting and finance education in Australia by the Accounting and Finance Association of Australia and New Zealand. He's received more than one million dollars in research grants and is the co-author of one of the biggest selling MBA accounting text books in Australia.
The University of Western Australia