Postgraduate
Graduate Certificate in Environment and Health
Develop your skills and knowledge to tackle complex public health challenges today and into the future.
Careers and further study
Explore the career opportunities available to you.
Career Pathways
Career outcomes
Research officer
Health project/program manager
Policy analyst
Health researcher
Health promotion officer
Fees and scholarships
Learn more about the fees that apply to you for this course.
Domestic Fees
Postgraduate – Commonwealth supported students
Course Credit Points
24
Average Annual Fee - 2021
$8,747.06
Typical Fee Range - 2021
$3,950.00 - $14,500.00
Scholarships
Scholarships are available to students from a diverse range of backgrounds, including academic achievement, financial need, educational disadvantage, leadership and community service, artistic or sporting achievements, and being from a rural or remote area.
Cost of living
There are a few things to consider before applying to study at university. One could be your cost of living. This can depend on factors such as lifestyle, accommodation, tuition fees, medical insurance, textbooks and more. For an indication of expenses and average costs, see our
Cost of living
page.
Admission requirements
If you're interested in furthering your career by studying this postgraduate degree, find out the admission details below.
Admission Requirements
To be considered for admission to this course an applicant must have—a relevant bachelor's degree, or an equivalent qualification, as recognised by UWA.

Ranking and Selection Process
Where relevant, admission will be awarded to the highest ranked applicants or applicants selected based on the relevant requirements.

ADMISSION REQUIREMENT
English competency
English is the language of instruction and assessment at UWA and you will need to meet the
English language requirements
of the University to be eligible for a place.
How to apply
Ready to apply for this postgraduate course? Follow the steps and you'll be on your way to joining us at UWA.
Course details
The Graduate Certificate in Environment and Health provides you with the opportunity to examine, analyse and assess the risks to human health from the environment. The course will develop your skills and knowledge of the framework required to tackle complex public health challenges today and into the future.
About the course
This course is designed to suit anyone eligible to undertake study at the graduate certificate level with an interest in a career in the health industry in the area of health and the environment.
Graduate Certificate in Environment and Health
Quick details
Level of study
Course Code
This course is not available to international student visa holders
Course structure
Postgraduate coursework degrees and combined (coursework and research) degrees comprise a number of units. Refer to the course structure for more information.
Graduate certificate in environment and health
Top 3 reasons to study this course
Develop a comprehensive skillset to tackle complex public health challenges.
Be taught by top experts in the field.
Learn to assess and communicate the environmental and occupational exposure impact on human health to a range of audiences.
What you'll learn...
Describe and evaluate health and disease in population groups.
Assess the impact of environmental and occupational exposures on human health.
Outline the health impact from environmental disturbances both regionally and globally.
Study options in Public Health
We offer a range of courses enabling you to tailor your studies to meet your personal or professional interests and advance your career.
How does it work?
Study part-time for a Semester 1 commencement, and full-time or part-time for a Semester 2 commencement. You can then choose to enter into the
Master of Public Health
.
Research Led Teaching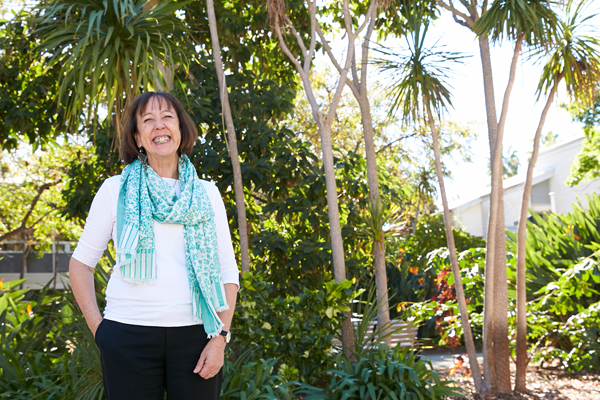 The University of Western Australia