Undergraduate
Bachelor of Engineering (Honours)
Become an industry-ready engineer with real-world experience in just four years. Graduate with the key skills and qualities employers need in new engineers to succeed in their rapidly evolving sectors
Fees and scholarships
Domestic Student Fees
There is no current fee information available for this course. Please visit the fee calculator to browse course fees from a previous year, or other courses.
Scholarships
Scholarships are available to students from a diverse range of backgrounds, including academic achievement, financial need, educational disadvantage, leadership and community service, artistic or sporting achievements, and being from a rural or remote area.
Careers and further study
Career Pathways
This course, designed in consultation with industry, equips graduates with both outstanding technical skills and the ability to work creatively as part of a team across a diverse range of engineering specialisations.
Further Study
Further study will allow you to gain a Doctor of Philosophy (PhD). It will open up opportunities in academia and research to help you pursue your goals in a wide range of careers, depending on your area of research.
You may also be interested in:
Entry requirements
Admission requirements
To be considered for this course you need to:
achieve a minimum ATAR of 80

demonstrate English language competence
completed prerequisite: Mathematics Methods ATAR

at least one of the following three subjects: Mathematics Specialist ATAR, Chemistry ATAR or Physics ATAR*
View our admission requirements for specific information, depending on your education history.
*All four subjects are recommended. If you do not have all four subjects you will need to complete extra units in first year, which may mean taking additional units to meet the course requirements.
Admission entry to UWA
We offer a number of other pathways for you to gain entry into our undergraduate degrees if you do not meet the standard admission requirements. Learn more about our admission entry pathways.
If you don't meet these entry requirements, you can apply for admission to the Bachelor of Science and subsequently apply to transfer into this course, subject to meeting course transfer requirements set out in the course rules.
About the Bachelor of Engineering (Honours)
The Engineering program at UWA has been developed with industry to equip you with the skills to succeed in your future careers. The course is built upon three core principles: Relevance, Integration and Excellence. Engineering at UWA is relevant to the contemporary world of engineering, integrates knowledge, technical capability and practical skills to create exceptional graduates.
In this course, you'll complement your course content with work integrated learning (450-hour practical), co-curricular activities (including engineering clubs such as UWA Young Engineers, UWA Motorsport and specialisation specific clubs) and professional skills development to become part of the community of UWA engineering graduates preferred by industry for your technical skills, professional integrity and ability to solve complex open-ended problems.
In four years, you'll graduate as an industry-ready engineer specialising in your choice of Automation and Robotics, Biomedical, Chemical, Civil, Electrical and Electronic, Environmental, Mechanical, Mining or Software engineering.
Why study Engineering at UWA?
UWA has strong links with industry and throughout your degree you'll work closely with prospective employers to build connections, industry knowledge and the most up-to-date, relevant and in-demand skillset
You'll graduate as an industry-ready engineer who is connected, versatile, technically adept and an exceptional problem solver – setting you up for an exciting career.
Enjoy hands-on intensives developing practical skills in 3D printing, welding, soldering and other tools relevant to your chosen career path.
You can enhance your employability while meeting like-minded friends and connections in our student clubs and societies, such as Engineers Without Borders or Women in Engineering and Mathematical Sciences
Be inspired learning from and studying alongside engaging, innovative, experienced lecturers and researchers who are making a real ongoing impact to the industry
Bachelor of Engineering (Honours)
Quick details
Degree specific majors
MINIMUM ATAR
INTAKE
FULL TIME COMPLETION
CRICOS
Student clubs
Whatever you're interested in, you'll find people here to share your journey.
Enhance your employability while making lifelong friends and connections by joining one of our many student clubs, such as:
Find out more about all our student clubs from the UWA Student Guild.
You'll learn to
apply mathematical, numerical, statistical and computational sciences that underpin engineering disciplines to real world challenges

understand the ethical, social, environmental and financial accountabilities, opportunities and constraints of contemporary engineering practice

be an effective team member and show leadership

communicate effectively in professional and nontechnical domains

use your strong grounding in engineering sciences and design principles to solve real-world problems
Bachelor of Engineering (Honours)
Work Experience
The Bachelor of Engineering (Honours) offers work integrated learning (WIL) opportunities where you can:

Gain practical hands-on industry relevant experience and skills

Bridge the gap between theory and practice

Develop employability skills through a science work placement
As part of your studies, you will complete a 12-week practicum and professional-development experience. This can be achieved by spending at least eight weeks in an engineering environment of your choice.
Hear from Jayden who completed his 12-week engineering practicum at Rio Tinto.
Engineering practicum
Graduate story
Stephanie Mather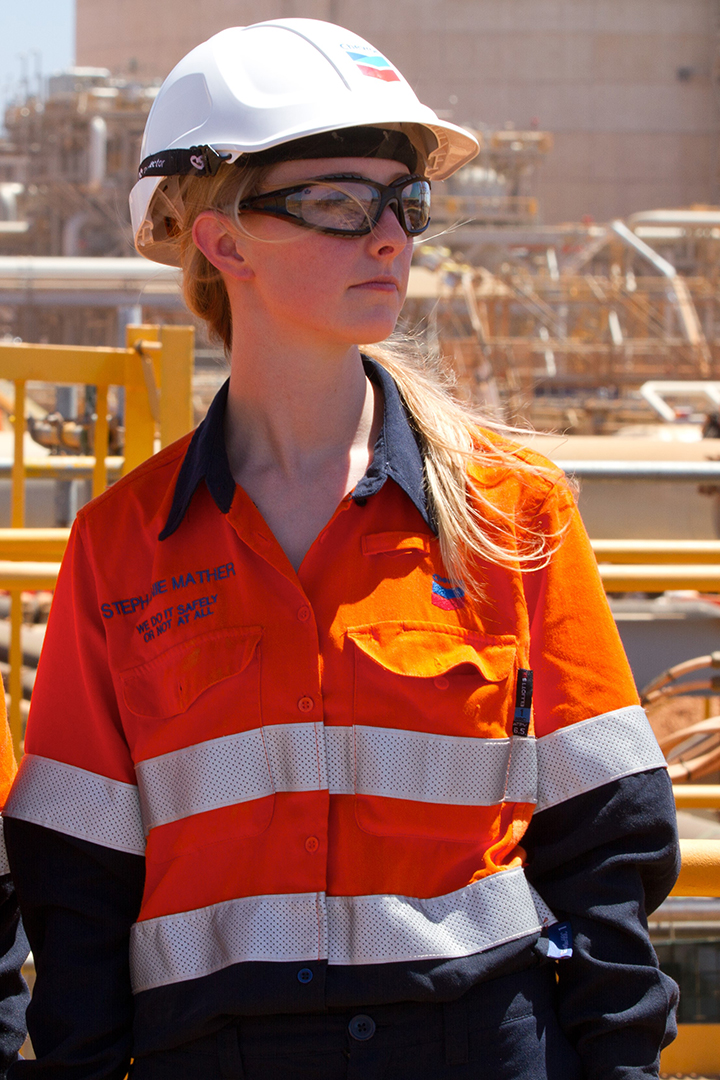 Chemical Engineering graduate and Chevron Engineer Stephanie maintains a strong link to UWA as a member of the Chemical Engineering Industry Advisory Panel.
Graduate with two degrees
The combined degree option allows you to pair your Bachelor of Engineering (Honours) degree with another passion, broadening your career options and giving you an edge in a rapidly changing workforce.
You can combine the Bachelor of Engineering (Honours) with:
You'll graduate with two Bachelor degrees in just five years*, opening up a world of possible career paths while broadening your knowledge, networks and horizons.
Duration: 5 years*
ATAR: 88
TISC Code:
> Commerce: UB004
> Science: UB006
Bachelor of Engineering (Honours) and Bachelor of Philosophy (Honours)
Ideal for high-achievers with a passion for engineering, this combined degree gives you the opportunity to get hands-on undergraduate research experience, one-on-one mentoring from leading academics and overseas exchange and education opportunities.
Duration: 5.5 - 6.5 years
ATAR: 98
TISC Code: TBA
*Chemical Engineering major will take 5.5 years to complete.
*Bachelor of Engineering (Honours)/ Bachelor of Modern Languages will take 5.25 to 5.5 years to complete.
Which engineering specialisation should I study?
To help you decide which type of engineering is right for you here's our guide to all of UWA's engineering specialisations and the different careers they might lead too.
Graduate Story
Laurie Audino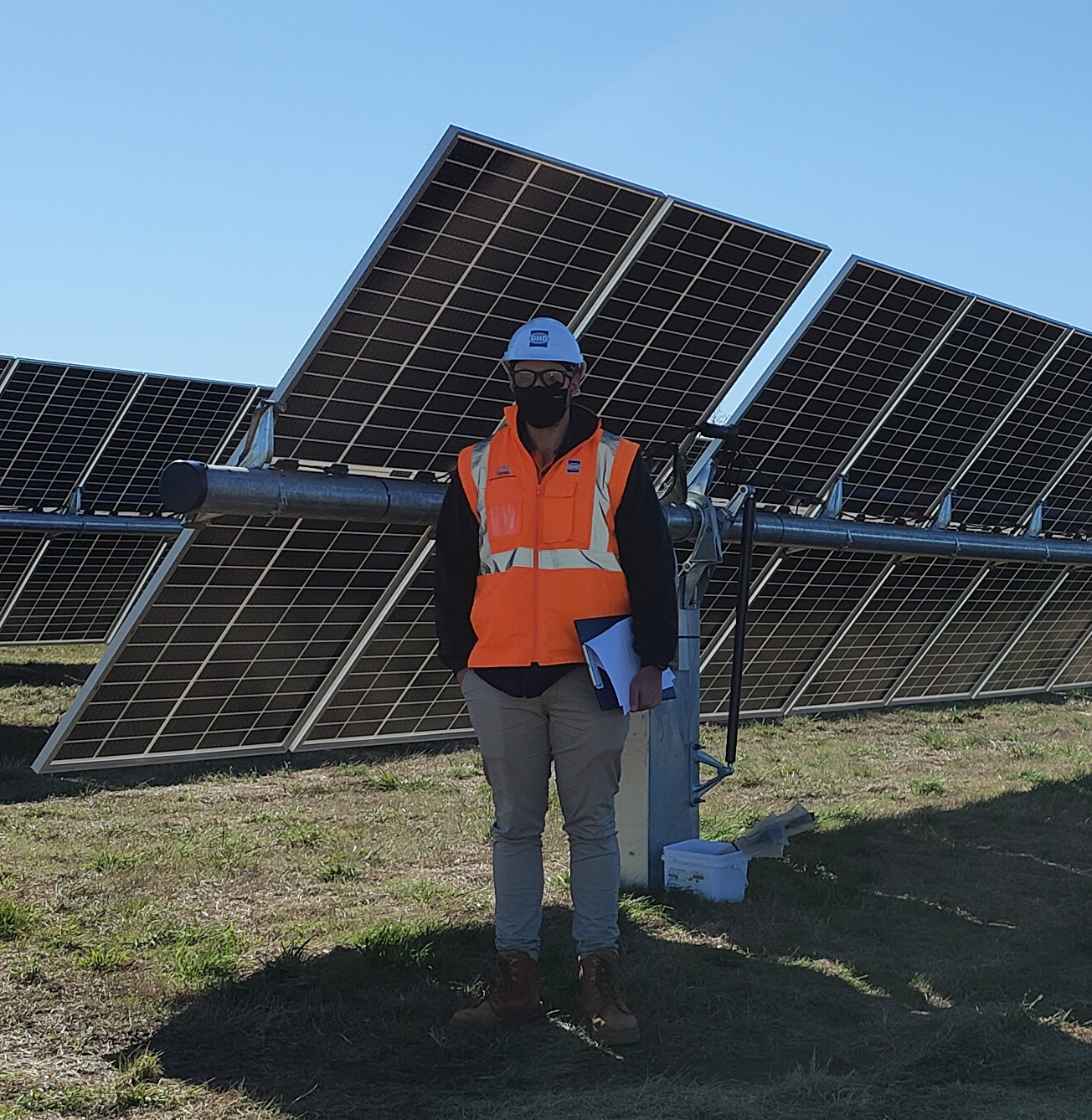 Electrical and Electronics Engineering graduate Laurie works across a range of sectors and is passionate about renewable energy projects.
The University of Western Australia