Early offers for 2022 entry
We've introduced new pathways for current Year 12 school leavers to apply for admission to UWA
Ready to begin your career journey at UWA? If you are currently in Year 12, our Early Offers pathway means you can tick your application off your list early. So, it's one less thing you need to think about, and you can spend that time focusing on your final exams.
Entry pathways available for 2022
Predicted ATAR entry
We'll be providing offers based on your predicted ATAR score using UWA's calculator and will be based on your final Year 11 or mid Year 12 results when available.
Students must exceed the entry requirements for their nominated course by 3 UWA predicted ATAR points to receive an offer for courses requiring an ATAR up to and including 92 and 1 UWA predicted ATAR point for courses above 92.
If your predicted ATAR does not meet the early offer entry requirements for your nominated UWA course you will receive a conditional offer – conditional that you satisfy the ATAR requirement for your chosen course through your final Year 12 ATAR. Students who do not satisfy the minimum UWA entry requirements can do so by successfully completing STAT.
STAT entry
Even if you're not taking enough ATAR subjects for university entry (or not taking ATAR at all), you can still apply to UWA through a Special Tertiary Admissions Test. Year 12 students completing VET qualifications are eligible for this pathway.
ATAR based entry
Students can use their final Year 12 ATAR to apply for UWA courses, applying either direct or via TISC.
Students may use the predicted ATAR pathway to apply for admission to any of our undergraduate degrees, as well as our Assured Pathways to Law, Teaching, Architecture, Landscape Architecture, Public Health and Translation Studies. The Predicted ATAR entry pathway is not applicable for Assured Pathways to Medicine, Dentistry, Pharmacy and Podiatry.
STAT entry is not available for entry into our specialised degrees.
Eligibility for UWA's Early Offers Program
All students must satisfy UWA's English requirements and any subject prerequisite requirements.
All students must complete Year 12 with an ATAR, or gain entry via the STAT pathway if not sitting the ATAR.
Students can apply now for all degrees excluding Assured Pathways to Medicine, Dentistry, Pharmacy, and Podiatry.
Students can also apply via TISC using their final ATAR, preferencing UWA in the TISC system when open.
International students completing WACE or the IB programme are eligible to apply.
Applications close on Friday 17 December 2021.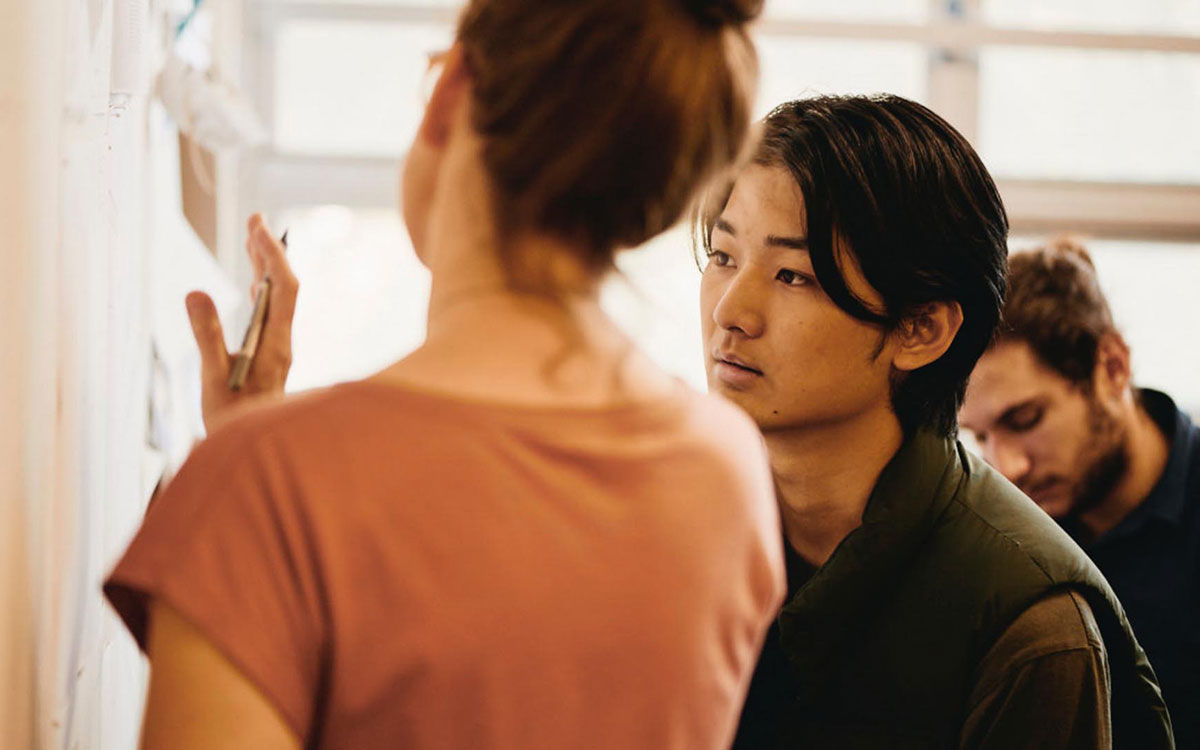 UWA believes completion of Year 12 ATAR is the best preparation for high school students to succeed at University. We encourage students to focus on their ATAR studies throughout their final year of high school.
We look forward to partnering with you to make your Year 12, UWA studies and career journey a success!
How to apply
Applications are open now! Here's all you need to apply:
1. School report
Have your most recent school report ready
2. UWA apply
Create an account with UWA and start your application through UWA apply. You can save your application at any time and go back and add information at a later date.
3. Add your preferences
You can add up to 5 preferences. We suggest that you use these preferences to keep your options open and apply for a range of of courses with different entry requirements. View our courses here.
4. Keep watch
Your application is important to us. We will work hard to process your application as soon as possible. You'll hear from us soon, so keep an eye out in your inbox!
FAQs on Early Offers
Got questions about UWA's Early Offers? We've developed a series of frequently asked questions to help you navigate the process. You can also get in touch with our Future Students team – they'll be happy to answer any of your questions.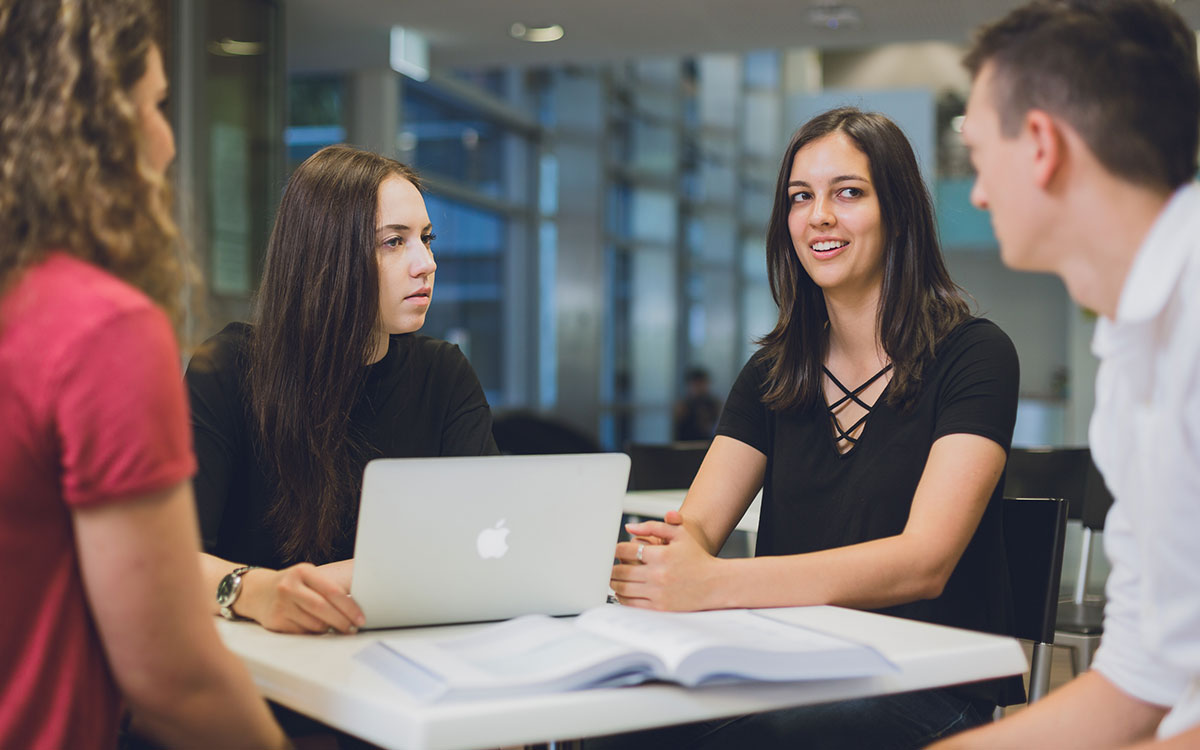 All the information you need
Financial support
Discover the scholarships and financial assistance you could be eligible for.
Student life
Explore what life's like at UWA and read about our students and graduates.
Resources
Whatever you're looking for, our resources will support you or someone you know in joining UWA.
Have a question? Get in touch with us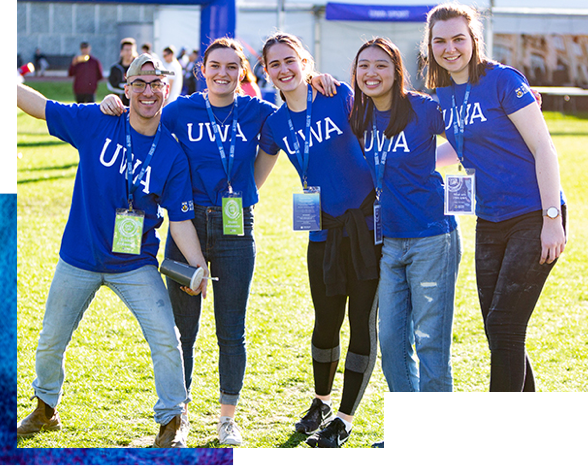 Our Future Students Centre is ready to answer all your questions.
Phone – Domestic students

131 UWA (131 892)
8.30am–5.00pm (AWST), Monday to Friday

Phone – International students

+61 8 6488 1000
8.30am–5.00pm (AWST), Monday to Friday

Online consultation
The University of Western Australia