Undergraduate
Bachelor of Molecular Sciences
Solve life's greatest challenges through cutting edge approaches in molecular sciences
Careers and further study
Bachelor of Molecular Sciences
Career Opportunities
Upon successful completion of the Bachelor in Molecular Sciences, you can pursue further career development by completing an honours or master's degree, which opens the opportunity to expand your career at PhD level and beyond and become a highly qualified scientist.
You can follow a career pathway as a research scientist in industry or academia (animal, plant or microbiological biochemistry, biotechnology, molecular biology, genetics and genomics).
You will have the opportunity to follow a career as a research scientist or consultant in the health science and service industry, or food industry.
You can develop your career to become a teacher or lecturer in secondary and tertiary education
Graduates may work as:
Agricultural consultant
Agricultural scientist
Animal scientist
Biochemist
Biomedical scientist
Biotechnologist
Environmental scientist
Food technologist
Forensic scientist
Geneticist
Health and welfare service manager
Health promotion officer
Laboratory manager
Nutritional scientist
Pharmacist
Policy and planning manager
Research officer
Secondary school teacher
University lecturer
Bachelor of Molecular Sciences
Further study
Entry requirements
Admission Requirements
To be considered for this course you need to:
Achieve the University's minimum entry score
Demonstrate English language competence
Satisfy any prerequisites for your preferred majors (refer to individual major descriptions for prerequisite details)
You can view the prerequisites and recommended subjects for your chosen course here.
View our admission requirements for specific information, depending on your education history.
Assured Pathway information
If you have a professional career in mind, take advantage of one of our
Assured Pathways
. An Assured Pathway gives you an assured place in one of our postgraduate professional courses (such as Law, Engineering or Medicine) from the start of your studies with us. The pathways combine a range of undergraduate and postgraduate courses, providing you with a clearer direction to your career of choice.
Admission entry to UWA
We offer a number of other pathways for you to gain entry into our undergraduate degrees if you do not meet the standard admission requirements. Learn more about our admission entry pathways.
About the Bachelor of Molecular Sciences
Understand life at the molecular level - the complex functioning of cells, tissues and organisms. Training in cutting-edge technologies will equip you with the tools to tackle the many challenges in the biological and/or health sciences. This degree also serves as an excellent stepping stone into careers in the biosciences.
Bachelor of Molecular Sciences
QUICK DETAILS
STATUS
MINIMUM ATAR
COURSE INTAKE
FULL TIME COMPLETION
COURSE CODE
CRICOS CODE
DEGREE TYPE
Specialised Bachelor's Degree
CAMPUS LOCATION
Bachelor of Molecular Sciences
About the course
In Molecular Sciences you will learn about life at the molecular level. Starting with the building blocks of life (DNA, RNA, proteins, lipids and carbohydrates) you work towards understanding the complex function of cells, tissues and organisms. Training in cutting-edge technologies will equip you with the tools to answer the many challenges in the biological and/or health sciences.
Why study Bachelor of Molecular Sciences at UWA?
Learn from leading researchers in the field of molecular sciences about the most recent advances in the molecular life sciences, how these affect our everyday lives and how we can use this knowledge to solve global challenges
This degree at UWA is the ultimate multi- and interdisciplinary learning experience, bringing together knowledge and practical skills from multiple molecular sciences disciplines to account for the rapid growth of this field in research, service and education
The specific molecular sciences skills and knowledge, as well as work skills developed and demonstrated by graduates, such as teamwork, critical evaluation and use of data, planning and time management, and communication in written and oral form, are highly valued by employers and will make you very competitive in the job market
Student story
Reuben Lemmes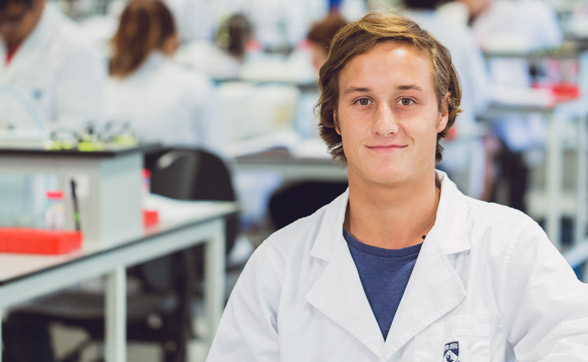 Work Integrated Learning
Work Integrated Learning (WIL) helps bridge the gap between theory and practice by providing opportunities for students to gain hands-on, practical industry relevant experience and for employers to help shape the graduates of tomorrow.
Facility
Cell and Molecular Life
The Cell and Molecular Life Facility offers state-of-the-art technology to staff and students whose research investigates diverse insults affecting animal and human cells and tissues.
Facility
Bayliss Building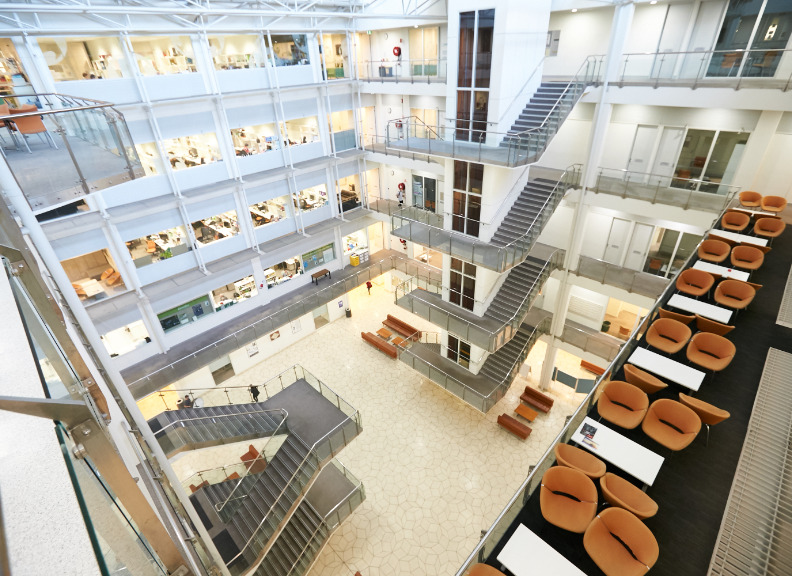 Cutting-edge facilities enable world-class research and study
The University of Western Australia