Now that you've done the preparation work, completing your enrolment should be easy.
You will need your:
unit codes
study plan, available on UWA Apply
UWA student number and Pheme password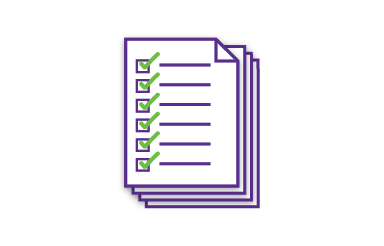 ACE, CARS and ISE
Your academic orientation includes three online self-paced units designed to make you aware of your academic responsibilities and help you gain the skills for a successful start to your studies at UWA. All students are automatically enrolled in these compulsory units.
You must complete these units with your first semester to record a pass (and avoid a fail) on your academic record and you can access ACE, ISE and CARS by logging on to the Learning Management System (LMS): lms.uwa.edu.au.
These are not-for-credit units and do not count towards your semester study load and it's a good idea to complete them early in semester to gain the maximum benefit.
Enrol in my units
Set my timetable
UWA's Class Allocation System (CAS) is where you enter your class time preferences and get allocated to available classes.
Remember:
You cannot access CAS until you have completed all steps of your enrolment in studentConnect.
You are only officially enrolled if units appear under your record in studentConnect.
Once you are enrolled in units, you'll be able to access CAS using your Pheme password. Please allow 30 minutes after enrolling on studentConnect for your units to show on CAS.
Help is available in the CAS & Enrolment support sessions during O-Week. Check your Orientation schedule for details of support sessions or visit one of the subject libraries for assistance.
Albany students can contact the Albany office for assistance, and all other students can contact the Transition Service team by emailing via ask.uwa.edu.au.
Once you've set your timetable, return to this page to continue.
Activate my wi-fi
You can log in to your account now that you've accepted your offer and make sure your wi-fi works on campus.
Start planning my career
The Careers and Employability Centre is here to help you achieve your career goals by providing advice, resources and employability workshops and networking opportunities through industry events. If you are unsure of your career path when you graduate, or if your course is right for you, click here (https://portal.teamfocus.co.uk/) to complete a series of quizzes to help you understand yourself a bit better so you can start to match your profile and job criteria against potential careers and make decisions between what might provide a good fit. Once you have completed this activity and if you wish to discuss the information with a careers adviser, book into a Careers Advice appointment.
The University of Western Australia