FACILITY
Earth and Environment Analysis Laboratory
Chemical and physical analyses of environmental agricultural and geological materials
UWA's Earth and Environment Analysis Laboratory (EEAL) is located within the UWA School of Agriculture and Environment (SAgE). It is a Core Facility within science and charged with providing a range of analytical services to the FoS and broader University communities in areas of interest to environmental, agricultural and earth scientists and students.
Our experienced and highly skilled staff (includes four graduate chemists) ensure instruments and analytical protocols meet rigorous scientific standards through implementation of quality management systems, inter-laboratory proficiency exercises and application of Good Laboratory Practice (GLP).
Our services
We offer our clients an array of analytical techniques and services including nutrient analysis of soil and water, elemental analysis of soil, water and plant material, geochemical analysis, particle size analysis and acid-sulphate soil assessment using modern instrumental techniques including:
Inductively-Coupled Plasma Mass Spectrometry (ICP-MS) and Optical Emission Spectrometry (ICP-OES)
Graphite Furnace Atomic Absorption Spectrometry (GF-AAS)
Flow injection analysis
Suppressed Ion Chromatography
Carbon Nitrogen Analyser
Total Organic Carbon Analyser (TOC)
Laser Diffraction PSA
Various spectrophotometric, fluorometric, electrochemical and classical methods
A particular focus is our capacity to develop specialist analyses for research-oriented clients, a service not readily available from private sector providers. A current example here is the characterisation of sub-nanomolar level nutrients in open-ocean systems.
Facility access
SAgE staff and research students comprise the facility's core cliental, however, potential clients from the FoS and broader UWA and WA communities are also invited to access our services.
In addition to providing comprehensive analytical services we are also able to provide training to suitable staff or students to prepare materials for analysis and operate certain analytical platforms.
We are also available to advise students on techniques appropriate for their research project and provide guidance designing novel protocols or optimise existing protocols from the scientific literature.
See contact details below.
Download the analysis request form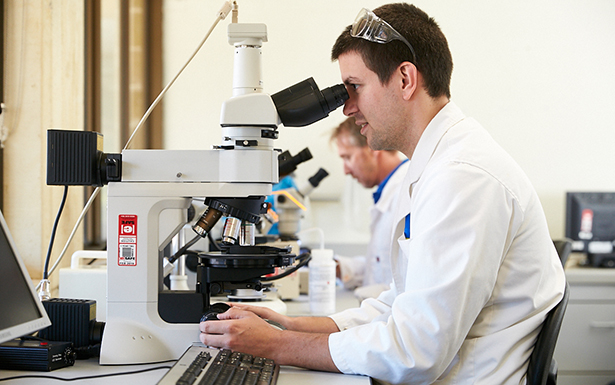 Plant analysis

EEAL provides general analytical and sample preparation services for plant materials. Within this area we specialise in:

sample digestions and multi-element analysis by ICP-OES
carbon and nitrogen analysis by Elementar Vario Macro

Our technicians are available to prepare and analyse your samples or to train approved new users to learn sample preparation, digestion/dissolution and analysis techniques.

Soil and sediment analysis

EEAL is certified for fertility tests on soils as well as physical testing. Our qualified team of technical staff is available to consult on your analysis requirements to ensure suitability of relevant analytical techniques and explain any limitations that may exist.

Our sample preparation facilities accommodate drying, sieving, crushing and grinding to suit the required analytical techniques, including:

multi-element analysis using a variety of extractants
cation exchange capacity and exchangeable cations
total carbon and nitrogen analysis
particle size analysis by a variety of techniques
phosphorus – bicarbonate extractable and total
specific surface area
pore size distribution
water holding capacity
soil water repellency
TOC/TIC
pH/EC

Technicians are available to prepare and analyse your samples or to train approved new users to learn sample preparation, digestion/dissolution and analysis techniques.

Geotechnical and geochemical analysis

EEAL provides a range of digestion and sample preparation techniques for multi-element analysis of soil, sediment or rock samples using ICP-OES, ICP-MS or XRF. Our qualified team of technical staff is available to consult on your analysis requirements to ensure methodologies chosen are appropriate for sample type and the highest quality results can be generated for your data set. EEAL uses rigorous quality control systems within each batch of analyses to ensure ongoing high quality of test results.

Preparations include:

low-level gold analysis using GF-AAS
sample fusion for total element analysis
aqua-regia digestion for near total elemental analysis
partial extractants designed to dissolve specific mineral phases.

Our technicians are available to prepare and analyse your samples or to train approved new users to learn sample preparation, digestion/dissolution and analysis techniques.

Water analysis

We have a wide range of instruments and techniques equipped for analysis of most aspects of water chemistry. Our flow injection analysis instrument is capable of high throughput, low-level analysis of dissolved and total nutrients.

Our qualified team of technical staff is available to consult on your samples at any point during the process from planning, sample collection, through to analysis, to ensure that the highest quality results can be generated for your data set.

Analyses of interest may include:

multi element analysis using ICP-OES and ICP-MS
nutrient analysis (low level NH4, NOx, PO4, TN, TP)
chlorophyll (Chlorophyll-a and pheophythin-a by fluorescence or Chlorophyll-a,b,c by absorption)
dissolved Organic/Inorganic Carbon (DOC/DIC)
total alkalinity and acidity
other general analytes including (TDS, TSS, VSS/LOI, pH, conductivity and many more)

Instrumentation

A range of high quality instruments including:

Inductively Coupled Plasma Optical Emission Spectrometer (ICP-OES)
Inductively Coupled Plasma Mass Spectrometer (ICP-MS)
Carbon and Nitrogen Analysis (CN)
Dissolved Organic Carbon Analysis (DOC)
Graphite Furnace Atomic Absorption Spectrometer (GF-AAS)
Thermogravimetric Analysis
Multi-channel Flow Injection Analysis
Microplate reader
Mastersizer: Laser Diffraction

Contact and staff
Contact Mr Michael Smirk, Senior Research Officer
Location
Find us on campus
Map