State-of-the-art laboratory for bioimaging and biomedical engineering research
Researchers at BRITElab (Bioimaging Research and Innovation for Translational Engineering laboratory) develop and translate novel medical imaging techniques for a range of clinical and biological applications.
The primary focus of BRITElab is the development of optical coherence elastography (OCE) techniques. OCE is an emerging imaging modality that maps depth-resolved mechanical properties of tissues at high resolution.
To perform OCE, a mechanical load is applied to the tissue and the resulting deformation is measured using optical coherence tomography. The measured deformation can be used to:
Provide qualitative mechanical contrast of tissue by generating images of strain
Quantify mechanical properties (eg. elasticity) by solving the forward mechanical problem
BRITElab has developed a range of OCE techniques suitable for biological applications including oncology, cell mechanics and tissue engineering. In addition the lab collaborates closely with OncoRes Medical, a UWA based start-up company, to translate these techniques from a laboratory-based method to the clinic
One of the lab's notable achievements was developing a medical imaging technique allowing surgeons to easily locate tumour during surgery.
Founded in 2016 by Dr Brendan Kennedy, BRITElab research includes developing wearable biomedical optics devices, intraoperative surgical techniques, optical elastography, and tissue and cell mechanics.
Research publications from BRITElab can be found here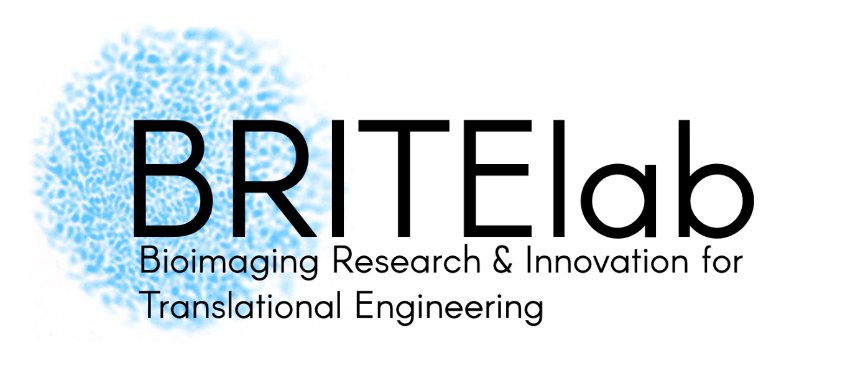 BRITELab Team Members
Lab Head

Post-Docs

PhD Students

Erin Lloyd
Helen De Jong
Ken Foo
Matt Hepburn
Rowan Sanderson
Wes Allen

Undergraduate and Masters Students

Anshul Goplani
Daniel Firth
Johnny Choi
Mark Mazzoni
Wayne Adams
William Wong
Cross-disciplinary Collaborations
Prof Christobel Saunders, Dr Bruce Latham and Dr Benjamin Dessauvagie

OncoRes Medical

Dr Yu Suk Choi

Prof Assad Oberai

Dr Peter Munro

Prof Miranda Grounds
Contact
Location
Find us on campus
Map