Undergraduate
Bachelor of Human Sciences
Understand what it is to be human - from our structure, function, development and genetics, to adaptation, performance and evolution.
Careers and further study
Career opportunities
A degree in can lead to careers such as:
Bioinformatician
Data analyst
Health policy planner
Entry requirements
Admission requirements
To be considered for this course you need to:
achieve a minimum ATAR of 80

demonstrate English language competence
Mathematics Methods ATAR or Mathematics Applications ATAR with a mathematics unit taken in the first year.
Students without ATAR mathematics will take two first year mathematics units
You can view the prerequisites and recommended subjects for your chosen course here.
View our admission requirements for specific information, depending on your education history.
Admission entry to UWA
We offer a number of other pathways for you to gain entry into our undergraduate degrees if you do not meet the standard admission requirements. Learn more about our admission entry pathways.
If you don't meet these entry requirements, you can apply for admission to the Bachelor of Science and subsequently apply to transfer into this course, subject to meeting course transfer requirements set out in the course rules.
About the Bachelor of Human Sciences
The Bachelor of Human Sciences degree provides students with the opportunity to develop fundamental interdisciplinary understanding of human function and behaviour (including variation) and the manner in which humans adapts to challenging and disruptive change. The degree houses a suite of majors that examine the biology of 'being human' in today's world with an emphasis on how biology and behaviour of humans are influenced by genetic, developmental, ecological and cultural factors. Graduates will enhance skills needed for the future such as analytical thinking and innovation, critical thinking, and complex problem-solving. The suite of majors in the degree also develop other relevant transferable skills for effective communication and engagement with stakeholders in the relevant disciplines, and prepare students for honours in a broad range of areas in science.
Why study Human Sciences at UWA?
The Bachelor of Human Sciences is the only specialised degree of its kind offered in Western Australia.
Be a part of a world top 100 university. You'll be joining a network of passionate, resourceful, intelligent leaders. A community with a reputation and vision for leading positive change in our region and worldwide.
Seek an education with a difference. With real industry connections, you'll graduate with the skills and connections to jump right in to a career you love, and the wisdom to thrive in your field into the future.
Bachelor of Human Sciences
Quick details
Degree specific majors
STATUS
MINIMUM ATAR
COURSE INTAKE
FULL TIME COMPLETION
COURSE CODE
DEGREE TYPE
Specialised Bachelor's Degree
CAMPUS LOCATION
CRICOS CODE
Work Integrated Learning
Work Integrated Learning (WIL) helps bridge the gap between theory and practice by providing opportunities for students to gain hands-on, practical industry relevant experience and for employers to help shape the graduates of tomorrow.
Ranked 2nd  in Australia and 38th in the world for Human Biological Sciences (ARWU 2021) 
UWA is ranked 1st in WA, 2nd in Australia and 24th in the world for Anatomy and Physiology (QS 2022)
Facility
Imaging at Science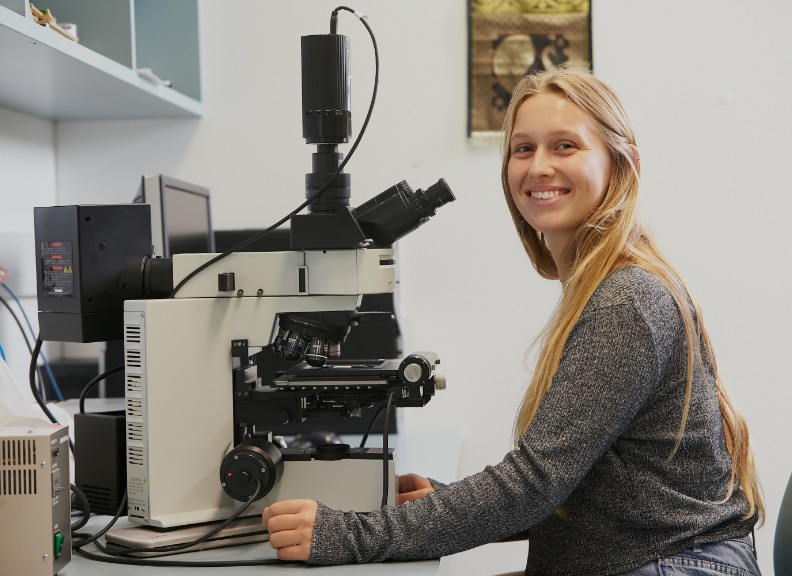 Specialised services in light microscopy, live cell imaging and confocal microscopy
Facility
Cell and Molecular Life
The Cell and Molecular Life Facility offers state-of-the-art technology to staff and students whose research investigates diverse insults affecting animal and human cells and tissues.
The University of Western Australia