School of Psychological Science
Understanding how and why we behave the way we do
Our School centres on the teaching and research of mental processes. We are proud to consistently rate in the top 100 psychology schools in the world, and have a strong record of turning out first-rate practitioners and researchers who are widely educated in the theory, practice and research of this discipline. Our students leave as critical thinkers, innovators and future leaders.
The School has received the top ranking (five out of five) in all three Commonwealth Excellence in Research for Australia rankings since 2010, meaning our research is classified as 'well above world standard'. We're one of only two schools in Australia to have achieved this.
We offer undergraduate and postgraduate programs that are fully accredited by the Australian Psychology Accreditation Council (APAC), as well as flexible, non-accredited options to get job-ready, upskill or complement other studies.
To keep up to date with School news, follow us on Twitter or Facebook.
One of two psychology schools in Australia to have its research rated as 'well above world standard' (ERA)
Ranked first in Western Australia for Psychology (QS 2023)
---
The School of Psychological Science at The University of Western Australia acknowledges that it is situated on Noongar land, and that Noongar people remain the spiritual and cultural custodians of their land, and continue to practise their values, languages, beliefs and knowledge.
We pay our respects to their Elders both past and present.
---
Values
Our values are:
Excellence: We consistently pursue the highest levels of teaching, research, and engagement achievement in the field of psychology, creating the best outcomes possible.
Integrity: We are honest and ethical in all aspects of our work and practice. We show respect for each other, our students, our collaborators, and our communities — valuing our unique contributions and respecting our differences.
Innovation: We are constantly and creatively improving and adapting our teaching, research, and engagement practices in the field of psychology.
Collaboration: We share our collective knowledge, skills, and perspectives to achieve more.
Equity: We are committed to creating and supporting an inclusive and diverse work and learning environment, and providing everyone equality of opportunity.
Creating an Inclusive and Equitable School of Psychological Science
The School of Psychological Science is committed to creating a supportive, inclusive, and safe environment for all people, and a community where staff, students, and visitors are valued and respected, regardless of gender, race, ethnicity, sexual orientation, disability, religion, or any other aspect of their identity.
All staff and students are expected to abide by the UWA Code of Ethics and Code of Conduct. UWA's policies for managing interpersonal behaviours, and supporting diversity, equity, and inclusion provide a standard for addressing allegation of inappropriate behaviour, ensuring fairness and equal treatment.
Our Commitment to Aboriginal and Torres Strait Islander Peoples
We recognise and acknowledge the unique and significant contributions of Aboriginal and Torres Strait Islander peoples to our society and our university. We wish to publicly acknowledge the harm done to Aboriginal and Torres Strait Islander people by the psychology profession in Australia and support the Apology to Aboriginal and Torres Strait Islander People from the Australian Psychological Society.
We commit to actively work toward addressing the ongoing impacts of the harms of colonisation and systemic inequities. For example, with the generous guidance and collaboration of the School of Indigenous Studies and AIPEP, we have developed equity pathways, mentorship schemes, and increased the cultural responsivity of our curriculum.
See here for more details about the actions we are taking.
We acknowledge that there is still more to do, and we reiterate our commitment to continuous discussion, reflection, learning, and doing.

Research
Our research is at the forefront of global developments in contemporary psychology. We have particular strength in the following areas:
Centres
The School is currently home to the following collaborative research centres
Elizabeth Rutherford Memorial Centre for the Advancement of Research on Emotion (CARE)

The Centre for the Advancement of Research on Emotion (CARE) commemorates the work of the late Dr Rutherford, a world leader in research into emotion.

The aim of the centre is to advance our understanding of emotion by bringing together research in the areas of cognitive psychology, biological psychology, social psychology, developmental psychology, and clinical psychology.

Key objectives and focus areas of the centre include:

bringing together world leaders in different research areas to establish new innovations in the understanding of emotion
investigating patterns of selective information processing (or cognitive biases) that may underpin mental health problems, and examining the causal contribution of these biases to anxiety, worry, and depression
evaluating recent developments in cognitive bias modification (CBM) techniques to contribute to the emotional well-being of the Australian community

CARE website

The Western Australian Centre for Road Safety Research

The Western Australian Centre for Road Safety Research (WACRSR) has been established to conduct research into new and innovative approaches to road safety in Western Australia.
Courses
Our students leave as critical thinkers, innovators and future leaders.
Resources
APAC and specific course and unit information regarding exchange

Student Exchange and Study Abroad

All undergraduate psychology students at UWA have the opportunity to apply to study overseas, and we welcome overseas students who choose to study with us.

For general information about Student Exchange and where you can choose to study, visit the University's Student Exchange website and/or contact the team at UWA Global Studio.

The information presented below is for UWA students who wish to go on exchange and require approval for psychology units to be taken at a host university.

The Australian Psychology Accreditation Council (APAC) has requirements relating to the content and standard of psychology study awarded by Australian universities, so the UWA School of Psychological Science needs to ensure that the courses you do overseas meet APAC requirements, as well as UWA requirements. This means that psychology units taken overseas must be assessed as equivalent to UWA psychology units in terms of content, assessment mechanisms, and lecture and tutorial/laboratory time. It is important that students consider this information before deciding upon a host university as there may be universities offering psychology units that do not comply with our accreditation requirements.

In selecting units to be taken on exchange, it is essential that you carefully read the information below.

---

Choosing when to go on exchange

We strongly encourage students to complete a course plan to ensure that they can complete their degree with the units taken on exchange and the units available here at UWA upon their return. In practice, with respect to the psychology units that must be completed, most students will find it more practical to go on exchange in semester two of the second year of their degree.



---

Choosing your exchange units: Selection Advice

Although the School is unable to provide advice on specific units you should undertake, please refer to the tips and hints below to help guide you in choosing your overseas units.

If you are seeking 'specified credit' (i.e. you wish to take an overseas unit in lieu of a specified unit within Psychology at UWA) you should carefully read the unit information for the UWA Psychology unit in the University Handbook, and select an overseas unit that you feel closely matches the UWA unit. If the content of the overseas unit is not sufficiently similar to the content of the specified UWA Psychology unit it is very unlikely that your application will be approved.

Please note it is your Allocated Student Advising Office that awards the credit and makes the final decision about what and how much credit you receive from your overseas study.

---

Your units must be a match for UWA units: Assessing the equivalency of Psychology units

In order to maintain compliance with Psychology Accreditation bodies, it is essential that any psychology units you wish to study overseas as part of your UWA degree are deemed equivalent to Psychology units offered here at UWA in terms of:

Content
Level (e.g. Level 2 unit)
Delivery mode (appropriate number of lectures/seminars and labs/tutorials)
Assessment (appropriate mix of written assessment and exams)

To ensure that your Allocated Advising Student Office has all the information required for assessment we require you provide a detailed unit outline for each of the units under assessment. The unit outline must contain the following information:

The level of the unit (e.g. Level 2 unit)
The worth of the unit - How many units/credit points per semester do students study in a standard full-time enrolment at your intended exchange university? (e.g. 10 credit points, with a year of full-time study being worth 80 credit points at the overseas institution)
Prerequisites for the unit
Content information for each unit, including delivery mode information (e.g. 26 hours of lectures; eight hours of labs/tutorials)
Detailed assessment information including the weighting of each piece of assessment (e.g. 2000 word essay 30%; Oral presentation 20%; 2-hour exam 50%)
Marking scale used for the unit. Students must also agree to bring back a transcript for the marks (e.g. 69%) for each of the units taken on exchange as a grade only (e.g. distinction, credit, pass, fail) is not sufficient.



---

I could study overseas that I won't get credit for?

Yes, you should avoid psychology units that are very similar to units you will have already completed at UWA, as you may not be able to get credit for these. Similarly, if there is a unit you are keen to complete at UWA when you get back, don't complete a very similar course on exchange.

Laboratory and tutorial enrolments

Laboratory and tutorial enrolments

Undergraduate psychology students need to register for lab and/or tutorial classes online.

All lab and tutorial enrolments for first, second and third year Psychology units must be made through the University's Class Allocation System (CAS).

The School of Psychological Science is not directly involved in the administration of CAS. You should consult the class timetable site for any updates regarding the schedule of events and for help sources in the event of technical difficulties.

---

After hours classes

Where possible, after hour lab and/or tutorial classes may be available for 1st - 3rd year units, after 4pm, on selected weekdays. The actual time and day will be available on CAS closer to the start of the semester.

---

Class Allocation System help

If the Class Allocation System (CAS) does not allocate you to a lab and/or tutorial class, or allocates you to a class that is not suitable, please follow these instructions:

Login to CAS and add/move yourself to a suitable class with available seats

Try to do this prior to the end of week one of semester.
Note: you will be able to make changes on CAS until the end of week two of semester.

If there are no suitable spaces available in CAS, request a swap to a full class on CAS

If no suitable free classes are available in CAS, you can click the swap request button (♡) next to a full class.
Note: you must be allocated to a class before you can request a swap on CAS.
Once submitted your swap will either be approved or pending.

If it is approved - a matching request was found on the system and your swap has been processed.
If it is pending – your swap will be processed if a place becomes available in that class.

If by week two of Semester you have not been able to find a suitable tutorial/lab you can apply to swap.

Complete the School's 'Application for Change of CAS Group Allocation' form
We will accept forms from Friday of week two of semester. Submitted applications will be sent to Unit Coordinator for approval.
An email will be sent once changes have been made asking students to check their allocations in CAS. Please note:

We are limited in the changes we can make (based on capacity), and will therefore not be able to accommodate all requests, so we encourage students to continue to attempt to change themselves on CAS.
Note, if you have submitted a form requesting a change and then manage to change yourself, we ask that you contact us immediately to withdraw your request.
You must attend the class that you were allocated until you have been able to officially swap on CAS.

If you enrol after week two please follow the procedure outlined in step 3.

Our staff
Our staff are working at the cutting edge of research and practice. They bring their diverse expertise and their passion for psychological science into the classroom to provide world-class educational experiences for our students, and into the community through a wide range of community engagement and impact activities.
Community program
Our School has a strong community outreach program.
We offer psychological assessment and treatments through the School's Robin Winkler Clinic.
We invite members of the community to participate in our research and run many studies that require voluntary, community assistance.
We maintain collaborative links with a wide range of non-academic partners across government, industry and the NGO sectors
We welcome enquiries by the media.
We run a series of community events including the annual Robin Winkler Lecture and the annual Psychology Film Night.
Community Research Participation Pool
We run many research studies that require volunteer assistance. These studies are quite diverse, interesting to take part in and serve to advance understanding of the ways we think, feel and behave across a variety of contexts. This pool is made up of those willing to consider taking part in some of this work.
Members of the pool are informed of studies and can freely choose whether or not to take part. In most cases, participation involves one visit to UWA, lasting about an hour, though sometimes a study may require more than one visit, or can be completed online without coming to campus. We provide a small token of appreciation to offset cost and inconvenience.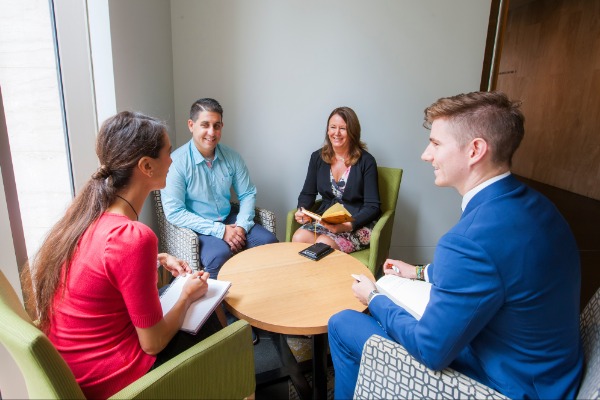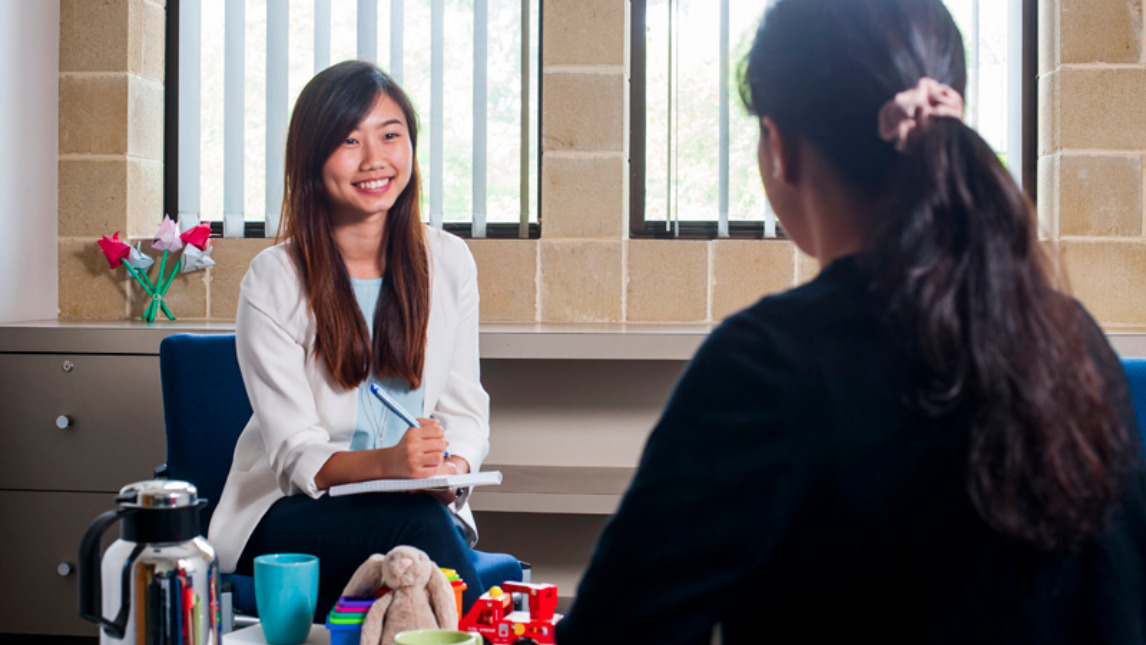 Robin Winkler Clinic
The Robin Winkler Clinic is a clinical psychology unit linked to the School of Psychological Science. Under the expert supervision of experienced clinical psychologists, provisionally registered postgraduate clinical psychology trainees carry out individual and group therapy treatment.
Awards and achievements

Fri, 1 Dec 2023

Meet Tanya Oxtoby, the UWA alumna who has made Football history

Wed, 22 Nov 2023

New study finds indoor mining service workers feeling the heat

Tue, 17 Oct 2023
Contact the School of Psychological Science