Olga Cironis: Dislocation
27 February – 5 June 2021


Olga Cironis works with familiar materials to make powerful sculptural forms that resonate with a sense of disenfranchised identity. Born to Greek parents in Czechoslovakia in 1963, she migrated to Sydney in 1971. The experience of migration and otherness, both her own sense of dislocation and that of those she encounters, permeates all of her installations, objects, photographs and videos. Together they present a carefully constructed ambiguity, achieved through a disturbing interplay between material, form and text, that is engaging, poignant and familiar.
Dislocation is a survey exhibition that amplifies recurring concerns about life, relationships, memory and empathy. Cironis often works with hair, gold, feathers and second-hand woollen blankets that play on their conflicting associations of warmth, security and intimacy, on the one hand, and abjection and corporeality on the other. Painstakingly hand-stitched tightly around a variety of familiar objects, they function as both a protective covering and a sort of embalming.
Over the past 30 years Cironis has exhibited numerous wrapped objects, including domestic furniture, animals, human and organic forms, found objects and the detritus of everyday life. Each piece creates a sense of that abiding otherness and dislocation that is at the core of her practice. Debuting a new video work and reconstructed pieces from previous decades, Dislocation showcases the ongoing practice of one of the most respected members of the Western Australian visual arts community. In March 2021, the first monograph about the work of Olga Cironis, with insights from Lisa Slade, Paola Anselmi and Jacqueline Millner, will be published by Art Collective WA and available for purchase from the LWAG Shop.
Artist
Olga Cironis
Media Release
Dislocation media release (1MB)
Catalogue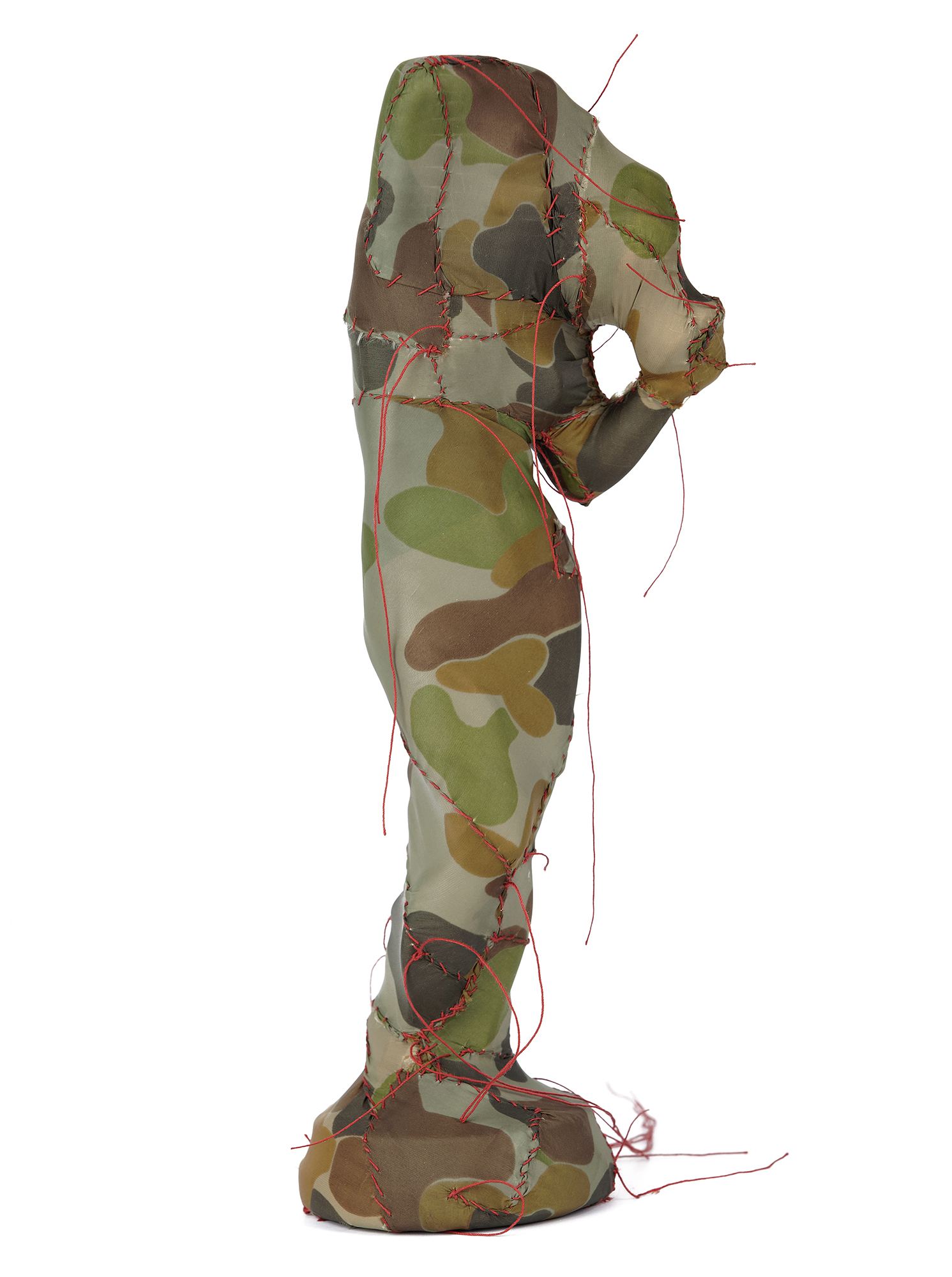 Olga Cironis, Uncrossable, 2017, repurposed ceramic ornament, military fabric and cotton thread, 36 x 13 x 10 cm, courtesy the artist and Art Collective WA.
Image: Olga Cironis, Alexandra (detail), 2013, archival digital print, 120 x 70 cm, courtesy the artist and Art Collective WA.