School of Social Sciences
Understanding human experience and exploring how and why society works
UWA's School of Social Sciences bridges social, physical and environmental sciences and brings a scientific approach to understanding the development and operations of societies and their influence the world. The School is home to three departments: Department of Archaeology, Forensics, Geography and Anthropology; Department of International Relations, Asian Studies and Politics; and the Department of Communication, Media and Linguistics. It is also a hub for engagement in regional Western Australia through the Centre for Regional Development and Centre for Rock Art Research and Management.

The School collaborates across government, community and industry to develop responses to major societal opportunities, challenges and injustices.
As a student, you can use your education to benefit communities around the world, applying your expertise to one sector or industry such as government, planning, finance or media, or choose to explore broad topics such as social change or relationships between citizens, community and state.
Through innovative research, industry placements and transformative education, our students forge critical understandings of local, regional and global issues.
Our disciplines and departments
Welcome from Head of School Professor Amanda Davies
Become a bilingual citizen of the world at the largest language hub in WA
With four European, four Asian and two Classical languages on offer, UWA is the leading institution in WA for language learning.
Immerse yourself in another language. Learn to see the world in a new way. Move between cultures with ease.
Hear about our new courses
Bachelor of International Relations
UWA's Bachelor of International Relations provides you with comprehensive knowledge of international relations from a range of perspectives — political, legal, historical, and sociological. In line with UWA's expertise and Perth's geography, you'll receive unique training focusing on the Indo-Pacific region.
Bachelor of Social and Environmental Sustainability
Are you passionate about creating a sustainable future? The Bachelor of Social and Environmental Sustainability provides a unique blend of social sciences, humanities, environmental studies, and policy.
Our notable alumni
Andrew Wong
Associate Television Producer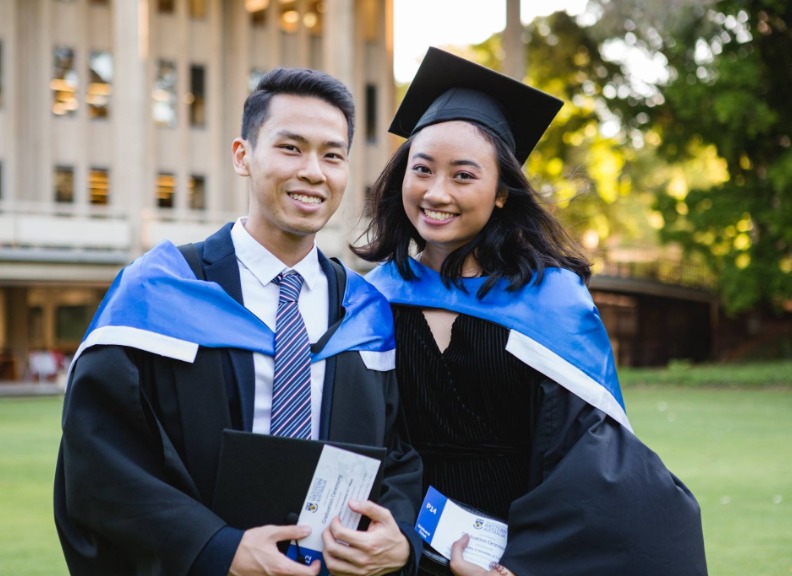 Andrew Wong
Associate Television Producer, Singapore
Bachelor of Arts '18 (Communication and Media Studies)
UWA Bachelor of Arts alumni, Andrew Wong, graduated in December 2018 with a major in Communication and Media Studies. A Singaporean national, Andrew returned home post-graduation and shortly after, joined a local media production company as an Associate Producer of documentaries broadcasted on networks such as Channel NewsAsia and National Geographic. Andrew is passionate about sports, movies and photography and is an avid traveller whose adrenaline runs on looking for new sights and hidden trails to capture that one "epic" photo.

"The visual language of film and photography is my passion amongst many others. The idea of creating content that engages with the audience, with stories from the various reaches of the world, is an exciting one. This was one of the reasons why I really enjoyed my time at UWA in the Communication and Media Studies major, as it gave me new experiences and road trips around the best sunsets WA can offer."
Patrick Morrison
Assistant Curator at Western Australian Museum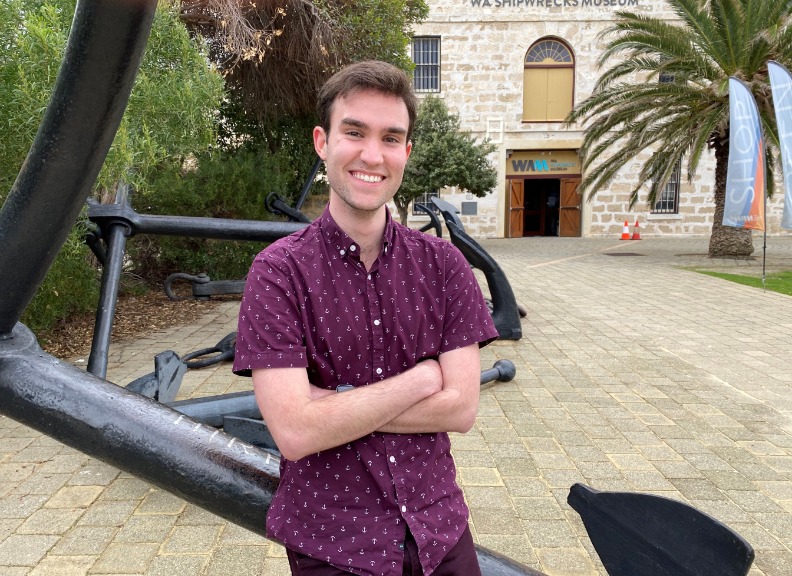 Patrick Morrison
Assistant Curator, Western Australian Museum
Bachelor of Science '18, Bachelor of Arts (Honours) '19 (Archaeology)
"I started studying straight after high school in 2016. My undergraduate majors were in Neuroscience and Archaeology, and in 2019 I completed an Honours in Archaeology.
I thoroughly enjoyed my time at UWA, and have especially fond memories of travelling for both archaeological field trips and debating competitions. I studied neuroscience after falling in love with it during the Brain Bee at high school, organised by Jenny Rodger at UWA.
My second major became archaeology after a very interesting first year class with Sven Ouzman, where I ended up sourcing and firing my own clay tablet for an assignment. I was lucky enough to get a job at the Museum straight after graduation.
I have remained connected to UWA since then, especially as I finish publishing work that I completed during my Honours year."
Amy Bowdrey
Program Support Coordinator at DVassist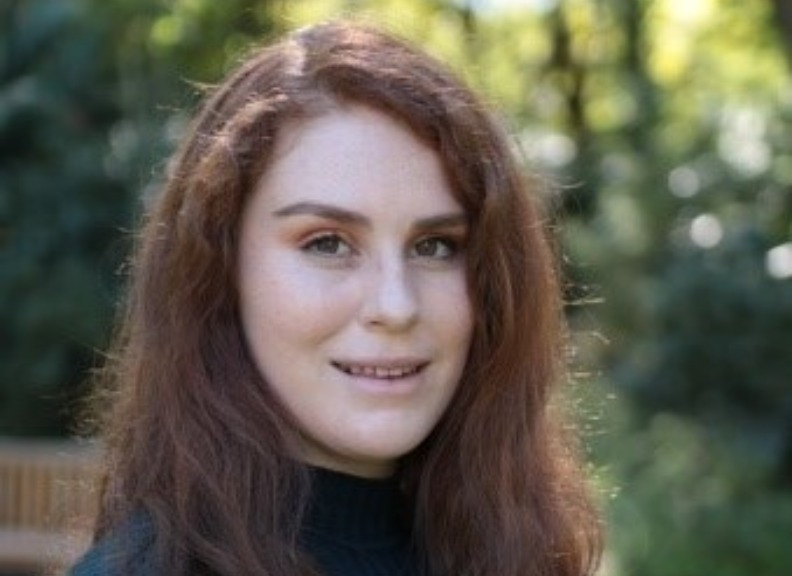 Amy Bowdrey
Program Support Coordinator, DVassist
Bachelor of Arts '19 (Political Science and International Relations, Law and Society)
"Since graduating, I have worked as the Research Officer and Program Support Coordinator at DVassist, an organisation supporting those experiencing domestic and family violence in regional, rural and remote Western Australia. UWA equipped me with the skills and experiences that have shaped my chosen career path. While I was there, I was able to complete an exchange to the University of York where I was able to learn from an entirely different perspective.
I continue to work with UWA even after graduating. I am involved in the Career Mentor Link Program where I mentor a student in their career development. My passion is to empower those to speak, not to speak for them. I hope that I can use my skills to empower people with lived experiences of injustice and inequality to develop their own organisations, causes or voices to empower others who are similarly impacted."
Aaron D'Cruz
Marketing and Product Manager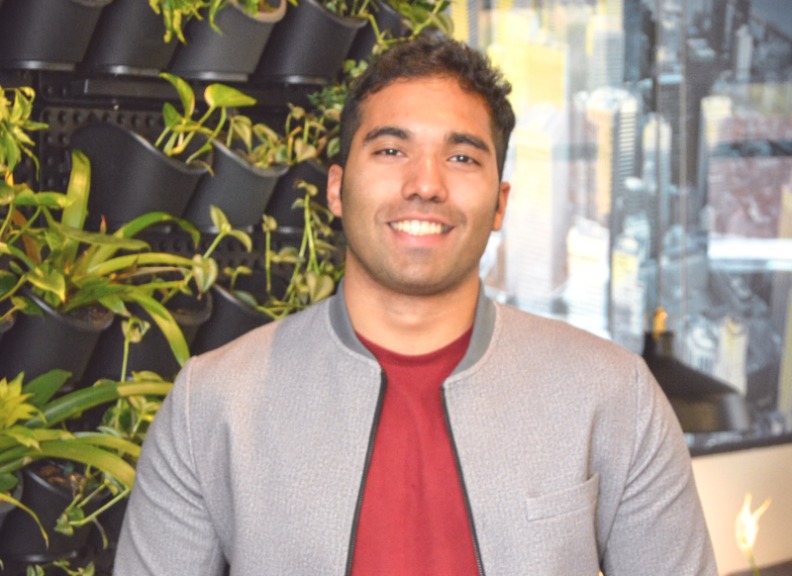 Aaron D'Cruz
Marketing and Product Manager
Bachelor of Arts,

'16 (Communication and Media Studies, Marketing)

"A few months before graduating from UWA in 2016, I was scouted by a publicly listed tech company. They found me on Twitter - for which I can only attribute to luck. But it was my former manager's reference that sold me – a reference only a mother can beat. Being a curious go-getter, I started co-organizing hackathons for the government. Doors instantly opened that helped me to start a consulting side-hustle, and was also where I met my co-founder, Chris. Two years ago we launched a construction software startup and we now have a team of seven.


Designing products the world has never seen before is beyond fulfilling. The process of exploration, ideation, designing and deploying is fun every step of the way, and allows me to experiment with different tools and ideas. It's the most interesting part of my career so far, and I'd like to continue creating bigger and bolder tools for the rest of my life."
Jessie Gordon
Multi-award winning musician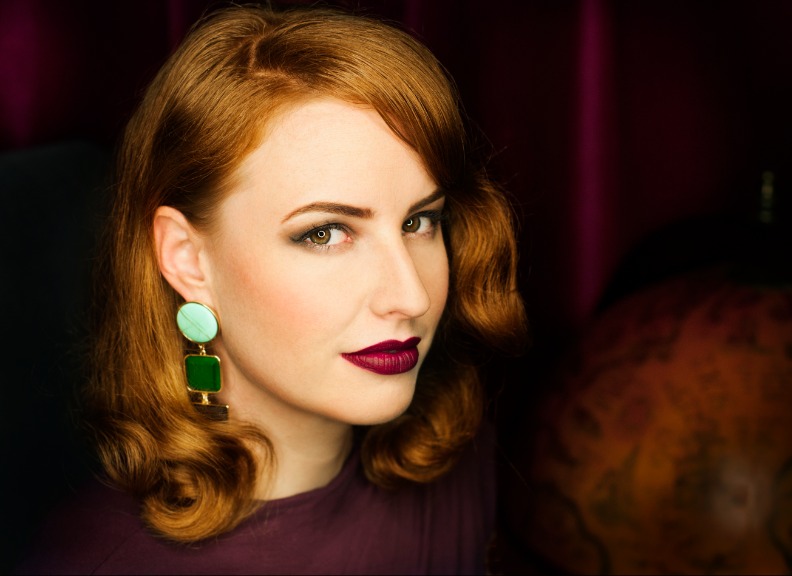 Jessie Gordon
Internationally acclaimed, multi-award winning musician
Bachelor of Arts '04 (Linguistics and Anthropology and Sociology)
Bachelor of Arts Linguistics and Anthropology graduate, Jessie Gordon, is an internationally acclaimed, multi-award winning musician whose musical passions span across jazz, blues, gospel and roots music. She is a jazz blues vocalist, vintage jazz dancer, raconteur and self-proclaimed cheese enthusiast.

Jessie's passion for music has taken her around the world, touring Southeast Asia, Germany, France, Spain, Italy and the UK. She has won 15 Music and Cabaret awards at FRINGE WORLD Festival and has received 22 nominations. Jessie has collaborated with local Perth bands including Sassafras, Apocalypse Lounge, The Dirty Blues Band, Perth Cabaret Collective, and the Anatomically Incorrect Gentlemen, and recently released two albums with her original music, A Work of Fiction and Best Friends.

In 2004, Jessie graduated with a Bachelor of Arts degree majoring in Linguistics and Anthropology. Following graduation, she undertook an honours year in anthropology and began a PhD which she never completed, having succumbed to the lure of bright stage lights.

"Anthropology changed the way I looked at the world. I can't emphasise enough the impact it had on me. I still remember the profound revelation I experienced studying gender and sexuality, and also healing and medicine, through an anthropological lens.

"For me the intersection of language and music provides a constant tension in performance. There are so many interpretations of a melody that can support the lyric of a tune, or provide a counterpoint to it. I use the skills I learned in my arts degree every day to think analytically about musical and lyrical content and find new ways to interpret and communicate on stage."
Our research strengths
We pride ourselves on our supportive and collaborative research environment, pooling our expertise to work for the greater good. This is reflected in our cross-disciplinary research strengths, which bring together researchers from across the school at all stages of their career.
Research centres and entities
Contact
Access
School Operations, ARTS:G.41 weekdays 8.00am to 4.00pm
Map