Paper Cut: Haus of Memories
20 April – 8 May 2021


Haus of Memories is a month-long residency led by Studio Kiin that explores and gathers fragments of how we archive and draw upon memory to remember our future past. Local Oceanic communities and friends are invited to contribute and engage with text, visual art and live performance that embodies and unpacks how we remember ourselves as Indigenous womxn.
Studio Kiin Lead Creatives
Emele Ugavule
Emele is of Tokelauan and Fijian descent. She is a multidisciplinary storyteller. Emele works across live performance, film, tv & digital media as a writer, director, producer, performer, educator and mentor. Her work explores creative processes and outcomes grounded in Indigenous ways of knowing, and nurturing the vā where embodiment, cultural expression, digitisation and neuroscience intersect.
She is the Creative Director of Talanoa, founder of Studio Kiin, Co-host of Solwata Kin podcast and a sessional lecturer at the Western Australian Academy of Performing Arts.
Elsie Andrewes
Elsie Andrewes is a Fiji born illustrator and part time florist based in Whāngārei, Aotearoa / New Zealand.
Elsie's works span across traditional and digital media, covering portraiture, botanical illustrations and surrealist concepts with inspiration stemming from her heritage. Most pieces are completed with and for the Pacific people in mind, utilising vibrant colours and traditional design.
Linda Iriza
Linda Iriza is a Rwandan currently based in Boorloo (Perth). Her work centres African youth and continues to create community projects that bring them together physically and digitally. She does this through collectives like Soul Alphabet; where they support young bla(c)k and brown creatives through events, art exhibitions, workshops and various other projects. Linda is also a youth organiser at Boorloo Justice, a community led grass-root organisation. In recent years, she has also grown an interest in honouring her ancestors by digging deeper into Rwandan historical archives. In 2020, she launched a project called Amateka Series which aims at curating experiences that nurture a culture of collective learning. The project has bi-monthly virtual history programs that are done through live conferences and workshops that bring together Rwandans across the world and in the past they've had up to 190 attendees streaming from so called Australia, Aotearoa, Rwanda, South Africa, UK, Canada and more.
This drive for archival work and ancestral ways of knowing has connected her to Studio Kiin where she is a people weaver. Studio Kiin is an Indigenous led creative studio founded by Emele Ugavule. Her passion for creating spaces for young Africans goes beyond borders; as she founded Nuru Tours which is an ethical travel project that works to connect the African diaspora to Africa. Linda is interested in learning more about the art of storytelling, Afropresentism and intersectional feminist work.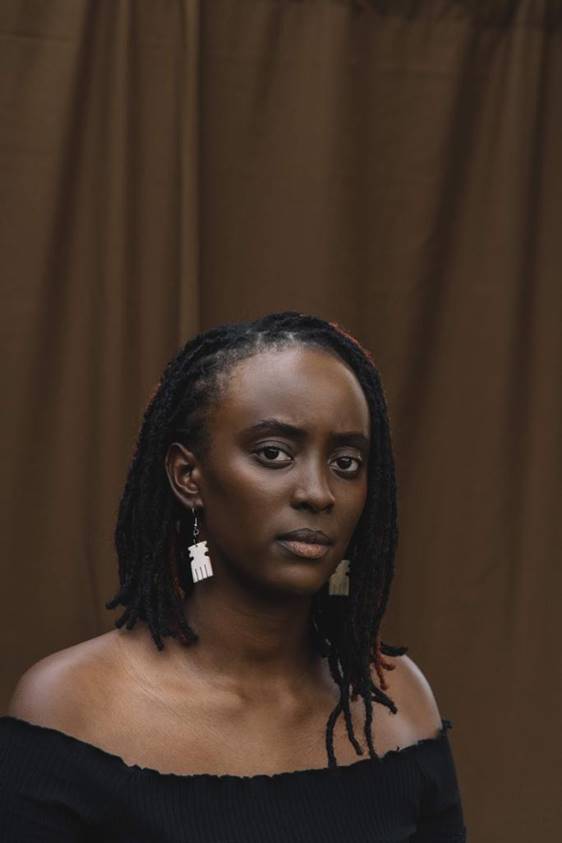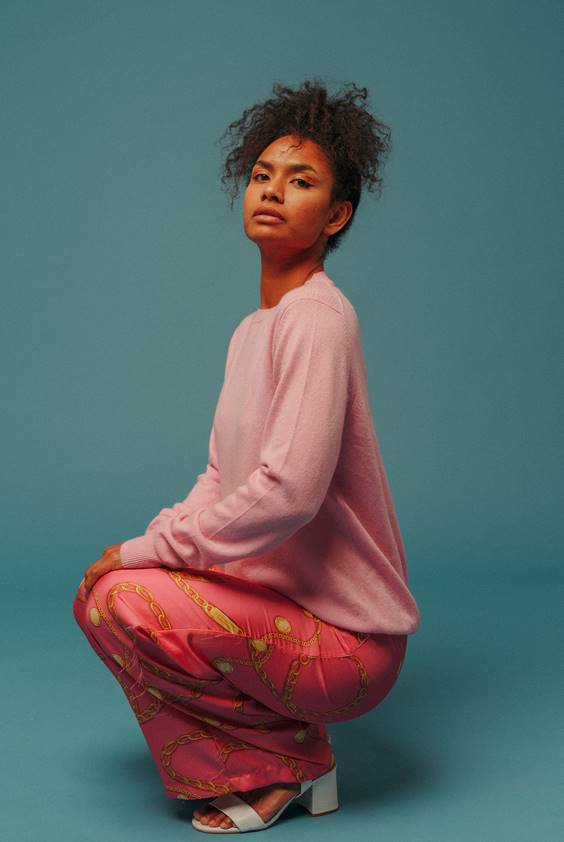 Natasha Ratuva
Natasha Ratuva (her/she) is an indigenous Fijian multi disciplinary creative from Kadavu and Bua on her maternal side. She was born and raised in Fiji and has been living in Aotearoa for the last 8 years. Her work celebrates her ancient ties to tangata whenua and Moana peoples. She often uses the human anatomy and colour to talanoa with her ancestors and archive indigenous knowledge that has been passed down.
Natasha moved to a farm in the South Wairarapa only 5 months ago, where she is raising pigs, lambs, planting native trees and eating from the land. This has been informing how she creates, as she learns subsistent ways her ancestors lived/live in unison with nature. Returning to these practices is an important component to the climate crisis solution and a form of allowing ourselves to remember our future past.
Header image by Elsie Andrewes.