Event details
Location
Woolnough Lecture Theatre, UWA
Date and time
Saturday 14 November, 11am-4pm
Event type
Audience
Event Fee
Registration
Thinking Queerly
Saturday 14 November, 11am-4pm
Thinking Queerly is a symposium examining the links between queer histories and their social contexts through the lens of art practices.
It features keynote presentations from Australian jurist, academic and former Justice of the High Court, the Hon Michael Kirby AC CMG and Dunja Rmandić, Acting Curator of International Art, Art Gallery of Western Australia. It also includes panel discussions on queer curating and the relationship between history and social practice.
The symposium will be live streamed here, 11am-4pm AWST, and will be followed by additional celebrations on the UWA campus, including a book launch at the Lawrence Wilson Art Gallery and the Pride WA Arts Picnic at the University Club of Western Australia.
Thinking Queerly is organised alongside the exhibitions HERE&NOW20: Perfectly Queer and A Sorrowful Act: The Wreck of the Zeewijk. It is presented in partnership with Pride WA, UWA LGBTIQA+ working group, UWA Law School and Lawrence Wilson Art Gallery.
Symposium Schedule
Woolnough Lecture Theatre, UWA | $10 tickets, book here
10.30am-11.00am: Registration
11.00am-11.10am: Introduction and Acknowledgment of Country
11.10am-12.10pm: Opening Keynote from Michael Kirby
12.15pm-1.15pm: Panel 1: History and Social Practice with Duc Dau, Jo Darbyshire, Drew Pettifer and Peter Waples-Crowe
1.15pm-2.00pm: Lunchbreak
2.00pm-3.00pm: Panel 2: Queer Curating with Theo Costantino, José Da Silva, Brent Harrison and Melissa McGrath
3.05pm-3.50pm: Closing Keynote from Dunja Rmandić

CONTINUE ON
4.00pm-4.30pm: Book Launch of HERE&NOW20: Perfectly Queer and A Sorrowful Act: The Wreck of the Zeewijk at Lawrence Wilson Art Gallery
2.00pm-6.00pm: PrideFEST Soiree, University Club of Western Australia, free with registration here
Live Stream
Saturday 14 November, 11am-4pm AWST
About the Speakers
The Hon. Michael Kirby AC CMG
Michael Kirby was a judge of the High Court of Australia 1996-2009. Before that, he served in various judicial positions from 1975. Since his retirement from judicial post, he has undertaken many international tasks. He was a Commissioner on the Global Commission on HIV and the Law (2011-12) and Chair of the UN Human Rights Council's Commission of Inquiry on North Korea (2013-14). He currently serves as Co-Chair of the International Bar Association's Human Rights Institute (2018-). He has been engaged in many activities including LGBTIQ issues and lives in Sydney with his partner, Johan van Vloten, whom he married in 2019 on the 50th anniversary of their meeting.
Dunja Rmandić
Dunja Rmandić is the Acting Curator International Art at the Art Gallery of Western Australia, and has been at AGWA since 2015. Her projects at the Gallery include spaced 3:north by southeast (2017, with International Art Space), WA Now shows with Eveline Kotai, Tom Muller and Teelah George (upcoming), THEATRE /s (upcoming). Prior to AGWA, she was Curator of Collections at Devonport Regional Gallery, Tasmania, and has worked in a number of commercial and public galleries since graduating with Masters in Art Curatorship in 2007. She guest edited Art Monthly Australasia (March 2020) and has published a number of catalogue essays and chapters. She lives and works on Wadjuk Noongar boodja.
Dr Theo Costantino
Theo Costantino is a queer non-binary artist and writer based on Whadjuk Noongar Boodja / Perth, and Executive Director of ART ON THE MOVE. Their artwork is held in collections including the Art Gallery of South Australia, Art Gallery of Western Australia, The Cruthers Collection, Murdoch University and John Curtin Gallery. Theo's short story 'Meniscus' was published in Global Dystopias by The Boston Review in 2017, and their book chapter 'Ruination and Recollection: Plumbing the Colonial Archive' appears in Visual Arts Practice and Affect: Place, Materiality, and Embodied Knowing (ed. Ann Schilo, Rowman & Littlefield 2016).
José Da Silva
José Da Silva is the Director of UNSW Galleries, Sydney. He previously contributed to an ambitious program of exhibitions and projects at the Queensland Art Gallery | Gallery of Modern Art for more than a decade. He has been part of the curatoriums for the Asia Pacific Triennial of Contemporary Art (2006-2018) and curated the major exhibitions Friendship as a Way of Life (2020, with Kelly Doley), Gemma Smith: Rhythm Sequence (2019), David Lynch: Between Two Worlds (2015), Earth and Elsewhere (2013), and the forthcoming The Colour Line: Archie Moore and W.E.B Du Bois (2021).
Jo Darbyshire
Jo Darbyshire is a West Australian painter and social history curator. In 2003, while undertaking a Master of Creative Arts in Cultural Heritage at Curtin University, she worked as artist-in-residence at the WA Museum to create a groundbreaking exhibition The Gay Museum; the history of lesbian and gay history in Western Australia. She uses strategies from the visual arts such as juxtaposition, found objects, text as a visual tool, together with rigorous research skills, poetry, humour, and a touch of courage to investigate the idea of the 'absence of evidence' in museum and art galleries.
Dr Duc Dau
Duc Dau is a scholar of literature, visual culture, and digital media, currently based at the School of Humanities at UWA. She is the author of Touching God: Hopkins and Love (2012) and co-editor of Queer Victorian Families: Curious Relations in Literature (2015). Duc is completing Gender, Sexuality, and the Song of Songs in Victorian Literature and Culture (under contract), which will explore the themes of love, marriage, and religious eroticism in the work of nineteenth century writers and artists, such as Dante Gabriel Rossetti, Edward Burne-Jones, Phoebe Anna Traquair, and Simeon Solomon.
Brent Harrison
Brent Harrison is an early career artist and curator based in Boorloo (Perth) who graduated with a Bachelor of Arts (Honours) in Fine Art from Curtin University. Harrison curated HERE&NOW20: Perfectly Queer at the Lawrence Wilson Art Gallery, the first group exhibition to be held at an institution in Western Australia in over twenty years that exclusively features the work of local queer artists. He participated in the Australia Council's Professional Development Program as an Exhibition Attendant at the 2019 Venice Biennale and is currently an artist in residence at the Perth Institute of Contemporary Arts (PICA).
Melissa McGrath
Melissa McGrath is a curator, writer and collaborator from Boorloo Boodja/ Perth. She has worked in museums, galleries, artist run and community arts organisations in Perth, Adelaide, Sydney, Italy and America undertaking communication, education, installation, governance and curatorial roles focusing on projects at the intersection of contemporary and community practice. She is presently Curator at Mundaring and Midland Junction Arts Centres and co-edits Semaphore, a platform for writing about art and culture from Western Australia.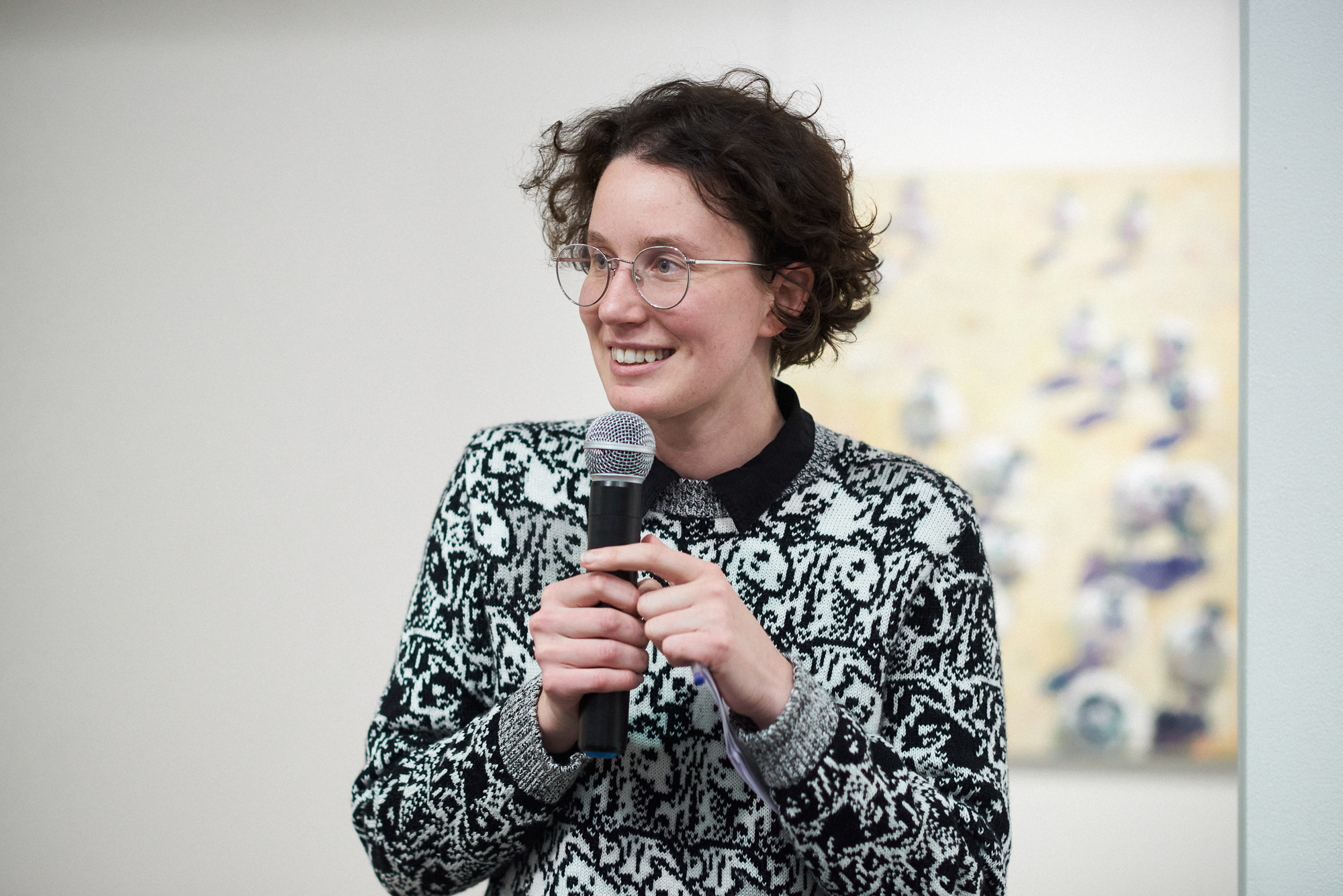 Dr Drew Pettifer
Drew Pettifer is an artist, (non-practicing) lawyer and a lecturer in the School of Art at RMIT University where he currently manages the Honours program with Mikala Dwyer. His art practice works across photography, video, print, installation and performance and engages with histories of queerness, photographic theory, archival art practices, and social politics. Drew has exhibited widely nationally and internationally and his work is held in various collections, including the National Gallery of Victoria, Art Gallery of South Australia, National Gallery of Australia, and the Shepparton Art Museum, as well as private collections.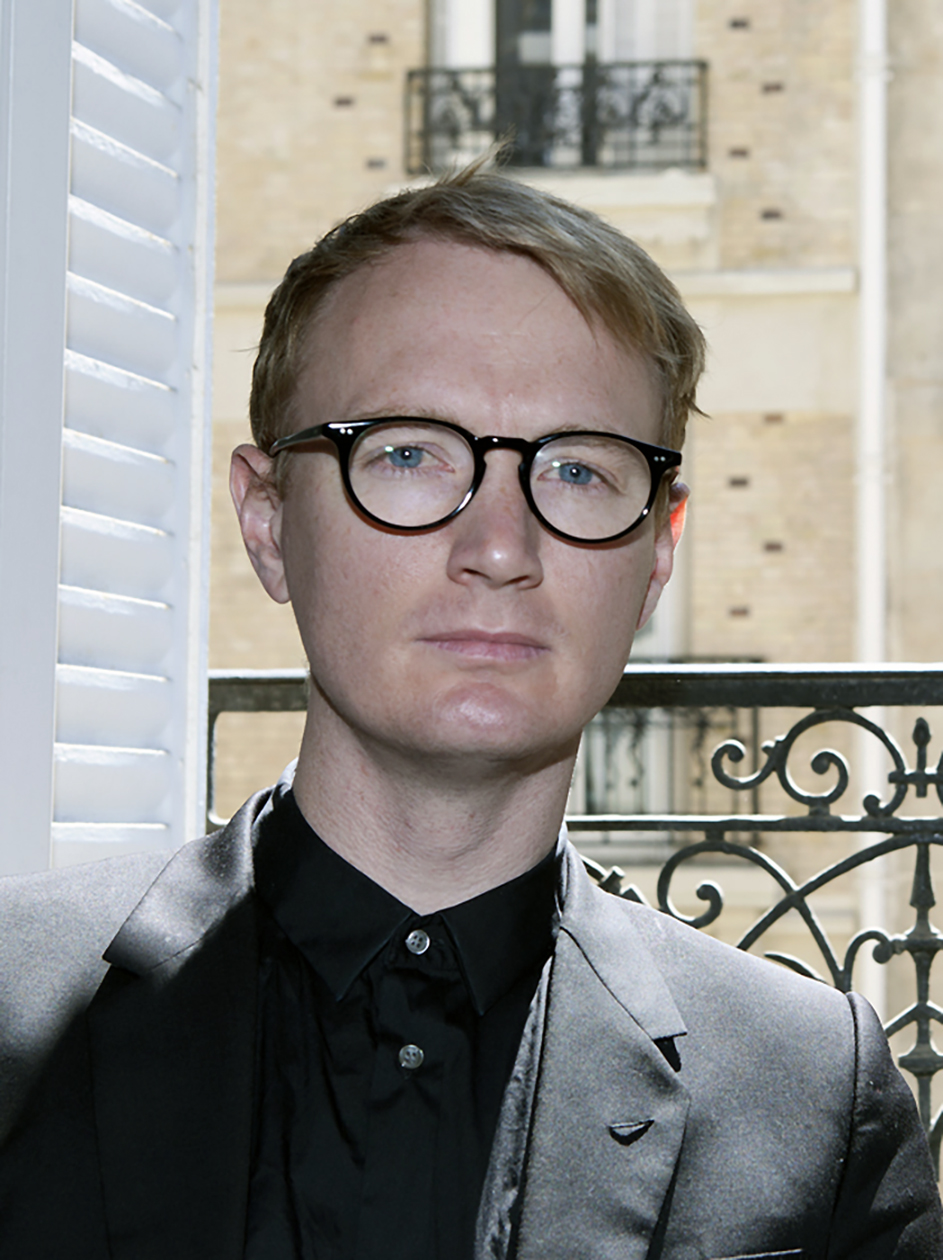 Peter Waples-Crowe
Peter Waples-Crowe is a Ngarigo artist living in Melbourne. His intersecting experiences as an Aboriginal person and his work with community health and arts organisations give him a unique perspective as an artist and community cultural development worker. Waples-Crowe creates bold colourful work that explores the representation of Aboriginal people in popular culture, often referencing the dingo as a totemic figure and an analogy for queer, outsider Mob. In 2019 Peter was awarded the Melbourne LGBTI Community GLOBE artist of the year award, won the 2D Metro Tunnel Prize at the Koorie Art Show and was featured in a short documentary called insideOUT that screened in Our Stories on NITV in December.
Please note: in keeping with the University's guidelines, space is limited for this event and advanced registration is required. Hand sanitiser will be available at the door and we ask that visitors observe social distancing. If you are feeling unwell, please cancel your booking.
Header image: Installation view, A Sorrowful Act: The Wreck of the Zeewijk, Lawrence Wilson Art Gallery, featuring (left to right) by Drew Pettifer: Untitled (Roel), 2019-20, single channel HD video; Untitled (Bram), 2019-20, single channel HD video; Untitled (Sand) and Untitled (Shale), 2020, installation, collection of the artist. Photo credit: Bo Wong.