WA's only tertiary dental training centre
The UWA Dental School is WA's only tertiary dental training centre, offering aspiring and existing dentists a range of practical and innovative postgraduate courses in a high-tech dental teaching and learning facility.
The graduate Doctor of Dental Medicine (DMD) program extends over 4 years and is clinically focused with early clinical contact and exposure to research activity. The Doctor of Clinical Dentistry (DClinDent) postgraduate speciality training extends over 3 years, offering programs in Dento-maxillofacial Radiology, Endodontics, Orthodontics, Periodontics, Prosthodontics, Paediatric Dentistry and Oral Medicine. These programs enrich the training environment at the School, and offer opportunities for advanced patient care.
The School operates the Oral Health Centre of WA (OHCWA), a centralised public tertiary referral centre and dental teaching hospital, where eligible patients are treated on behalf of the State Government of WA. OHCWA offers a full range of general and speciality dental services to the Western Australian community, and we are proud of the high standard of care provided by our clinicians, dental clinical assistants and laboratory technicians.
"We strive to integrate education, research and clinical care; so our graduates can serve both individual patients and communities. Dentists also need skill sets and knowledge which enable them to participate with other health care professionals, to holistically cater for health needs of the Western Australian, Australian and overseas communities."
Professor Hien Ngo, Dean and Head, UWA Dental School, and Director, Oral Health Centre of Western Australia.
Our vision, mission and motto
Our Vision
To be recognised internationally as a contemporary, progressive, innovative and vibrant centre of excellence in dentistry.
Our Mission
To achieve excellence in dental education, research and oral health care to the benefit of our local community and the advancement of dentistry globally.
Our Motto
Achieve excellence, pursue impossible.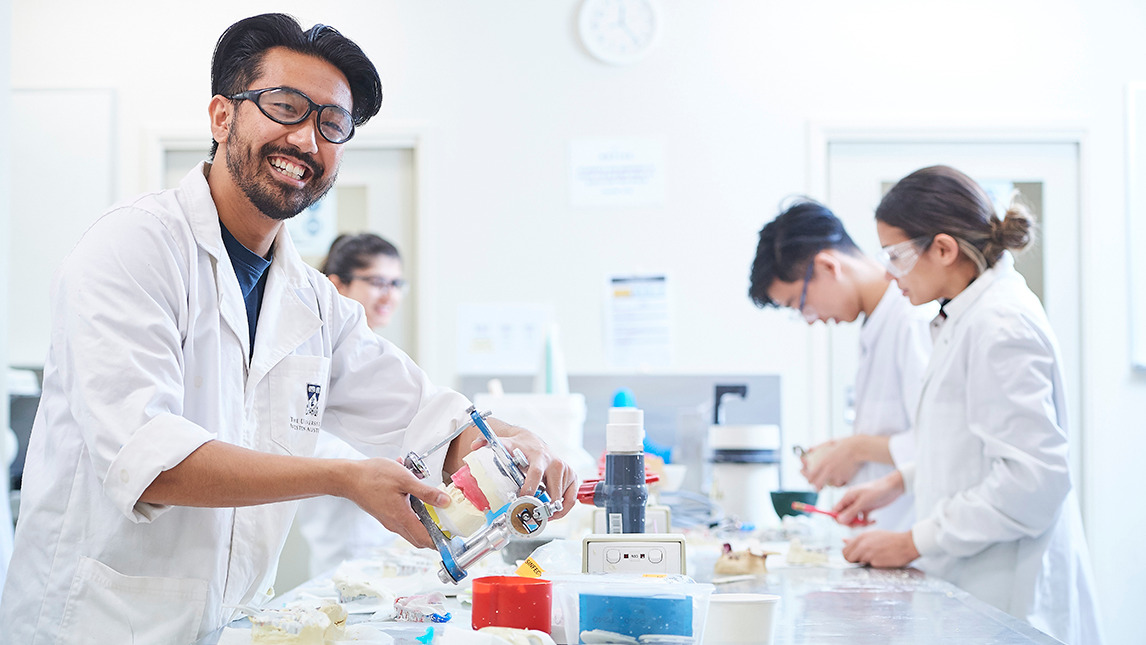 Courses
Doctor of Dental Medicine
You'll be based at the Oral Health Centre of Western Australia, a high-tech dental teaching hospital and learning facility on the UWA Health campus in Nedlands. You will learn by treating patients under close supervision by highly experienced and skilled tutors, or by observing general and specialist dentists treating a wide range of dental conditions. Successful graduates can register with the Dental Board of Australia as a dentist and enter the profession immediately.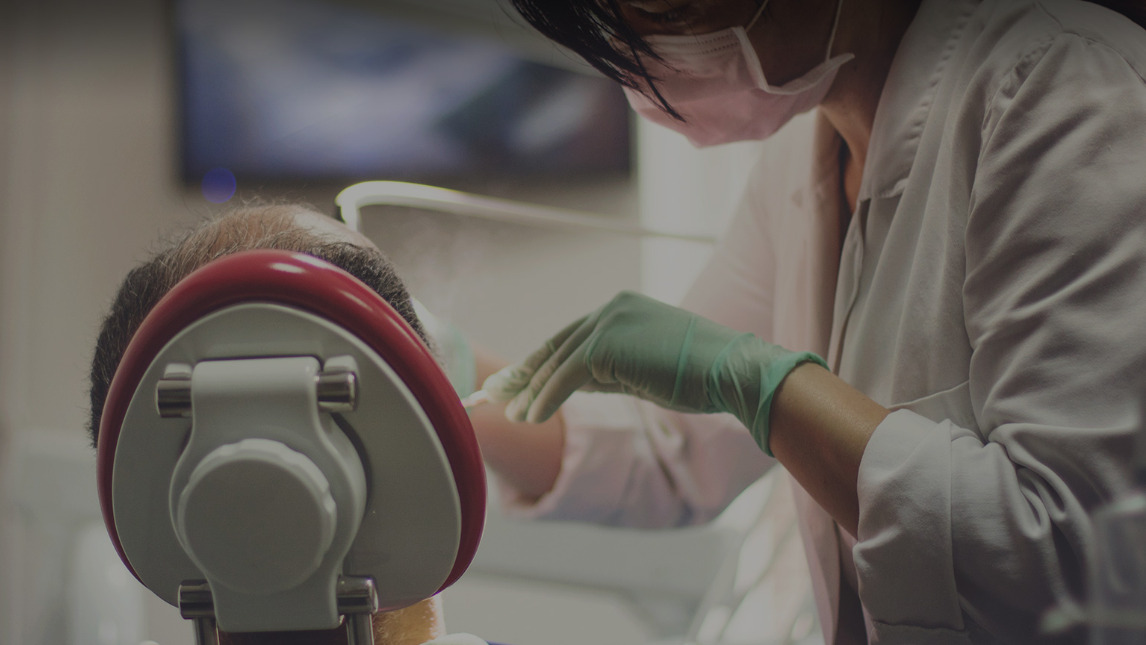 Doctor of Clinical Dentistry
The Doctor of Clinical Dentistry is a three-year, full-time specialist training program for qualified dentists accredited by the Australian Dental Council for specialist registration with the Australian Health Practitioner Regulation Agency. Visit the DCD course page for further information on our specialisations which include Endodontics, Orthodontics, Periodontics, Prosthodontics, Paediatric Dentistry and Oral Medicine.
Applications for 2023 commencement have closed for most specialisations. Please refer to admissions requirements for information regarding eligibility and the selection process.

Professional development
The UWA Dental School partners with the Australian Dental Association (WA Branch) in providing high-level continuing professional development as part of WA Dental CPD. This involves continuing dental education, clinical excellence, as well as dental and oral research relevant to the profession. The collaborative effort between the ADAWA and the Dental School is a testament to both organisations' commitment to quality professional development. A list of available courses at ADAWA can be viewed here.
AJ Herman Fellowship Lecture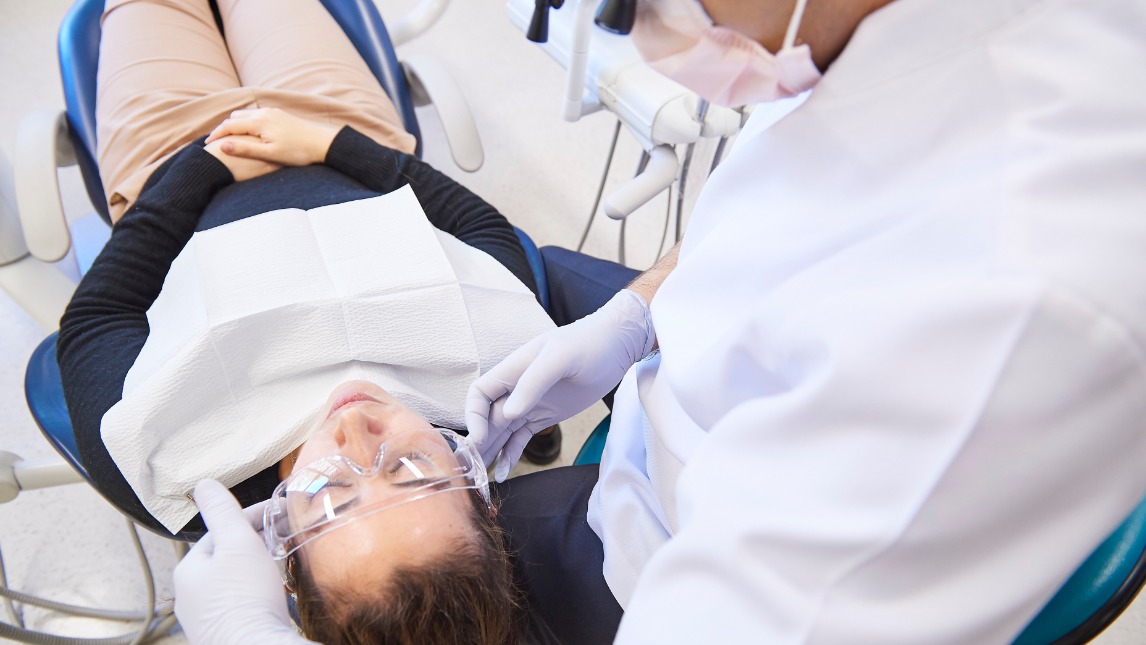 Each year the Dental School invites a distinguished scholar from outside Western Australia to the University to undertake research or to teach in the School. A lecture is presented by the Fellowship awardee.
In 2019, the School welcomed Professor W. Murray Thomson, an experienced dental researcher and specialist in dental public health. He is well known for his influential life-course work in the renowned Dunedin Study.

UWA Adjunct and Clinical Title Holders
Adjunct appointments provide a mechanism for The University of Western Australia to recognise suitably qualified and experienced individuals who make a significant contribution to the academic activities of their Schools.
There are two categories of adjunct – those who are actively engaged in clinical practice (Clinical titles) and those who are non-clinical (Adjunct titles). For any queries, please contact adjunctappl-sah@uwa.edu.au
Contact the Dental School
Location
Find us on campus
Map