Ross Seaton made a commitment early in his life to be an artist and by the age of thirty he had devoted much of his time to giving his ideas a visual form. Whether in notebooks, on computer paper, old Holland blinds, canvas or on cardboard collected from the roadside, he compulsively made paintings and drawings to document his ideas and represent the world he encountered. It was the fulcrum of his life for the next forty-five years.
Untitled Landscape, c 1968, oil on board
Several of the earliest works Ross completed are landscapes, painted whilst on his first teaching placement at District High Schools in Wagin and Kulin in the Wheatbelt of Western Australia.

He was a Maths & Science teacher, but his passion for depicting the world around him led him to create a group of paintings of the local landscape.

They are the products of a competent amateur coming to terms with the complexities of picture-making. They are the works of a journeyman developing his skills and honing his passion.

His proud mother had them framed and hung in the family living room.


On his return to Perth in 1969 Ross began to experiment in earnest. According to his wife Marilyn, he "...experimented with various media and styles – oils, acrylic, chalk, and dyes on fabric. He wanted to see what could be expressed with just one colour, and the challenge of controlling dye on fabric presented an irresistible challenge, even though it was very expensive."
This was an intense apprenticeship though, once again, little evidence of it remains. One of these works, a landscape, Ross sold to the UWA Physics Department.
This was not an idle activity, this was research and intent study leading to the development of a theory and methodology that would provide him with the solid foundation on which to build his practice as a serious artist.
Untitled Landscape, c 1968, oil on board
The purpose of the artist is to find the truth… the artist who is a physicist, architect and generally well-informed and who is able to sense Form in nature has a very much greater opportunity to make a substantial contribution.

- Ross Seaton, 30 January 1983, handwritten in a student exercise book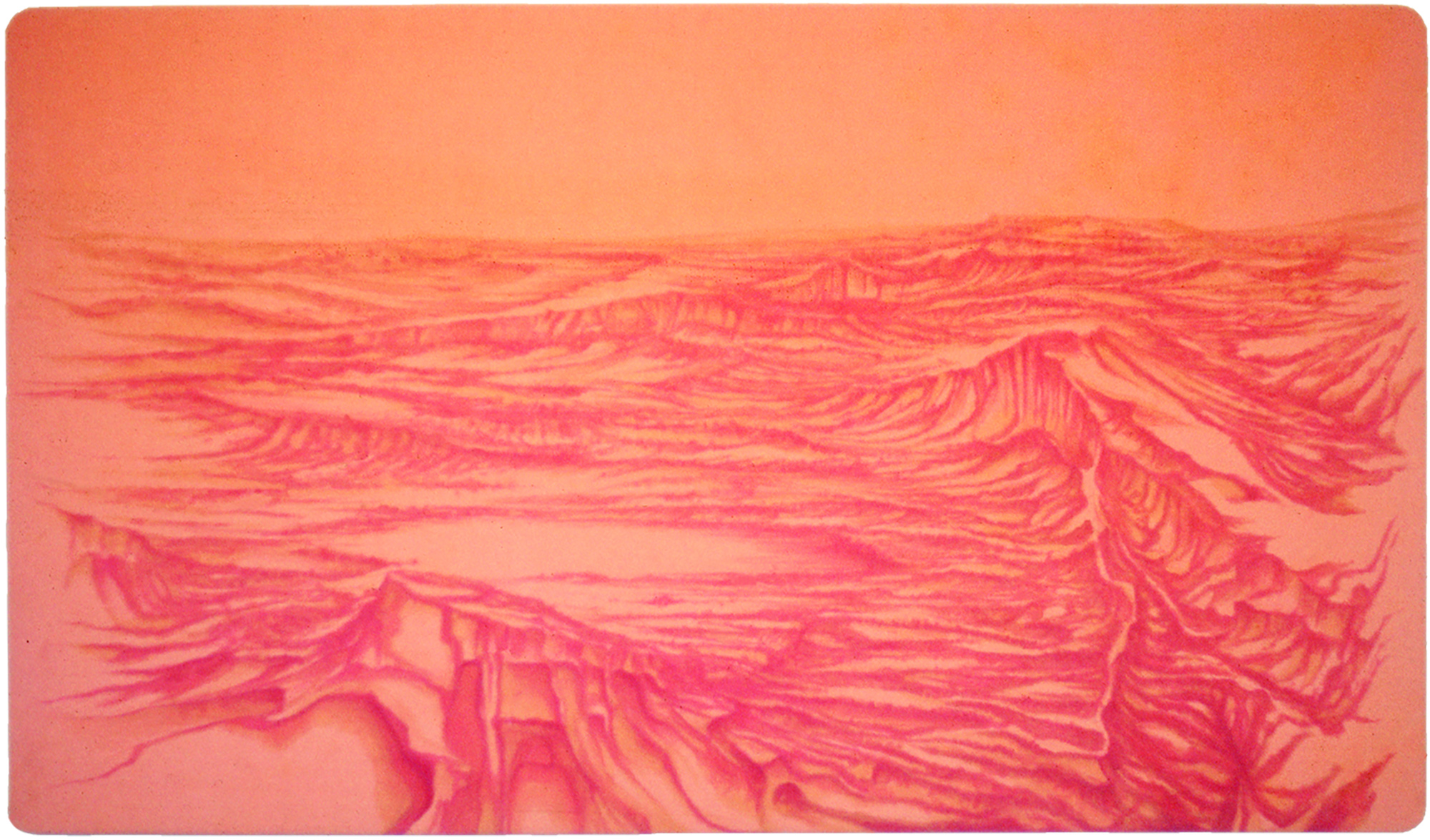 Red Landscape, 1971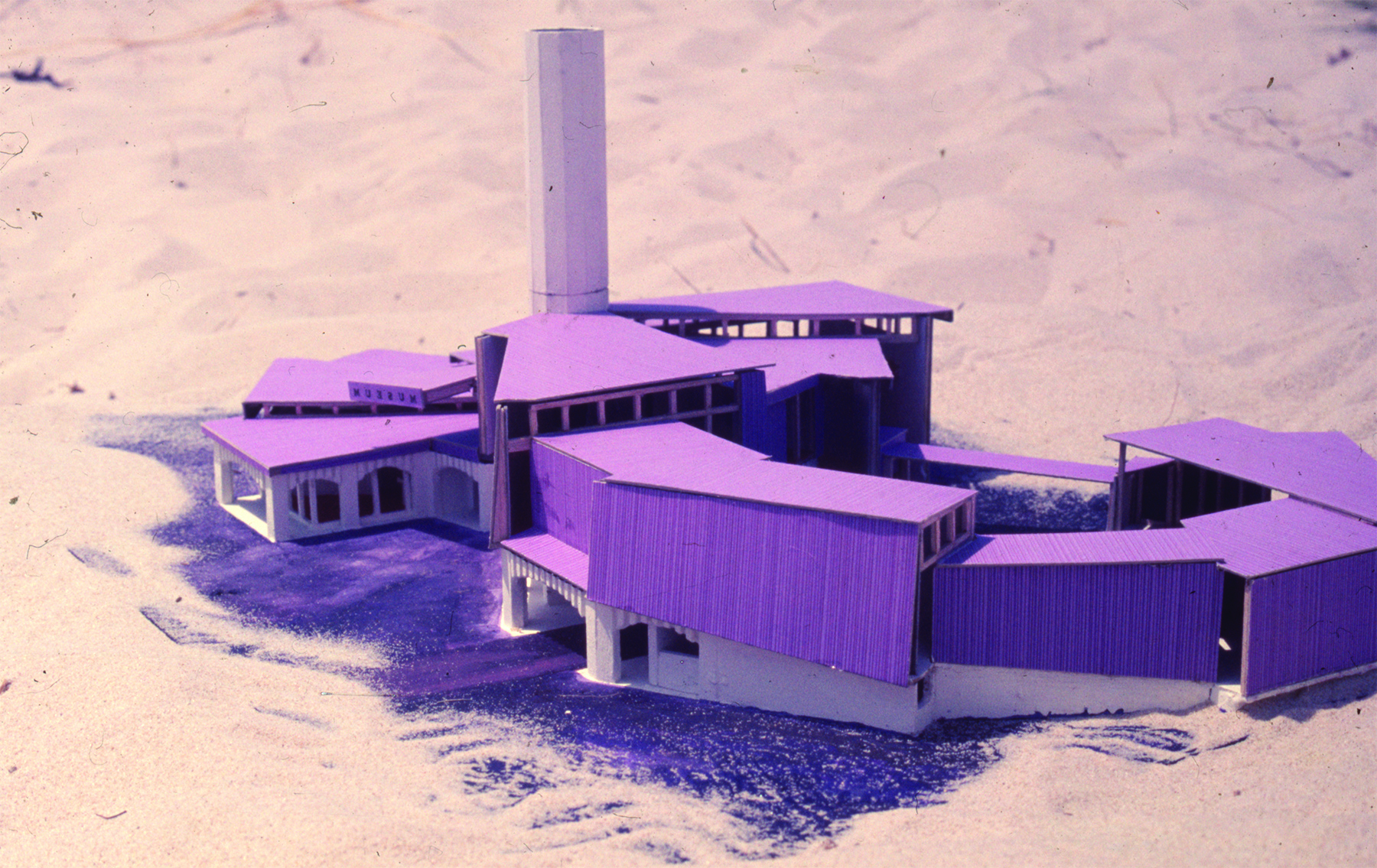 Above and below: model made as an architecture student at UWA, photographs c 1970





Searching for a more creative outlet Ross returned to Perth in 1969 and enrolled at the University of Western Australia in the Bachelor of Architecture degree.
He was inspired by Ayn Rand's novel The Fountainhead, in which the main protagonist, Howard Roark is an architect who believes "… the degree of a man's independence, initiative and personal love for his work determines his talent as a worker and his worth as a man."
Roark's mantra provided Ross with the confidence to drop his academic studies and focus on learning what he needed to know.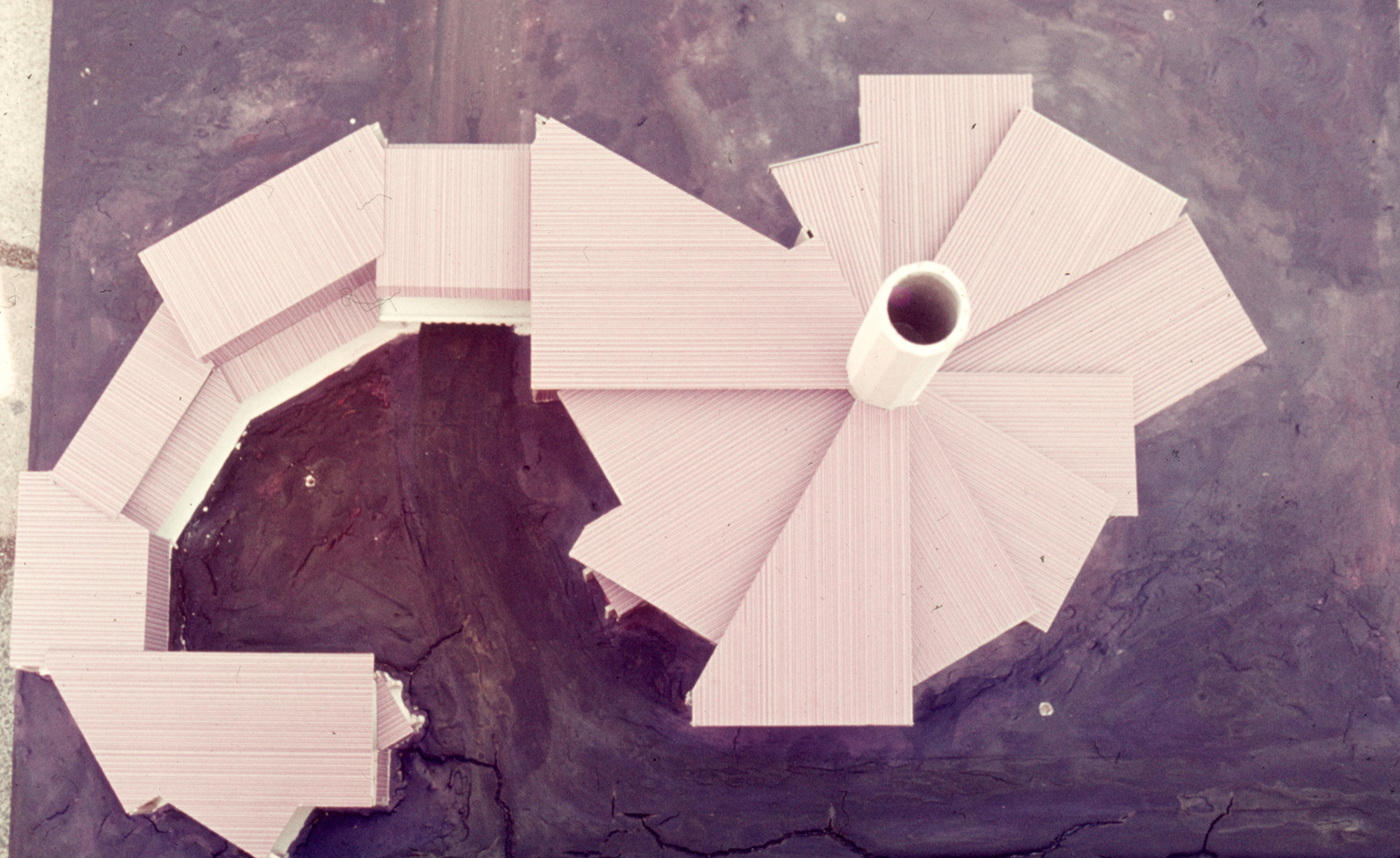 Ross & Marilyn, c 1980, oil and crayon on board, 42.3 x 30 cm
Ross's relationship with his wife Marilyn was under considerable strain and after 6 years the couple separated in 1976.
He completed this double portrait of his wife and himself sometime later.
A key factor in Ross's creative practice was the integration of his life and his work, to the degree that one and the other are intertwined, indeed enmeshed, to such an extent that all his activity is merged into a grander creative preoccupation.