UWA Public Policy Institute
Providing informed leadership by maximising the policy impact of UWA research in Western Australia, Australia and the Indian Ocean region
The UWA Public Policy Institute (UWA PPI) is a bridge between academic research and government, public and business needs.

It provides informed leadership by maximising the policy impact of UWA research in Western Australia, Australia and the Indian Ocean region.
What we do
Run a dynamic public events program on a range of social, economic and political issues of the day.
Produce and disseminate reports for government policymakers and business stakeholders.
Provide UWA research expertise to policymakers.
Organise private roundtable discussions for closer exploration with key decision-makers and advisers.
Run training and workshops for UWA researchers on how to work with government, business and not-for-profits.

Hear the latest
Join our mailing list to receive event invitations and our triannual newsletter, The UWA Public Policy Lineup.
Recent publications
WA 2050: People, Place, Prosperity
What could Western Australia look like at mid-century and how do we get there? This report aims to stimulate progress, joining expertise from 50+ contributors across the state's sectors to expose future issues, their implications, the trade-offs involved, and the actions that can be taken now to drive positive change.
WA 2050: People, Place, Prosperity (PDF 12.5MB)
WA 2050: People, Place, Prosperity (RTF for screen readers 9MB)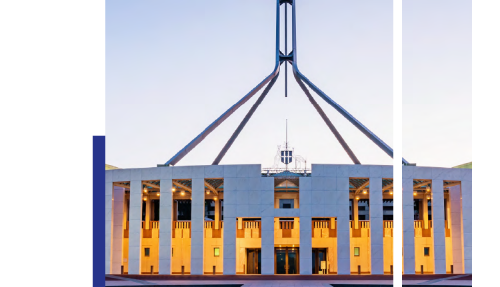 Public Policy Engagement Guide: A Tool for UWA researchers

The only publicly-available guide of its kind in Australia, this publication upskills UWA researchers on how to engage potential government collaborators and funders, and how to make policy impact.
Upcoming events
Imagining a new policy agenda for Australian arts and culture
Thursday 6 October, 5:30 – 7pm AWST
State Library of Western Australia and live-streamed via Zoom
Read more and register
A thriving arts landscape is the bedrock of a connected and creative society. Australia has the oldest continuing cultural traditions in the world, a talent pool of practitioners and resilient art organisations, and a multicultural heritage of stories. With the upcoming new National Cultural Policy, fresh debate is needed to imagine a new policy agenda for Australian arts and culture. This panel discussion and Q&A will reflect on how we can re-nourish our creative landscape.
---
The 2022 Laki Jayasuriya Oration with Dr Anne Aly MP
Thursday 13 October, 5:30 – 7pm
Murdoch Lecture Theatre, UWA
Read more and register
Emeritus Professor Laksiri (Laki) Jayasuriya (1931–2018) was an intellectual, policy and campaigning pioneer. In honour of his life and rich legacy, this year's Laki Jayasuriya Oration will be delivered by The Honourable Dr Anne Aly MP, Minister for Early Childhood Education and Minister for Youth, and titled 'Why we need to recalibrate our approach to multiculturalism'.
---
An Asian Century retrospective: the future of Asia-oriented public policy
Wednesday 9 November, 5:30 – 7pm
Online via Zoom
Read more and register
In 2012, the Gillard government launched the 'Australia in the Asian Century' White Paper, heralding an emerging era marked by Asia's rise and influence in the world order. However, a decade later, the Asian Century lies almost forgotten as a cohesive national policy strategy. What happened to the Asian Century? What were the relative successes and missed opportunities of the White Paper in the past decade? How do we best foster Asia-literacy and centricity across our policy landscape? Why is an outlook towards Asia important for future public policy?
---
From modern slavery reporting to human rights due diligence: global trends in business and human rights
Thursday 10 November, 5:30 – 7pm
Online via Zoom
Read more and register
An event in collaboration with the UWA Law School and UWA Modern Slavery Research Cluster.
The Modern Slavery Act is currently undergoing review and commentators are increasingly looking to superior models for protecting human rights in businesses and their supply chains. The human rights due diligence model has been described as the 'gold standard' in business and human rights. We ask, what is 'human rights due diligence'? What is the difference between the Modern Slavery Act and the 'human rights due diligence' model? How would such a model work in Australia?
Our collaborators
Government, not-for-profit and industry bodies we work with include but are not limited to:
UWA and UWA-affiliated entities we work with include: