UWA Public Policy Institute
"Improving lives through evidence-based policy"
Providing informed leadership by maximising the policy impact of UWA research in Western Australia, Australia and the Indian Ocean region
The UWA Public Policy Institute (UWA PPI) is a bridge between academic research and government, public and business needs.

It provides informed leadership by maximising the policy impact of UWA research in Western Australia, Australia and the Indian Ocean region.
What we do
Run a dynamic public events program on a range of social, economic and political issues of the day.
Produce and disseminate reports for government policymakers and business stakeholders.
Provide UWA research expertise to policymakers.
Organise private roundtable discussions for closer exploration with key decision-makers and advisers.
Run training and workshops for UWA researchers on how to work with government, business and not-for-profits.

Hear the latest
Join our mailing list to receive event invitations and our triannual newsletter, The UWA Public Policy Lineup.
Recent publications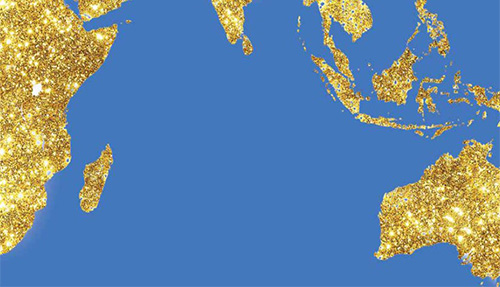 Indian Ocean Futures: Prospects for shared
regional success
Could Australia and the 22 other sovereign nations that stretch across Eastern and Southern Africa, the southern parts of West Asia, South Asia, South-East Asia and Australasia who share the Indian Ocean be on the cusp of a Golden Age of prosperity?
Indian Ocean Futures Report (PDF 3.7MB)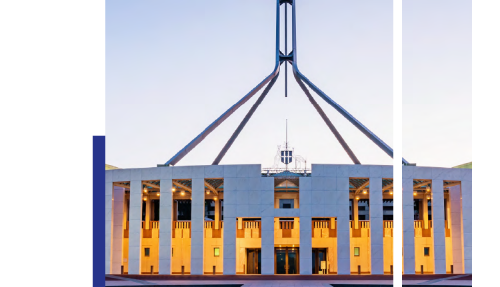 Public Policy Engagement Guide: A Tool for UWA researchers

The only publicly-available guide of its kind in Australia, this publication upskills UWA researchers on how to engage potential government collaborators and funders, and how to make policy impact.
Upcoming event
FESTIVAL OF CONTESTED URBANISM

|

Devil in the Retail: Contest between CBD, shopping centres and online
14 September, 5.30-7.30pm (panel 5.30pm – 6.30pm, refreshments 6.30pm – 7.30pm)
Theatrette, Art Gallery of WA
Retailing has long played a major role in the spatial restructuring of Australian cities and set in motion a contest between the CBD and suburbs.
The emergence of online retailing over the last decade, followed by the COVID-19 pandemic, has added new complexity, elevating the contest between CBD and suburban-based retail spaces.
With the pandemic now firmly in the rear-view mirror, this panel discussion seeks to unpack the devil in the retail sector by examining the challenges, innovations, transformations and opportunities for retailing and what this means for Australian cities.
Moderator:
Paul Maginn (Interim Director UWA Public Policy Institute)
Panellists:
Michelle Reynolds (CEO of the City of Perth)
Paula Rogers (CEO of the Committee for Perth)
Kim Macdonald (Planning and Property Editor, The West Australian newspaper)
Damian Stone (Independent consultant)
Dr Louise Grimmer (Associate Head Research Performance, the University of Tasmania)
Upcoming event
BREAKFAST BY THE BAY | Getting It Right: Australia's obligations to our children in detention
Wednesday, 20 September 7-9am
The University Club of WA
Book your ticket now
Australia is failing to meet its international obligations to detainees, including its most vulnerable—children.
In 2017 Australia ratified the Optional Protocol to the Convention against Torture and other Cruel, Inhuman or Degrading Treatment or Punishment (OPCAT). The treaty requires every State and Territory to designate a National Preventive Mechanism to carry out inspections and oversight of detention centres.
The deadline to implement the anti-torture protocol was 20 January 2023. In February, Australia joined Rwanda as the only countries in the world to have had visits cancelled by the UN torture prevention body after its access to detention facilities was blocked. A recent Supreme Court decision in WA shows we are still not getting it right for our children.
Join a distinguished panel of experts who will unpack Australia's obligations and plot out the best roadmap to getting justice right for our children.
Moderator:
Linda Savage (Children and Young People Ambassador)
Panellists:
Tom Penglis (WA Justice Association Founder and law graduate with lived experience of Western Australia's criminal justice system)
Professor Neil Morgan AM (Former Inspector of Custodial Services in Western Australia and Emeritus Professor at UWA Law School)
Megan Krakouer (Director National Suicide Prevention & Trauma Recovery Project, 2023 Perth Citizen of the Year and 2023 National NAIDOC Person of the Year finalist)
Dr Hayley Passmore (Lecturer in Criminology at the UWA Law School and Honorary Research Associate at the Telethon Kids Institute)
Q&A:
Hon Dr Brad Pettitt MLC will join panellists for an audience Q&A session
Our collaborators
Government, not-for-profit and industry bodies we work with include but are not limited to:
UWA and UWA-affiliated entities we work with include: