Discovering Earth and beyond through time
UWA's School of Earth Sciences is a group of internationally recognised educators and researchers who are excited by the diverse and complex ancient geological and modern environments of Earth and other planets in our solar system. Western Australia has a geological record of ancient processes and environments over the last 4.5 billion years including the record of early life evolution and major mineral, petroleum and groundwater resources. Our coastline is a natural laboratory to resolve important questions related to complex coastal systems including carbonate reefs, and the record of recent climate change in these systems.
Geoscience draws on the fundamental sciences to understand how our planet works, and is set apart by the time scales and spatial scales on which geological processes operate. Our activities cover a wide range of fields of study including geology, geophysics, geochemistry, geobiology, geochronology, computer modelling and data analytics.
We integrate data from these fields to solve geoscience problems as we seek to advance our fundamental understanding of Earth processes through time. Many interesting problems relate to the formation of important natural resources for society's use and using our scientific understanding for predicting future change.
The School occupies one of the oldest iconic buildings on campus, but within its walls our geoscientists use the latest instruments and digital technology in their projects. We provide a vibrant environment for research and high-quality training for our students, and have a long history of successful industry and government geoscience collaboration.
Our research programs focus on providing practical experience, including field-based work and problem-solving skills at undergraduate, honours and postgraduate levels. Students also have access to sophisticated instruments, industry-standard software, as well as the opportunity to learn from, and network with, industry professionals.
Research
We work on a range of fundamental and applied research and teaching in the School of Earth Sciences, providing an impressive array of opportunities for staff and students.
Postgraduate Profiles
Our postgraduates carry out interesting and often vital research into all manner of subjects across all research areas. To promote their efforts, and to encourage others who are inspired to make their own mark on the world, we present the work of our current and past postgraduate students here.
Our courses
Our strong and diverse research culture and dedication to learning supports students to develop their knowledge, technical and research skills in undergraduate majors and postgraduate courses for professional employment.
Scientists discover the oldest starfish-like fossil

Wed, 20 Jan 2021

New global partnership to secure future of renewable energy

Tue, 19 Jan 2021

A treasure trove of images finally finds its way

Fri, 4 Dec 2020
Edward de Courcy Clarke Earth Science Museum
This interactive museum allows visitors of all ages to discover and explore earth sciences. Several thousand visitors come to the Museum each year to learn about past environments, plants and animals, examine beautiful crystals, and enjoy rare experiences such as touching a meteorite, creating their own (non-destructive) earthquake and handling some of Western Australia's unusual minerals. The interactive sandbox is a great way to learn about Earth's surface processes.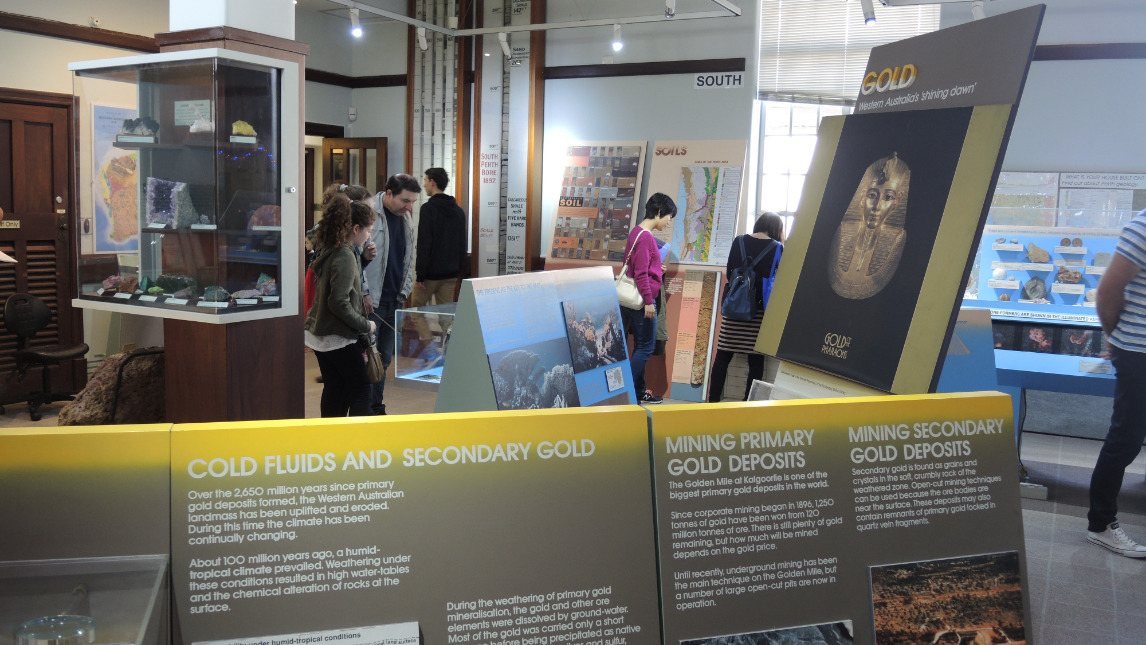 Contact the School of Earth Sciences