Centre for Social Impact UWA
The Centre for Social Impact UWA (CSI UWA) creates and delivers education that transforms, research that informs best practice, and public engagement that inspires and mobilises change makers.

We develop solutions that are rigorous and purpose-driven and work with people, communities and organisations across Australia to grow their capabilities.

The Centre for Social Impact is a collaboration of four universities: Swinburne University of Technology, Flinders University, University of New South Wales and The University of Western Australia.

Together as a network, our purpose is to catalyse positive change, to help enable others to achieve social impact.
Providing education that empowers and inspires social impact leaders of today and tomorrow
Professional Development
CSI UWA has developed the Outcomes Measurement Workshop, an interactive learning workshop designed to develop understanding of outcomes measurement and how to implement it in organisations. For an Outcomes Measurement Workshop tailored to your organisation's needs, contact our team.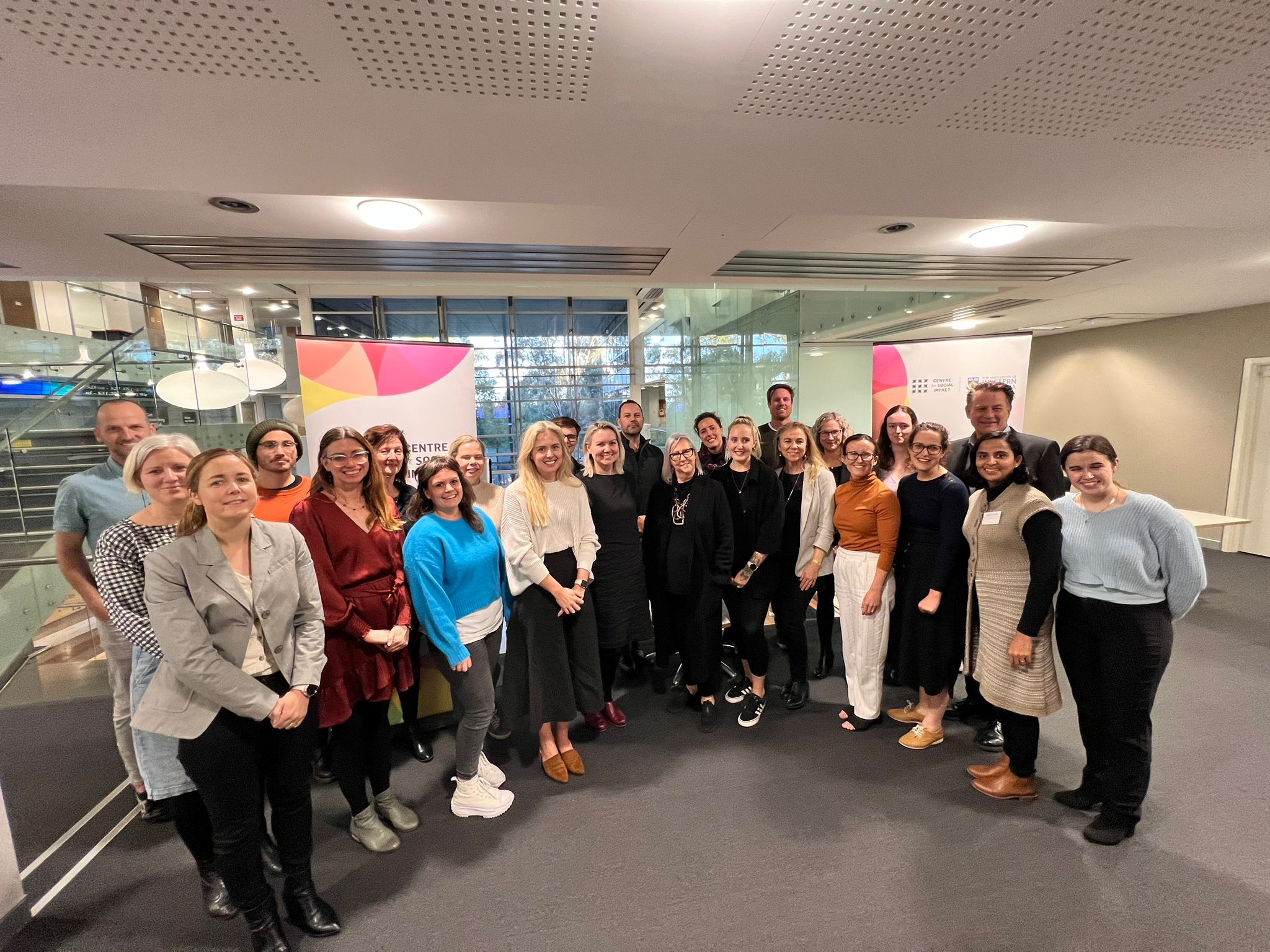 Graduate Certificate in Social Impact
The Graduate Certificate in Social Impact (GCSI) has a uniquely comprehensive curriculum based on systems thinking and social design principles. Our teachers are regarded as some of the leading lights in social impact, social investment, social enterprise, corporate social responsibility, and social innovation.
It is also pathway to the MBA (Flexible).
Master of Business Administration (Social Impact)
Deciding to study an MBA (Flexible) with a specialisation in social impact is a strong and committed decision to fusing business and social impact together to benefit community, business and yourself. Students of the GCSI can progress into the MBA (Social Impact) as part of the MBA (Flexible). The course draws on the GCSI courses for the social impact specialisation.
Providing evidence-based research to help catalyse positive social change
CSI UWA has extensive experience in researching and evaluating a broad range of programs that address social issues such as entrenched disadvantage, family domestic violence, homelessness, mental health, disability, employment and financial inclusion.

What we can do for you:
Undertake leading research that supports positive social impact
Provide social impact measurement and evaluation expertise
Provide knowledge and experience in innovative approaches to capturing evidence and measuring outcomes
Co-design measurement frameworks and participatory methodologies
Develop tools and provide findings that will best support ongoing efforts to improve lives of individuals
Our multi-disciplinary team has a proven record of producing deliverables that are robust in development, easy to use in context, timely, align with contemporary government practices and enrich our understanding about what is effective

We collaborate with a diverse range of partners including:
Charities, not-for profit organisations and peak bodies
Community-based organisations
Corporate organisations, businesses and social entreprises
Philanthropic foundations
Commonwealth departments, State/Territory government departments and local government
Research Projects
Door-to-Door for Mental Health (Assisting Communities through Direct Connection)

Making mental health support work better for regional communities

PLAN to help vulnerable parents bridging the gap

Safeguarding Children and Young People
A dedicated multi-disciplinary team
CSI UWA team

Renu Burr (Sessional Teaching Staff)
Farida Fozdar (Sessional Teaching Staff)
Lydia Kilcullen (Sessional Teaching Staff)
Katie Stubley (Sessional Teaching Staff)

Danjoo Koorliny team

The Centre for Social Impact UWA is proud to host Danjoo Koorliny Walking Together, a large-scale, long-term systems change project designed and led by Aboriginal leaders to help us walk together as Aboriginal and non-Aboriginal people towards 2029 (200 years of colonisation in Perth) and beyond.

Co-Directors

Dr Noel Nannup OAM

Dr Richard Walley OAM

Emeritus Professor Colleen Hayward AM

Carol Innes AM

Team
Contact us
Subscribe
Subscribe to our CSI UWA e-newsletter
Subscribe