The Centre for Social Impact UWA (CSI UWA) creates and delivers education that transforms, research that informs best practice, and public engagement that inspires and mobilises change makers.
CSI UWA is part of a national collaboration with UNSW Sydney and Swinburne University of Technology. Together, the three universities form the Centre for Social Impact, which takes a systems approach to developing innovative solutions to the biggest social challenges today, with a vision for a better Australia tomorrow.
Education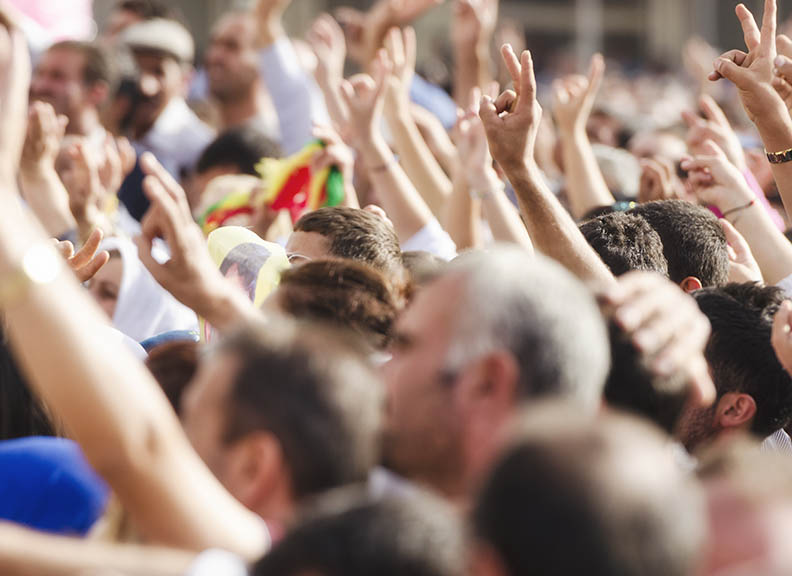 Professional Development
CSI UWA has developed the Outcomes Measurement Workshop, an interactive learning workshop designed to develop understanding of outcomes measurement and how to implement it in organisations. For an Outcomes Measurement Workshop tailored to your organisation's needs, contact our team.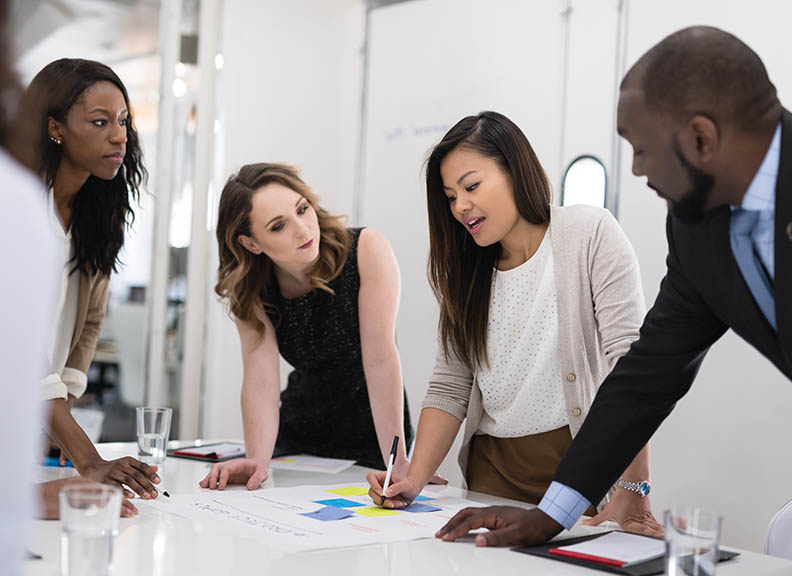 Graduate Certificate in Social Impact
The Graduate Certificate in Social Impact (GCSI) has a uniquely comprehensive curriculum based on systems thinking and social design principles. Our teachers are regarded as some of the leading lights in social impact, social investment, social enterprise, corporate social responsibility, and social innovation.
It is also pathway to the MBA (Flexible) below.
Master's
Deciding to study an MBA (Flexible) with a specialisation in social impact is a strong and committed decision to fusing business and social impact together to benefit community, business and yourself. Students of the GCSI can progress into the MBA (Social Impact) as part of the MBA (Flexible). The course draws on the GCSI courses for the social impact specialisation.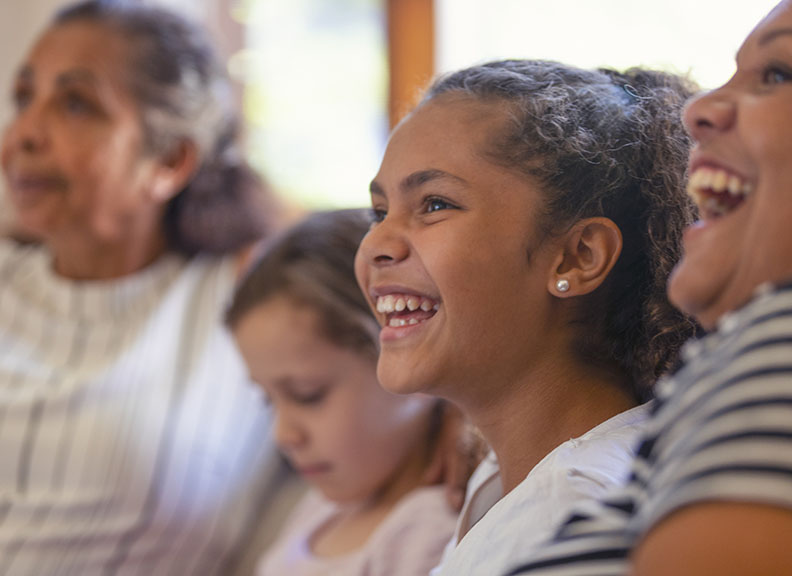 Current research projects
Journey to Social Inclusion

A randomised controlled trial to assess a modified homelessness intervention (J2SI Mark II)

The journey to social inclusion intervention project (J2SI) currently being undertaken by Sacred Heart Mission in Melbourne aims to break the cycle of chronic-long term homelessness and improve housing and health outcomes of those experiencing homelessness in Melbourne. They are achieving this by providing intensive trauma-informed case management over a three-year period. The CSI UWA is engaged in a randomised controlled trial impact evaluation of the difference the J2SI intervention is having across a broad range of domains (e.g. health, education, housing, social inclusion). Linked administrative data will also be used to evaluate the changes in outcomes as a result of the intervention and assess the cost-effectiveness of the service.

Evaluation of 50 Lives 50 Homes Perth

The 50 Lives 50 Homes Project is a collaborative initiative that aims to provide long term housing and support to 50 of the most vulnerable individuals experiencing homelessness in Perth. The evaluation will measure changes in health, mental health, wellbeing, housing and justice outcomes and assess the economic and social impact of the program.

100 Families WA

The 100 Families WA project started in July 2018 and will be carried out over three years and will incorporate three phases or streams of multi-design research activities. The main aims of this project are:

To understand the lived experience of vulnerable and disadvantaged families in WA, particularly the barriers and challenges faced, the opportunities experienced and the pathways families follow when moving out of entrenched disadvantage.
To develop a comprehensive evidence base of the causes and structure of entrenched disadvantage in WA.
To use these understandings to inform on-the-ground, inter-sector collaborative practice in Western Australian agencies and beyond; and
To evaluate current social and economic policy and practice settings.

The main phases/stages are designed to achieve these aims and comprise this project: Engagement with families; Ethnographic Data Collection; Longitudinal Survey Data Collection; Linked Administrative Data Collection and Population Level Data Collection; Policy and Advocacy.

COTA WA Project

The Mentoring 2 Work WA Project originates from the Try Test and Learn Fund. The Try Test and Learn Fund supports new or innovative approaches to assist people at risk of long-term welfare dependence through small scale trials that are aimed at improving workforce participation, or capacity to work, for those at risk of long term welfare dependence.

The Mentoring 2 Work (M2W) initiative pairs young parents and young former students (aged 18 to 25 years) who are unemployed with a mature volunteer mentor who will guide and support them through the job seeking process.
M2W will run over 24 months and will pair 240 participants with mature volunteer mentors with strong business and workplace connections. Mentoring will be provided through both group sessions and one-on-one mentoring over a six-month period. Each week will focus on different activities to prepare participants for employment. A network of sub-contractors and other local service providers will create an ecosystem for each young person that supports them to achieve their goals and ultimately to obtain a job.
The evaluation of the M2W Project (the Project Evaluation) will be undertaken by UWA in consultation with the Try, Test and Learn (TTL) Fund evaluation team and within the TTL evaluation framework.
COTA WA will manage the Project's administrative data collection. The Project Evaluation undertaken by UWA will collect quantitative and qualitative data to enable an assessment of the short-term and medium-term outcomes of the M2W initiative.

Commonland

Since 2018 CSI UWA has partnered with Commonland to deliver a range of activities in Perth and the WA Wheatbelt as part of its overall goal of achieving landscape restoration. This project involves the following jointly delivered activities:

Co-designing and delivering a series of workshops and events in WA in-line with a multi-stakeholder engagement strategy around a regenerative agriculture approach to achieve Commonland's four returns.
Building relationships with key partners including Perth NRM, Sustain, Food for Thought Festival, Farm Folk, Wide Open Agriculture and Slow Food.
Identifying key elements of the regenerative food and agriculture ecosystem.
Showcasing the work of Commonland through a number of public engagement events including a u.ecology meeting, the 'food' stream in the Social Impact Festival and its associated Good Market.
Organising guest speakers for the workshops and undertaking artistic documentation of workshops

Family Domestic Violence One stop hubs stakeholder engagement and co-design consultancy

This research contract with the Department of Communities examines the issue of family domestic violence. It involves the review of stakeholder engagement and co-design strategy and development of customised co-design methodology and process using best practice design approach and advance facilitation techniques. This will include the coordination and facilitation of ongoing engagement sessions with Government stakeholders and peak body organisations (many of which are ACNC registered) including the development of service-user journey maps to enable the development of a comprehensive written report addressing service specific recommendations (relating to family domestic violence), cultural considerations, disability and access considerations.

Law Society of Western Australia

The Law Society of Western Australia has engaged CSI UWA to develop a programme logic and related one-day workshop for the Law Society's Education and Community Services team.

Mercycare - Review of the Sponsor's Out-of-Home Care Services

CSI UWA is undertaking a review of MercyCare's Out-of-home Care (OOHC) Services to facilitate service design and tender development for the upcoming Government funding round. As part of this project, CSI UWA will review MercyCare's data collection procedures, outcomes measurement framework and outcomes measurements. The evaluation of the OOHC Services will use existing MercyCare data form the past two years and, in addition to MercyCare's desired outcomes, will consider the WA Department of Communities OOHC outcomes framework and the National Standards for OOHC.

Ongoing advice in relation to MercyCare's Outcomes Measurement Framework and related activities

CSI UWA will provide ongoing advice to MercyCare on the development of its Outcomes Framework in the financial year 2019-2020 and on activities to be jointly determined by MercyCare and CSI UWA, which could include (but would not be limited to):

Coaching and advice for MercyCare's Outcomes Specialist, Desiree Nangle;
Review and commentary on MercyCare's Outcomes Framework (in development); and
Support for specific piece of measurement/data analysis.

Mercycare - J2SI Data Services

The Journey to Social Inclusion (J2SI) project is currently delivered by Sacred Heart Mission (SHM) in Victoria, with a target cohort of chronically homeless adults. Evaluation of the program in Victoria has employed a randomised control method. MercyCare proposes to deliver a similar program in WA with a modified target cohort of people aged 18 to 40, with an aim to make the greatest impact on people's lives and break the inter-generational cycle of homelessness in the long run.

CSI UWA will provide data services with an aim to provide MercyCare with the requested data, options, advice and recommendations with respect to its proposed J2SI program.

Evaluation services for the Multicultural Enterprise Development Project

A joint initiative of the Metropolitan Migrant Resource Centre and Multicultural Futures

The Multicultural Enterprise Development Project is a joint initiative of the Metropolitan Migrant Resource Centre Inc. (MMRC) in partnership with Multicultural Futures Inc. (MF) and is funded by the Commonwealth Government under the Department of Social Services - Try, Test and Learn Tranche 2. The project aims to deliver enterprise development support to refugees, humanitarian entrants and people of culturally and linguistically diverse backgrounds in Metropolitan Perth through two programs: a Collective Enterprise Incubator Program; and an Individual Enterprise Accelerator Program.

CSI UWA will deliver to MMRC and its partner MF, external evaluation services for the Multicultural Enterprise Development Project. CSI UWA will establish a sound understanding of the rationale and/or evidence-base that informs this intervention, and to situate this within the broader strategic context of the MMRC's vision and goals and of the Try, Test and Learn funding objectives. With this foundation, CSI UWA will select the most suitable evaluation approaches and designs to effectively capture the intended outcomes of the Collective Enterprise Incubator Program and the Individual Enterprise Accelerator Program and capture the most significant changes at critical points in the implementation (in line with anticipated impacts and the expected pace of change).
Our researchers and professional staff
Academic and Teaching Staff

Community Impact Team

Kathryn Conway, Centre Manager

+618 6488 8129

Mags Martin, Centre Administrative Officer

+618 6488 5691

Katie Stubley, Systems and Social Design

+618 6488 5887

Dr John Stubley, Narrative Designer and Project Officer

Professional staff

Kathryn Conway, Centre Manager

+618 6488 8129

Mags Martin, Centre Administrative Officer

+618 6488 5691
Contact us
Subscribe
Subscribe to our monthly e-newsletter
Subscribe
Phone